In the four months since Brian Flores was named head coach of the Miami Dolphins, he has set a solid groundwork for success on the football field.
He's also made quite an impact off the field, giving back to the South Florida community in a variety of important ways with his inspiring words at the Dolphins Cancer Challenge, with his commitment to local high school football teams and, most recently, with his involvement in Fins Weekend.
Flores had done it all with the passion and conviction of a man who genuinely cares about setting the right example. He's changing the culture of this football team and trying to help improve the culture of an entire community. How can you not be impressed?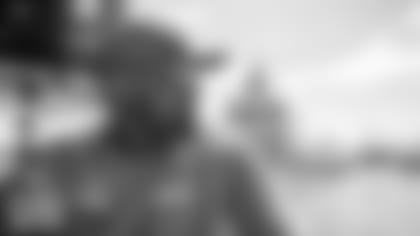 More than anything else for Brian Flores, it's about giving back, about caring and about trying to positively impact people's lives. You listen to his words and you observe his actions and you quickly begin to understand what this man is all about, the soft-spoken class he exudes and the path he wants others to follow.
This Friday and Saturday, Flores took part in Fins Weekend, the proceeds from which will benefit the Miami Dolphins Foundation's impact on education with a special emphasis on scholarships and mentoring. Flores welcomed the participants on Friday and then thanked them again on Saturday night.
"I'm so fortunate, I'm so blessed, I'm so humbled to be a part of this organization," Flores said.
Flores embraces the good he can do in this community.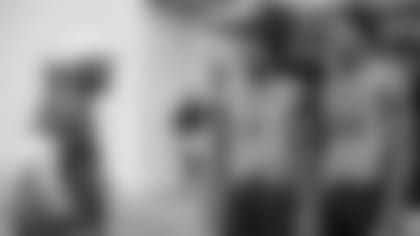 "We're all in leadership positions," he said. "We're here to serve. That's what leadership is about. It's all about service."
So he stood before the crowd Saturday night at the party celebrating Fins Weekend, thanking them for their involvement, urging them to continue to make a difference with their contributions and talking specifically about the value of education, something he heard so much about growing up in one of the toughest parts of New York City.
"My parents were immigrants from Honduras," he said. "They came here looking for a better opportunity for me and my brothers. My education was the foundation for everything my mom and dad stood for."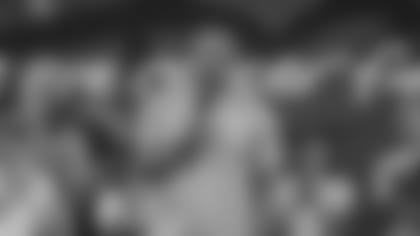 See, once upon a time, Brian Flores stood in the shoes of many of these children, not sure what the future would hold, trying to use education as a way to help change his life. He gets it. He understands it. He has lived it.
"I love the way he handles himself as a leader and I look forward to playing for him," said receiver Kenny Stills.
Only a few months earlier, Flores stood in front of another crowd at the Dolphins Cancer Challenge (DCC), talking from the heart about the recent death of his mother Maria from cancer and committing himself, like so many others have, to help in the fight against this unforgiving disease.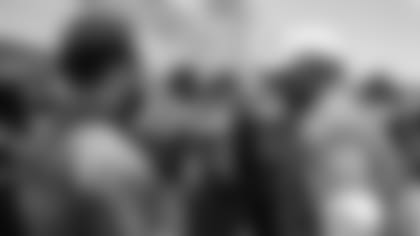 "This is incredible," Flores said at the DCC. "I know my mom, before she passed, she said 'you do everything you can to help people with this or anything else.' That's what we're here for. We're going to keep running, keep riding, keep biking, whatever we can do if it helps to fight cancer."
Whether it's battling cancer, fighting for better education or spending time with so many wide-eyed high school players -- a different high school team is invited to practice each day – Flores is already making a difference.
And the best thing about it: He's only getting started.