I still think about Jim Mandich all the time. I think about his passion, his unyielding love for the Miami Dolphins and the way he celebrated a touchdown over the air waves like nobody else quite could. "ALL RIGHT MIAMI!"
Strange I still wait for those words today. I also still turn on the radio and, just for a moment, hope that I'm going to hear Mandich's voice, telling his listeners in his warm, loving manner to call in "if you're riding around with the windows down."
Interesting now that more people remember Jim Mandich for his voice than his hands, which produced so many important catches for the Dolphins as a tight end in the 1970's. As good as he was a player, there's nobody who could make you feel better in bumper-to-bumper traffic on a Friday afternoon.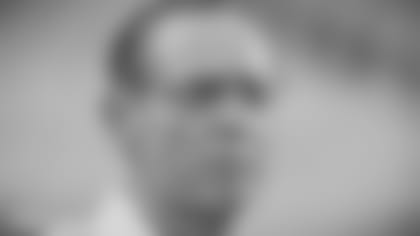 He left us far too soon, eight years ago the victim of bile-duct cancer, at the age of 62. He is even more prevalent in my thoughts today because this is cancer awareness month in the NFL and, more specifically, because the Dolphins will be emphasizing cancer awareness – a program called "The Crucial Catch -- at Sunday's game against the Redskins.
Part of that recognition will be a check from the Dolphins Cancer Challenge (DCC) to the Sylvester Comprehensive Cancer Center at the University of Miami. Mandich was a major part of the first DCC a decade ago and since then so many people have stepped up to make it what it is today.
Who can ever forget Mandich help launching that first event, riding his bicycle around the stadium, giving a thumbs-up to the crowd, his body clearly starting to weaken from that terrible disease? The DCC has raised a lot of money through the years to benefit cancer research and Mandich's name will forever be linked to this meaningful event and important cause.
I have so many personal memories of Mandich through the years. How he always looked you in the eye and made you feel like you mattered. How he was so passionate about football and never hesitated sharing that passion with you. How he loved telling stories about the good old days, usually with a cold one in his right hand.
I remember a bar packed with Dolphins' fans on a road trip about 20 years ago. I remember Mandich getting up on a bar stool and announcing: "Next round of drinks are on me." I know the bill was a hefty one. I was at his side when he paid it.
See, Mandich loved his Dolphins. Loved the fans. Wore it on his sleeve. Shouted it so all could hear. Drinks on the house? In that bar on that night, it was Jim Mandich's house.
So was Shula's on Main Street in Miami Lakes on Tuesday afternoons during football season where for years Mandich hosted the Dolphins Touchdown Club. To see Mandich work that room, to listen to his interviews with players and coaches on that stage, was something very special. But the reason that sports bar was packed Tuesday after Tuesday for so many years wasn't because of the special guests or the food. It was because this was Jim Mandich at his best, Jim Mandich uncensored.
I miss those lunches. I miss so much about Mandich, most of all his friendship. It was brutal to watch him succumb to the evils of cancer. I remember that last year at the Touchdown Club he often showed up between cancer treatments, obviously weak in strength, but never in spirit. I remember the 2010 season, his last doing color commentary on the Dolphins' radio broadcasts, and how he valiantly went about his job, never complaining, always looking for the next touchdown to call.
Kim Bokamper, Jimmy Cefalo and Joe Rose shared so many of those broadcasts with Mandich. They were his brothers, among his closest friends. So I couldn't write a column on Mandich today without talking to each of them.
I posed one simple question to each: What do they miss most about Jim Mandich?
In each instance, they hesitated before answering because it's nearly downright impossible to find just one thing special about a man that gave us so much.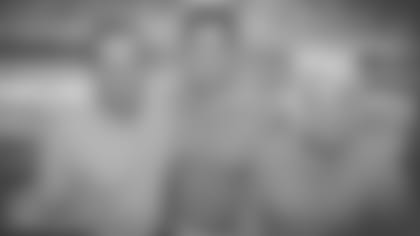 Bokamper: "From a professional standpoint, his ability to frame and capture the emotions of a game was amazing. From a personal standpoint, he was always my mentor."
Rose: "I miss him so much on game day. Nobody loved game day like he did. And on the road, before the games, he was the greatest of all time. He really enjoyed life, enjoyed it until the very end."
Cefalo: "There is so much to miss about him. To me, it was his leadership qualities that set him apart. He would always send us in the right direction or did the right thing. There is a reason he was a two-time captain at Michigan. He was a friend, but he was more than a friend. He was a leader of the pack."
So this Sunday when the Dolphins help turn our thoughts to cancer awareness, when that check giving ceremony takes place at halftime, I know I'll be thinking about Jim Mandich. And if you listen hard enough, if you close your eyes and imagine, you may just be lucky enough to hear those three words one more time: