In his 40th season covering the Miami Dolphins, Andy Cohen celebrates the 100th anniversary of the NFL by looking back at some of most memorable moments, players and performances in Dolphins' history. Today: Training Camp
"This is where the Dolphins train?"
Those were the first words I spoke after driving through the not-so-palatial gates of then Miami's Biscayne College for my first training camp covering the Dolphins in 1980. To say the training facility was antiquated simply wouldn't have done it justice. The Dolphins spent 23 years there. That's downright remarkable.
From the pot holes in the parking lot, to an old broken down dormitory, to a one story beige concrete building that included a small locker room, coaches offices and an outdoor weight room with a rusty chain link fence surrounding it, this wasn't what I had imagined for a franchise that had reached perfection only eight years before.
That the Dolphins won back-to-back Super Bowls despite the shortcomings of this facility was another indication of how truly dominant those teams were.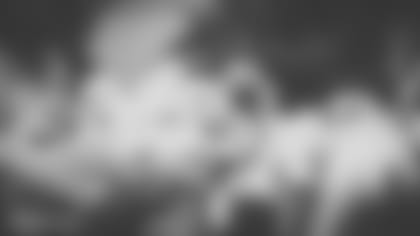 "The fields here," Don Shula told me that first summer, "are as good as they come. They hold up well in the rain."
See, that's what Shula really cared about and that's probably why he and the Dolphins remained at what is now St. Thomas University from 1970-93. Shula could live with his smallish, relatively dreary office in the back of the complex. He could put up with the weight room, though if he only knew what the future would hold in weight rooms, he might not have been so tolerant. Why, he even learned the easiest ways to jog around the potholes in the parking lot.
"It's the fields," Shula would say again and again. "Great fields."
This is also why there was never much discussion about holding training camp anywhere but right there. Shula didn't need to take his team away. He didn't need luxurious sleeping quarters. In fact, he kind of liked the Spartan environment. Helped his players get a little tougher.
Training camps under Shula were long and relentless. He would hold grueling two-a-day practices most summers and in a couple of strike-shortened abbreviated training camps he went to three and four practices a day. There were always gassers after practice. The players would hole up in their dormitory rooms, mostly sleeping away their free time. There was almost always a line by the pay phones outside the dorm. Anybody remember pay phones?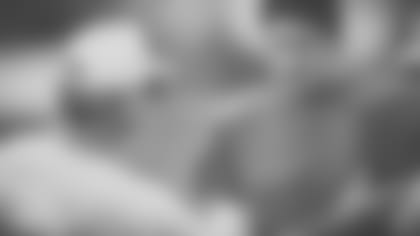 There are so many great stories about training camps gone by, about all those players that got to experience the lure of Biscayne College first hand. But hands down my all-time favorite story occurred on the first day of practice in the summer of 1983.
I'll never forget the first time Marino threw a pass on that practice field in the summer of 1983. The media was allowed on the sidelines those days and all of us were focused on No. 13. Shula was standing nearby, arms folded, sunglasses in place, waiting and wondering.
And then Marino let it fly. Again. And then again. And each spiral was as picturesque as the one before it. Each release as quick. Each moment as special.
Shula turned toward us and shook his head in what I assumed at the moment was part disbelief and part exhilaration. He didn't say a word. He didn't have to. We all knew at that precise moment that things would be different from that moment on, that the training camp of 1983 would surely go down as one of the most memorable in team history.
And now 36 years later those memories remain just as vivid. I have trouble recalling much about the next training camp or the one before Marino arrived. But that July day in the searing heat, and the way Shula shook his head in amazement, will live at least as long as those who were fortunate enough to be there in person.