You want tough? You want resilient? Consider what the past month has been like for offensive line coach Jeremiah Washburn.
Washburn was riding his bicycle in east Fort Lauderdale on July 3. We'll let him tell you the rest of the painful story.
"I was just running an errand and you know you can't just run an errand across Federal Highway on a bike," he said. "I was on the sidewalk and going through a crosswalk and a truck was turning right. He accelerated into me and then ran over my left leg. It should have been much worse. It was a blessing."
It was a blessing only because he didn't lose his entire leg, because when you think of a truck accelerating over your leg, the image you can easily come up with is gruesome to say the least. Washburn admits today that he saw that image in his mind, that for a few agonizing seconds he was convinced he had lost that leg.
As it was, he tore his MCL and PCL ligaments and suffered several lacerations. The surgery lasted until 2 in the morning. Adam Gase was on the phone consoling Washburn's wife Susan during the procedure. Says plenty about Adam Gase, don't you think?
"It was an accident," Washburn said. "The (truck driver) owned up to it and he was great."
Not only is Washburn tough and resilient, he's forgiving too.
"We all have to deal with something, it's our jobs," he said.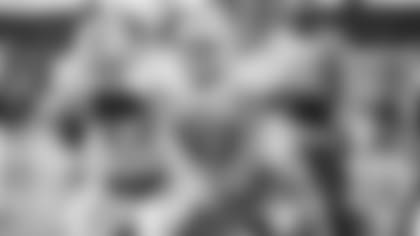 Speaking of his job, Washburn never missed a day of work. You can now see him on the practice field each morning, somehow getting around on crutches and a large cast on his left leg, giving instructions to 300-pound plus men, many of whom look at their coach and have trouble believing he's moving around at all. In last Sunday's practice, Washburn tossed those crutches aside, pushing himself to walk. He was soon back wearing the crutches.
"I'm not tough," he says. "Those (linemen) go through way more than I do."
Might have to disagree with you on that one, coach. In fact, if this offensive line – his offensive line – can play with the grit and guts that Washburn exhibits on the practice field every day, this is going to be an awfully good unit.
No doubt this is an important summer for this offensive line. The starters were identified during the offseason and they have been lined up together ever since. It is up to Washburn to make sure everything fits just right, that they each gain a feel and a trust for one another. There have been some challenging days in training camp recently against a very talented Dolphins defensive line. But this line is growing together and there are signs of that in every practice.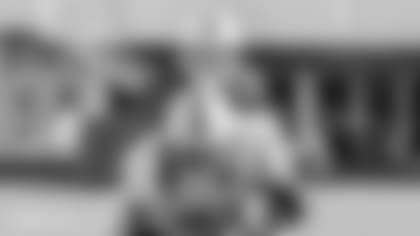 "We're not near where we need to be," Washburn says. "But I do like this group. We're going to have to continue to work at it. It's nice having the same five start every day and hopefully we'll see the benefits of it."
This is Washburn's first season as the Dolphins' offensive line coach. He was an assistant offensive line coach here two years ago and went to the Bears last season as their offensive line coach before returning to the Dolphins this past offseason. His mission is clear: Push these players to reach their potential. Help create a level of consistency that has been lacking. Build quality depth around the starting five.
It's a challenging assignment for Washburn, but he's approaching this with the same unwavering commitment and positive inner belief that is helping him endure this long rehabilitation.
Washburn isn't sure how long he'll be on the crutches or when he will regain full mobility of his leg. He used a golf cart early on in camp, but doesn't want to draw attention to himself. I've got a feeling the pain is greater than he's letting on. What better example can there be for his players, after all, than a coach who can coach hurt?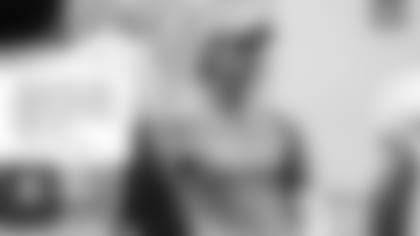 Washburn, meanwhile, refuses to entertain self-pity. In fact, it's the exact opposite. He shrugs all of this off as merely a speed bump in life.
"I'm a man of faith that was raised by a man of faith that went through a lot: my dad. He always took things in stride and when you witness those things growing up, that's how you're just conditioned to be.
"You don't say: 'Why me?' It's 'Why not me?'"
See, in Washburn's mind, it could have been someone far less fortunate getting run over by that truck, someone who didn't have a first rate training staff at his disposal, as he does, or a facility with a top-tier rehabilitation set up, as he does. It could have been someone who had none of that.
"I'm fortunate to have the best training staff in the league," he says.
"But," he adds with admiration, "they are savages."
Tough guy that Jeremiah Washburn. His players are finding out this summer exactly how tough.