Both sides of the football seemed to benefit from the work inside the 20-yard line today. Offensively, quarterback Ryan Tannehill gave his playmakers an opportunity to win in the air and both times the play ended up successful. First, he was pressured out of the pocket to his right and launched the ball high, in the direction of wide out DeVante Parker. Parker was in the back of the end zone tightly covered by multiple defenders. But Parker high pointed the ball using strength and his size to come down with the touchdown reception. Next up, rookie tight end Mike Gesicki motioned out from his line position to a receiver spot. Getting the match-up against a linebacker, Tannehill again lofted the ball in his direction, and Gesicki used his huge catch radius over linebacker Stephone Anthony to make the catch. Running the football today wasn't an option as the defensive line did a great job up front. That allowed reserve linebacker Mike Hull to make consecutive stops behind the line of scrimmage.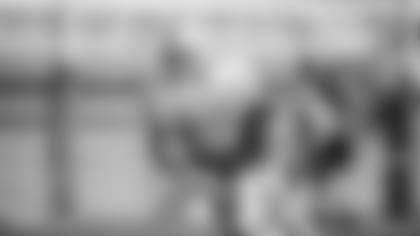 Training Camp allows you to put you're team in situations that you feel the group needs extra time to perfect. Today, the team worked on getting points before halftime. The situation was 40 seconds left, zero timeouts remaining and the ball around mid-field. The score is tied at 7-7, so getting points or keeping a team off of the scoreboard should give you some momentum heading into the second half. When the first team offense and defense went agains each other, it was the defense that came out on top. After two positive plays produced a first down, a holding call negated a 12-yard pass play to Danny Amendola. The drive stalled when defensive end Andre Branch sacked Tannehill on third and 14. The second offensive group, led by back-up quarterback Brock Osweiler started fast, connecting with receiver Rashawn Scott for 40 yards on the first play from scrimmage. The drive stalled from the ten yard line, but the offense was successful in getting three points on a would-be 20-yard field goal.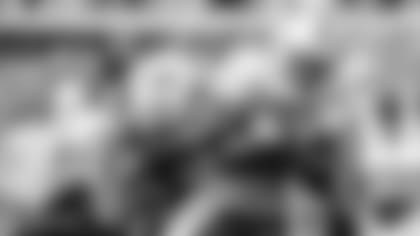 3) Individual And Unit Work
The Dolphins coaching staff dedicated multiple periods of practice today focusing on blitz pick-up and receiver versus defensive back one on ones. The offensive lineman communicating with the tight ends and running backs is crucial when opposing defenses try to apply pressure. Today, this group spent a good amount of time on identification and getting the correct person blocking the designated defender. Also, the defense worked inside the 10-yard line trying to defend without getting over zealous against the wide outs. One point of emphasis this year with the officials is to call more penalties when hand fighting or pushing off occurs during a pass.