Miami– The Miami Dolphins along with players John Denney, AJ Derby, Davon Godchaux, Matt Haack, Jamiyus Pittman, Jason Sanders, Vincent Taylor and Sam Young, and alumni Mark Duper and Nat Moore on Thursday Oct. 11, 2018 honored the Dolphins Cancer Challenge Heavy Hitters, a group of 260 whose fundraising efforts for the 2018 event raised $2,539,611. Their donations accounted for almost 50 percent of the DCC's total gift to University of Miami's Sylvester Comprehensive Cancer Center.
Below are the award winners:
Champions Award: Bruce Clipson (Boynton Beach, FL). The Champions Award is given to a participant who embodies the spirit of why the DCC was created eight years ago and supports the DCC through a multitude of different avenues. Bruce Clipson participated in his fifth DCC this year and consistently raised more than $6,000 during each campaign. Clipson also participates as part of the Ride Marshal team and is committed to keeping participants safe not only during DCC weekend but throughout the year at multiple DCC Training Rides.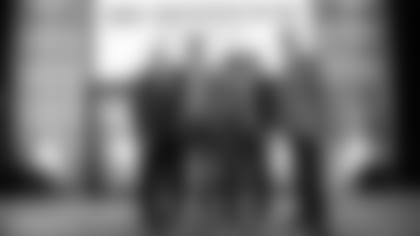 Rookie Heavy Hitter of the Year: Mari Tere Brolley-Rios (Miami, FL). This award is provided to the DCC participant who raises more money than any other first-year participant. Mari Tere Brolley-Rios raised $39,728 in her first year participating in the DCC. Tere Brolley-Rios was a Virtual Rider participating on Team Hurricanes – Pancreas Hope.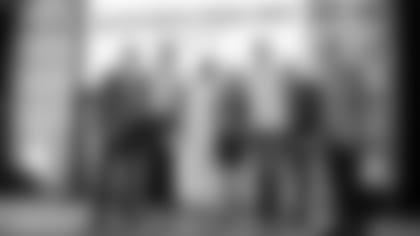 Mad Dog Mandich Courage Award: Jessica MacIntyre (Coral Gables, FL). The Jim "Mad Dog" Mandich Courage Award goes to the Heavy Hitter who inspires, motivates and challenges those around them to strive to be better. This winner knows no limits, consistently beating expectations and does not know the definition of boundaries. Jessica MacIntyre is an unsung hero of the DCC. MacIntyre works tirelessly behind the scenes for the DCC, leading the charge in obtaining concierge services for participants and their families in need of appointments, second opinions or any services Sylvester Comprehensive Cancer Center provides. She is also the team captain for Team Hurricanes – Sylvester Patients and Families. MacIntyre personally raised more than $13,000 during DCC VIII bringing her team's total to over $50,000 and 34 members in their first year.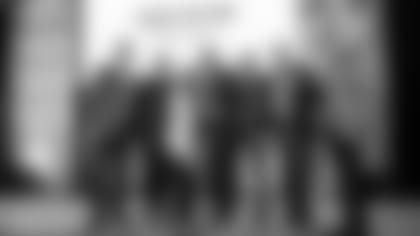 Team of the Year Award: Team Gene and Ali/ Bruce Brecheisen (Miami, FL). Team Gene and Ali increased both their participation and fundraising by more than 50 percent this year totaling their DCC VIII contribution to over $90,000. They are one of the DCC's longest participating family teams in honor of team captain Jeff Peck's parents. Peck's father unfortunately lost his battle to cancer while his mother, a cancer survivor, cheers him on from the sidelines year after year. As the co-captain of Team Gene and Ali, Brecheisen is an eight-year DCC participant who has reached Heavy Hitter status every year.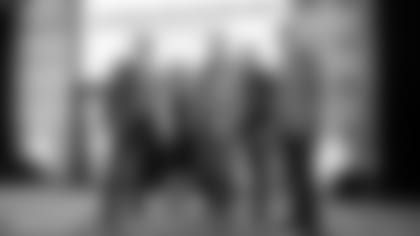 Team Hurricanes Above and Beyond Award:
Sam Eaton (West Palm Beach, FL). Sam Eaton began his career in EMS more than 33 years ago and has been serving as a fire officer for over 20 years. Eaton has dedicated his career to educating fellow firefighters on the epidemic issue of fire related cancers as the co-chair of the organization F.A.C.E (Firefighters Attaching the Cancer Epidemic). This is the first year Team Hurricanes Team F.A.C.E participated in the DCC. Team Hurricanes Team F.A.C.E consisted of 70 participants and raised over $23,000 dollars
Arden Karson (Miami, FL). Arden Karson is the senior managing director of South Florida CBRE. Karson has more than 25 years of experience in commercial real estate. Prior to joining CBRE, she served as the senior vice president for The Related Group. Karson is an avid DCC participant and is part of Team Hurricanes Team – Team L2. Arden was Team Hurricanes highest fundraising virtual participant raising over $9,000.
The event is part of the fundraising campaign for DCC IX, which takes place on April 6, 2019. For more information, visit DolphinsCancerChallenge.com.