The Dolphins again will wear their throwback uniforms in 2019, but this time with a twist.
Tom Garfinkel, the Dolphins' Vice Chairman/President/CEO revealed on Twitter and Instagram on Saturday morning that the team would wear white throwback uniforms for the Sept. 15 home game against the New England Patriots.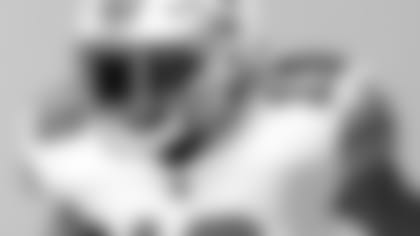 The game, which will fall on Dan Marino's 58th birthday, will be the second game of the season after the opener against the Baltimore Ravens at Hard Rock Stadium on Sept. 8.
The Instagram post features a graphic of a player wearing the white throwback jersey, with Garfinkel revealing those jerseys will be available for sale in June.
The Dolphins wore the white throwback jerseys on Thanksgiving Day in 2003 when they faced the Dallas Cowboys and won 40-21 that day.
The Dolphins wore their aqua throwback jerseys last season when they defeated the Buffalo Bills and New England Patriots in consecutive weeks in December, the second victory coming as a result of the miraculous two-lateral touchdown by Kenyan Drake.