Defensive tackle Davon Godchaux made a big impression as a rookie for the Dolphins in 2017, but that won't stop him from trying to become the best player on the team.
When it comes to grilling, though, Godchaux says he's already at the top.
"I'm the best griller 100 percent," Godchaux said without hesitation for a TV feature that aired on WFOR at halftime of the Dolphins preseason telecast of their game against the Carolina Panthers on Friday.
"It takes patience. Patience and get the right seasoning for everything, and at the end of the day, make sure you know what you're doing."
Godchaux loves his food, but he also makes sure to eat right, and the message is at the heart of his foundation, the Chaux Down Foundation.
"It's all about obesity, my mom dealing with health issues and things like that," he said. "Just about obesity, eating the right stuff, like the food. We got meat, but we got healthy meat."
Godchaux says he knows what he's doing with his grilling because he watched his parents cook when he was growing up in Louisiana.
It's sort of like what Godchaux has been doing in his football career, watching and learning from guys like Cameron Wake and former teammate Ndamukong Suh.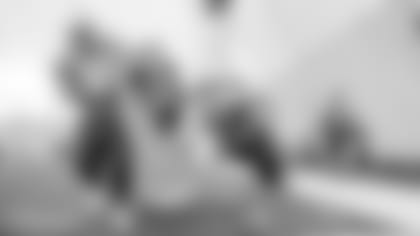 "I learned from Suh, going to his house each and every day seeing him getting into the hyperbaric chamber, things like that," Godchaux said. "Just learning from him, having to show up each and every day. Even though I don't have the money he has, but just learning from him. It doesn't cost much to take care of your body."
Godchaux says he also learned from Wake and Suh the importance of instilling fear — or at least a deep sense of respect — in his opponents.
"Got to," he said. "I feel like if you ain't putting fear in your opponent's eye, then you ain't doing it right. You gotta make them respect you someway, somehow, whether that's a bull rush, a speed rush, you getting their hands on them. They gotta respect you because at the end of the day if they ain't gonna have respect for your name, they ain't gonna respect you on the field. That's all about being nasty. That's all about attitude."
Godchaux definitely earned some respect last season when he started five of the 15 games he played as a rookie, proving a steal after the Dolphins selected him in the fifth round of the 2017 draft out of LSU.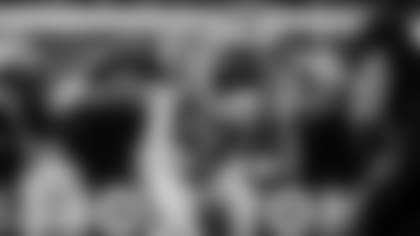 There's no doubt in Godchaux's mind he should have been selected earlier, and he says his draft position serves as extra motivation.
"Most definitely, 100 percent 100 percent," he said. "Started three years at LSU, getting drafted in the fifth round by the Miami Dolphins, I definitely had a chip on my shoulder."
Though he's heading into only his second season, Godchaux figures to play a prominent role for the Dolphins defensive line in 2018.
Godchaux is listed on the depth chart along with Jordan Phillips as a first-team defensive tackle alongside Akeem Spence. Even if Godchaux doesn't end up starting, he'll play a lot of snaps for the defensive line.
The group has a new coach in Kris Kocurek, and Godchaux likes the energy he has brought to South Florida.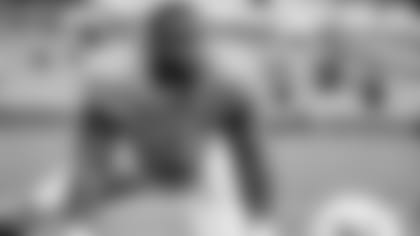 Godchaux is hoping the combination of talent up front with a new attitude could be the recipe for success.
"Every day at practice, we are dead tired; he's running down the field with us, running to the ball, just things like that just motivate you," Godchaux said. "You have your coach run to the ball with you. We ran sprints with Dave (Puloka), our strength coach. You have the D-line coach running with you, that's inspiring. You can't quit because he's on the side of you.
"There's going to be a whole new swagger, I already just feel it. When we get sacks and tackles for loss, tackles, it's going to be a whole new swagger this year. I just feel it and I just can't wait."
On the day of the WFOR taping, Godchaux also couldn't wait to show off his grilling skills.
He prepared steaks, smoked sausage, chicken breast and — his favorite — burgers for his guests, who included family and friends.
"Just the great thing about having family, friends, come over and eat your food and give you your results," he said. "I tell them, tell the truth all the time. Don't lie to me. Tell the truth, but at the end of the day this is what it's all about."