Head Coach Brian Flores addressed the media before the start of minicamp practice Tuesday. Here were some comments that stood out, along with some perspective:
"We're not going to conquer the world in one day."
—This has been part of Flores' message since he day he became Dolphins head coach, the idea being that he wants his team to make steady, consistent progress through every meeting, every practice, every day.
"I want to finish strong. That's definitely at the top of my list."
— Instead of talking about specific goals for the mandatory minicamp this week, Flores repeated what he said last week about looking for the team to continue the progress it has shown since the start of the offseason program.
"Christian is a rookie. He's got a lot to learn, but he works hard every day."
— First-round pick Christian Wilkins obviously is a topic of interest for media members and fans because of his draft status, but Flores explained that every rookie has a lot on his plate in his first offseason and it's also hard to really evaluate defensive linemen without pads being worn.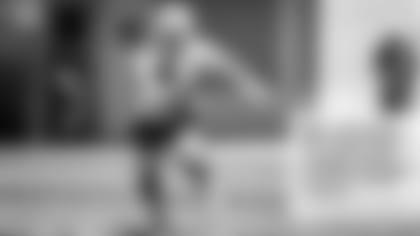 "He's athletic, he's explosive, he's fast, he's a good route runner. He does a lot of good things."
— Flores didn't have an issue at describing the strengths of running back Kenyan Drake's game, but he drew the line — to the laughter of the assembled media — when he was asked how to defend him. Flores said with a smile that's one thing he would not divulge.
"He's got good size. He does a good job of staying on his feet."
— Like Wilkins, there's only so much third-year defensive lineman Vincent Taylor can show in the spring because of his position, but Flores nonetheless likes what he has shown this spring.