More comments from the Dolphins as they prepare for the game against the New England Patriots on Monday night, along with some perspective:
— Adam Gase has known running back Senorise Perry since 2015 when the two were together with the Chicago Bears, Gase as offensive coordinator and Perry as a member of the practice squad. Perry again will serve as the backup to Kenyan Drake against the Patriots on Monday night after having his first five NFL rushing attempts last Sunday against Denver. Now two weeks removed from sustaining a concussion, Perry could be in line for more carries against New England.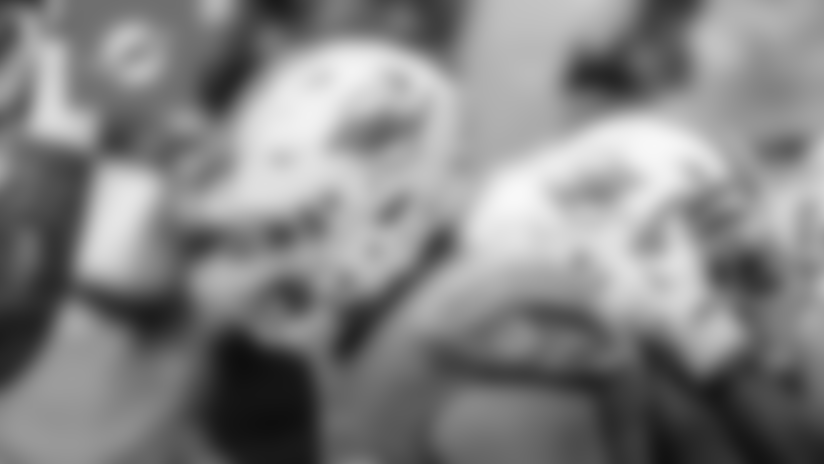 — Jesse Davis will make his third start at right guard against New England, which will make it his most common starting position this season. Davis started two games at left guard after Anthony Steen went on IR and then started two games at right tackle after Ja'Wuan James was injured before moving to right guard. Davis, who joined the team last season as a member of the practice squad, has been one of the most pleasant surprises for the Dolphins in 2017.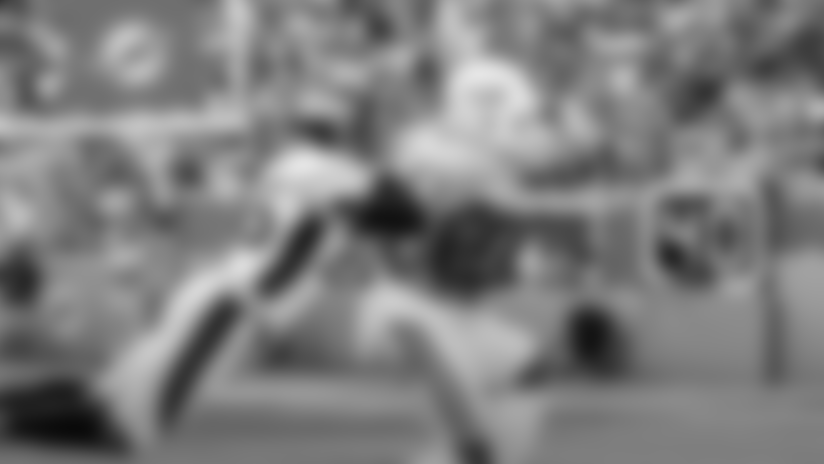 — Among the characteristics that stand out when it comes to Jarvis Landry, his competitiveness always is among the first ones mentioned. Landry has been that ultimate competitor since he joined the Dolphins, he was that way at LSU, and obviously he was that way long before that. Landry wouldn't have become the NFL wide receiver he has without route-running ability and great hands, but his never-say-quit attitude has helped elevate his game.
— Kenny Stills has earned praise from both Head Coach Adam Gase and offensive coordinator Clyde Christensen for his leadership and his willingness to do whatever it takes to help his fellow wide receivers, but he says it's just a matter of paying it forward. Stills says he got the same kind of mentorship from older teammates when he first got into the NFL as a member of the New Orleans Saints in 2013 and he's just happy to do for others what others did for him.