Here were some of the postgame comments that stood out after the 28-20 victory against the Oakland Raiders, along with some perspective: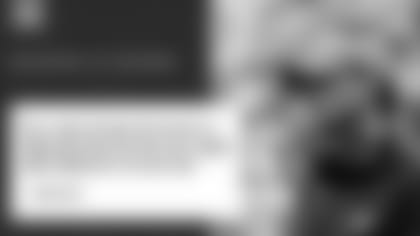 — Head Coach Adam Gase obviously is happy about the Dolphins' 3-0 record, but he doesn't want to spend much time thinking about it. As is his M.O., it won't be long before he turns his attention to the next game on the schedule, which happens to be against the New England Patriots.
"We've got guys that can do a lot of different things. They can throw it, they can run it, they can … We have done a couple of things already this year that really has worked to our benefit."
— Adam Gase brought back his preseason discussions with former Rams head coach Mike Martz when discussing the trick plays that propelled the Dolphins to victory against the Raiders. In essence, Gase said the idea was to find different ways of making use of the speed of Albert Wilson and Jakeem Grant.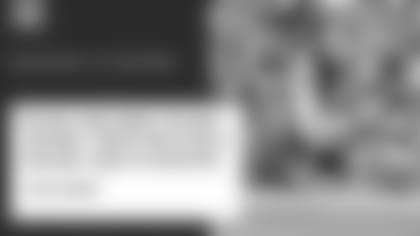 — Cornerback Xavien Howard came up with his second and third interceptions of the season, and his fourth-quarter pick in the end zone was the biggest defensive play of the game. The pick helped preserve the Dolphins' 21-17 lead and was followed by the touchdown that made it 28-17.
"I've just got to make them pay when they trap me."
— Xavien Howard doesn't get tested all that often these days, but he's making opponents often regret their decision to throw in his direction as he continues to evolve into one of the best cornerbacks in the NFL.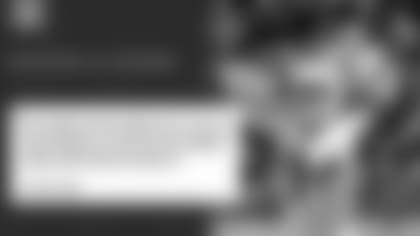 — Defensive end Robert Quinn ended up playing more snaps than he normally does against the Raiders, but that went for just about everybody up front on defense after the injuries sustained by William Hayes and Andre Branch along with ejection of Akeem Spence. Quinn said being short-handed was a great test of conditioning for the Dolphins defensive linemen, one that could pay dividends later if a similar situation arises.
"It took everybody in the receiver room to make plays."
— Albert Wilson pointed out that all five active wide receivers contributed to the victory against the Raiders, which is typical of what's been happening this season. It's one of the deepest groups the Dolphins have had at this position in a long time and Adam Gase has been making good use of them.
"For me to have 50 kids from the elementary school from my hometown that have probably never seen an NFL game, for me to come out and give me them a show, it's a blessing. I know they loved it."
— Albert Wilson always has given back to his hometown of Port St. Lucie and Sunday was no different as he hosted a large group at Hard Rock Stadium. The kids got to see a game to remember, and Wilson played a big role in making it that way.
"I never really mentioned it. We have so much stuff, it's just whatever's called we just go out there and try to execute."
— Despite the fact he played quarterback in high school, Wilson said he has never lobbied Adam Gase to run a play calling for him to pass. Gase obviously knew about Wilson's background and his decision to take advantage of it played a key role in the victory against Oakland.
"They got behind me so quick I didn't really see their faces."
— Albert Wilson was dead serious when he provided this answer to the question of whether he could see dejected look on the faces of Oakland defenders on his game-clinching 74-yard touchdown right before the two-minute warning.
"I'm ready for everything he calls, every play, every run play, every pass play, every dump play. Whatever he has for me, I'm ready for it."
— Albert Wilson quickly has emerged as one of the most versatile players the Dolphins offense has featured in a long, long time, and he relishes the opportunity to do so many different things.
"It's tough when you've got one guy that's fast, but when you've got three, four, five guys that are fast like that, it's really tough to defend."
— Rookie Minkah Fitzpatrick provided the perspective of a defensive back trying to defend an offense that has the kind of speed the Dolphins have with Albert Wilson and Jakeem Grant.
"It was awesome. It was a whole lot of fun."
— First-round pick Minkah Fitzpatrick has played in a lot of big situations during his football career, but he admitted it was a thrill to make his first NFL start in the game against Oakland.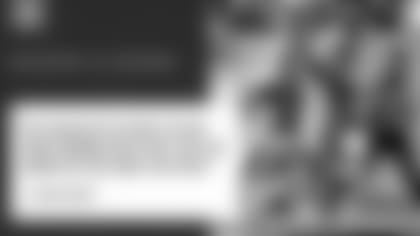 — Jakeem Grant described the scene of he and Albert Wilson high-fiving each other right before Wilson reached the goal line on his 74-yard touchdown late in the fourth quarter.
"What turned it over was the big catch from DeVante. That's exactly what we wanted from him and we're glad to have him back."
— While Jakeem Grant and Albert Wilson stole the spotlight with their long touchdowns, Grant gave kudos to fellow wide receiver DeVante Parker for the key 36-yard catch that sparked the Dolphins' comeback from a 17-7 fourth-quarter deficit. Parker's long catch down the right sideline came to plays before Grant scored his first of two touchdowns to make it 17-14.