"Our guys just understand when you enter a season, you're 0-0. It's a new start. That's the beauty of this league."
— Head Coach Adam Gase discussed the idea of expectations, emphasizing that what happened one season has no carryover effect into the next. (July 26)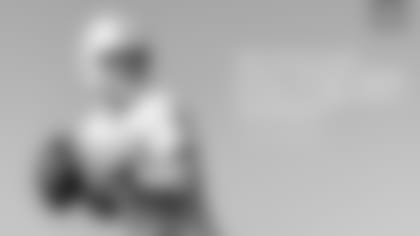 — Quarterback Ryan Tannehill declined to put a label on his leadership style in terms of whether he's more of a vocal leader or a leader by example. (July 26)
"Year 2 and not a lot of stress. More confidence and more swagger."
— Defensive tackle Davon Godchaux has noticed a big difference for himself coming into his second training camp as opposed to this time last year when he was coming in as a rookie fifth-round pick. (July 26)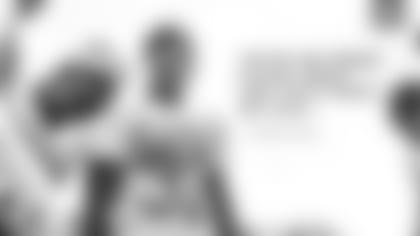 — Running back Kenyan Drake has no issue with the Dolphins being downplayed on the national stage; on the contrary, he likes the idea of being able to sneak up on people. (July 26)
"The way that he works, it's hard to believe he won't have success."
— Adam Gase is confident defensive end Charles Harris will be a significant contributor in his second season, in part because of his work ethic. (July 27)
"Last year when I was coming off to the sidelines, I was the one asking the questions. I was the one that needed all the answers. This year I'm more of a teacher and I know a little bit more."
— Linebacker Raekwon McMillan says his knowledge of the defense has come a long way since this time last year when he was coming in as a rookie second-round pick out of Ohio State. (July 27)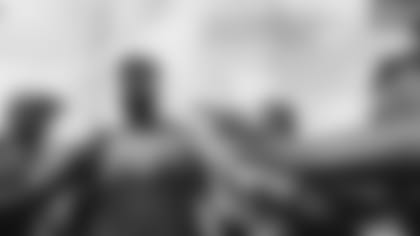 — Jordan Phillips had a simple answer when he was asked whether there was a common trait among himself and fellow defensive tackles Davon Godchaux, Akeem Spence and Vincent Taylor. (July 28)
"I like to know the defense. I like to study the defense. I love football."
— Bobby McCain has established himself as a high-level nickel cornerback, but he's willing, ready and able to play any other spot in the secondary if called upon. The way he sees it, the more he knows, the better off he'll be. (July 28)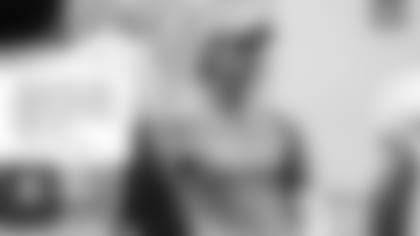 — Offensive line coach Jeremiah Washburn used the explanation when he was asked about the progress of guard Jesse Davis. Washburn says the goal is to become as technically sound as possible so that every play looks the same. He said Davis was making progress in that aspect. (July 29)
"His versatility lets us kind of move the other guys around, and it's very valuable. I mean I can't tell you how valuable it is. It's just, it's crucial."
— MarQueis Gray has been with the Dolphins since 2016, making him the longest-tenured tight end on the roster. In part because of his low-key demeanor, Gray can get overlooked at times, though tight ends coach Shane Day understands his value. (July 29)
"At this point what you guys call cheating would probably make me sick."
— Cameron Wake was asked right away during his media session what one bad food he allowed himself to have in the offseason, and his answer was right in line with the strict eating regimen he's adhered to throughout his NFL career. (July 30)
"It was a long time coming. I worked extremely hard trying to get myself healthy, doing the things I need to do to be available and to be out there and just showcase what I can do."
— Wide receiver Isaiah Ford has been making plays on a consistent basis early in training camp as he tries to come back from the knee injury that cost him his 2017 season. (July 30)
"Right now he's a fun assistant. I don't know what position he is. He's a fun assistant."
— Steel Tannehill has been a regular at Dolphins training camp, but his father doesn't quite know where he would line up just yet. (July 30)
"He's high energy, so you have no choice but to be high energy when you come to practice."
— Veteran Andre Branch likes the intensity that new defensive line coach Kris Kocurek brings to practice every day. (Aug. 1)
— Defensive line coach Kris Kocurek is confident that Robert Quinn will flourish this season now that he's back at his more familiar defensive end spot after lining up at outside linebacker in the Rams' 3-4 scheme last season. (Aug. 2)
I think this year I'm playing faster. Last year I was afraid to make mistakes, but now, if I make a mistake I just keep going. I don't worry about it anymore."
— Defensive tackle Vincent Taylor has been making a lot of plays since the start of training camp, which he explained in large part to the experience he gained last summer. This is something that happens to a lot of second-year players once they've gained some experience: They're able to just let their natural ability come to the surface more easily. (Aug. 3)
"The kid has got some special abilities, no doubt about it. He can jump and his ball skills are off the charts. That's what makes him special."
— Linebacker Stephone Anthony had tight coverage in the end zone on tight end Mike Gesicki during a team drill, but Gesicki somehow found a way to make the catch. (Aug. 3)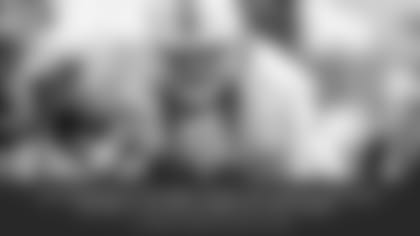 — Tackle Ja'Wuan James has a lot of respect for new guard Josh Sitton, and he believes both he and fellow tackle Laremy Tunsil will benefit from his presence on the roster. (Aug. 3)
"I have a ton of respect for this coaching staff, for my teammates and I love playing here. Playing football in Miami is a lot of fun because of the people Coach Gase has put in that building."
— Quarterback Brock Osweiler has been enjoying his reunion with Adam Gase as he competes for the backup job behind Ryan Tannehill. (Aug. 4)
"The guy is in unbelievable physical condition. He's the ultimate pro. He knows how to work with other guys."
— Head Coach Adam Gase explained a big reason why long-snapper John Denney has been able to last so long in the NFL. Denney, who will turn 40 in December, is heading into his 14th season with the Dolphins. (Aug. 6)
— Running back Kenyan Drake is in his third training camp with the Dolphins and the experience has made things easier for him, though he's made sure not to take anything for granted. (Aug. 6)
"Still to this day, no one really knows who I am. That's fine. As long as I know what I'm capable of doing on the field and in the classroom, as long as I make the right plays, I'm fine with that."
— Tight end MarQueis Gray has no issues being a low-profile player, which is evident by the smile on his face that is there on a regular basis. Gray's versatility makes him a key player on offense despite his lack of fame. (Aug. 7)
"He just has football savvy. You can throw him in a lot of different situations."
— Head Coach Adam Gase commented on the great intangibles that Minkah Fitzpatrick brought him as the Dolphins first-round pick. It was those intangibles, along with his obvious physical attributes, that made Fitzpatrick appealing along with his production at the University of Alabama. (Aug. 12)
"They both have the talent to do it, there's no doubt about it. I think both guys will kick in the NFL. I do."
— The way Associate Head Coach/Special Teams Coordinator Darren Rizzi sees it, the Dolphins have two good options in their placekicking battle between rookies Jason Sanders and Greg Joseph. Rizzi says he's been happy with the progress of both players so far in camp. (Aug. 13)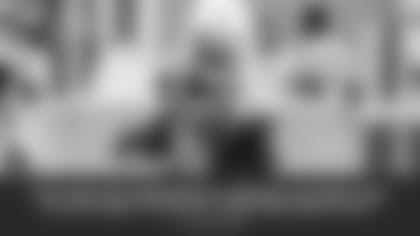 — Wide receiver Jakeem Grant explained the difference in his game in his third training camp compared to when he first joined the Dolphins as a sixth-round pick out of Texas Tech in 2016. Grant finished the 2017 season with some strong performances, and he's hoping those served as a preview of bigger things to come. (Aug. 13)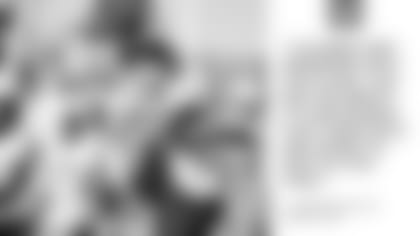 — Adam Gase said that as many as six rookies could end up playing significant roles for the Dolphins this season. Though it's still early, it certainly looks like as though the team had itself a productive 2018 draft. (Aug. 14)
"I believe in Kalen, I know the talent he has. He has every tool that we need him to have."
— Ryan Tannehill drew a lot of attention when he expressed his displeasure at rookie Kalen Ballage during a team drill and was seen talking to him on the sideline, but the quarterback said it's not his style to call out teammates on a regular basis. Tannehill says he likes to pick his spots, and the more important point here is that he probably wouldn't bother trying to correct or shake up Ballage if he didn't think the rookie could help the team. (Aug. 14)
"We might not be up here as long up until 8 o'clock, but I'll still try to be up here as long as possible to get the most out of the day."
— The Dolphins may be done with training, but that doesn't mean Kenyan Drake or his teammates suddenly are going to take it easy. Drake says he plans on working just as hard now that he has come to a point where he fully understands what it takes to be an NFL player. (Aug. 14)