Here were some of the comments after Day 3 of training camp that stood out, along with some perspective:
"I think each day it seems like a different guy is the guy that's penetrating and causing problems in the run game and then breaking through the line when it comes to any kind of pass and pass protection. It's hard to single one guy out."
— Head Coach Adam Gase has liked what he's seen so far of the four players who have been rotating at defensive tackle with the first-team defense: Jordan Phillips, Davon Godchaux, Akeem Spence and Vincent Taylor. The Dolphins figure to use all four extensively during the regular season, to the point where it won't really matter which two end up being listed as starters.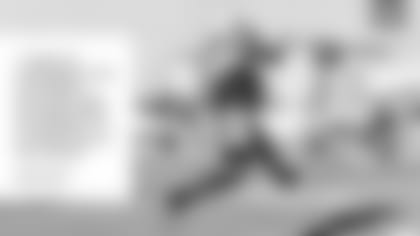 — Gase had praise for second-year safety Maurice Smith, who made the team as an undrafted rookie last season and went on to appear in six games before he was sidelined by a stomach ailment. Gase called Smith one of the best-conditioned players on the roster.
— Jordan Phillips is among the many Dolphins players whose children have been attending practice. His 16-month-old son, Malik Vonn, has brought a whole new perspective for Phillips.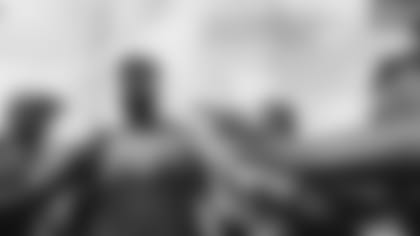 — Phillips had a simple answer when he was asked whether there was a common trait among himself and fellow defensive tackles Davon Godchaux, Akeem Spence and Vincent Taylor.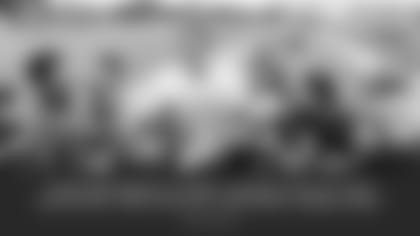 — Rookie tight end Mike Gesicki bought himself a white board while he was in New Jersey before the start of camp to make sure he would report with full knowledge of the offense. With friends and family members quizzing him, Gesicki felt he accomplished that goal and now it's about getting better physically for him.
"He's a very personable guy. He's trying to help everybody, he's trying to help this team win a lot of football games. It's very easy to build chemistry with him."
— Gesicki has been trying to build chemistry with Ryan Tannehill, though he said that's not very difficult to do with the personable quarterback.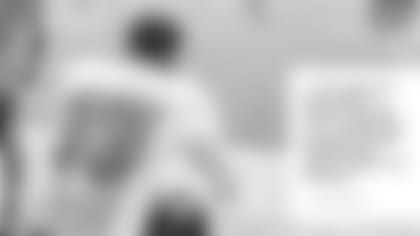 — Rookie running back Kalen Ballage doesn't have individual goals when it comes to the preseason. For him, it's all about team results.
"Yes, this is real football right here. It's real football. We'll keep moving from here forward."
— Safety T.J. McDonald always has had the reputation as a physical player, so it should have come as no surprise that he welcomed the first practice with shoulder pads.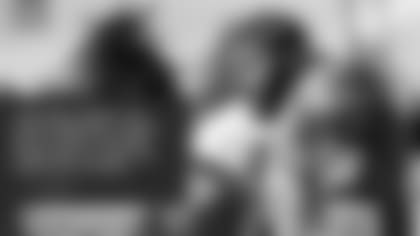 — McDonald likes the atmosphere around the Baptist Health Training Facility at Nova Southeastern University.
"Always. I don't think that's something that I will lose. I'll always have a chip on my shoulder until I stop playing."
— Second-year cornerback Torry McTyer said he will always have extra motivation throughout his NFL career because of the fact he went undrafted. McTyer has been among the best performers early in training camp.
"I like to know the defense. I like to study the defense. I love football."
— Bobby McCain has established himself as a high-level nickel cornerback, but he's willing, ready and able to play any other spot in the secondary if called upon. The way he sees it, the more he knows, the better off he'll be.
"That sun, he's undefeated. (laughter) Hopefully we get a little cloud coverage the next couple days."
— Bobby McCain understands and accepts that high temperatures are a way of life for the Dolphins during training camp. He also understands practicing in those conditions has its advantages as well during home games early in the regular season.