Each week, "In My Own Words" looks back at a past game against the current week's opponent through the eyes and words of a Miami Dolphin who played a key role in that game. This week, Hall of Fame coach Don Shula takes us back to Dec. 10, 1972, when he led the undefeated Dolphins into the old Yankee Stadium to take on the New York Giants. Shula and the Dolphins improved their record to 13-0 at The House That Ruth Built, en route to a perfect 17-0 season that culminated with a victory in Super Bowl VII.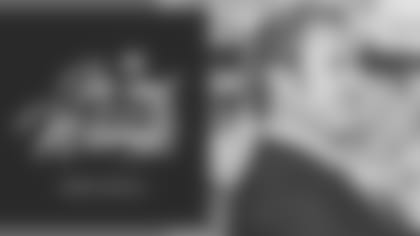 It was exciting to take my team into Yankee Stadium on a cold and damp afternoon in 1972, to play the New York Giants, because I was a big baseball fan growing up. I followed the New York Yankees, and I knew all about Yankee Stadium. It was also a big deal for our players to have the opportunity to play a game at Yankee Stadium, a place so steeped in history.
We stayed Concourse Plaza Hotel in the South Bronx, not far from the Stadium, the night before the game. Everyone knew about the monuments in deep center field at Yankee Stadium. I made a special trip out there before the game to take a look at them. I had always heard about them, and I had seen Mickey Mantle make a great catch out by the monuments — which back then were actually on the playing field — years before we played there.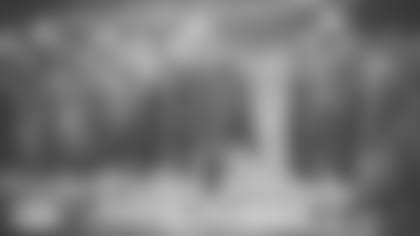 I was also a big Joe DiMaggio fan growing up. When I arrived in Miami in 1970, I joined the same golf club he was a member at, and we played golf a few times together before the 1972 season. It was a thrill for me to learn more about him, and about Yankee Stadium from him. That made the build-up for the game at Yankee Stadium even more exciting.
Our team was 12-0 going into that game, but the Giants were a tough team. The field was very muddy that day, and it wasn't a fast track at all. I had a feeling that it was going to be a close game, and that was the case. Earl Morrall hit Paul Warfield late in the first half for a touchdown. Despite the conditions, Paul made that big catch, and Garo Yepremian kicked two late field goals, when we had to have them. Those three plays proved to be the difference in our 23-13 victory.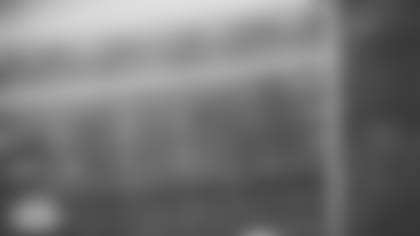 The Giants turned the ball over six times. They had more passing yards than we did, but we had more than 200 rushing yards. That's what we did best back then with Jim Kiick, Mercury Morris and Larry Csonka. That's what we set out to do against that Giants that day — and against every other team we played in 1972.
The fact that we were undefeated going into that game was really secondary for us. Our whole objective was to get to the Super Bowl and win it. If we happened to lose a game along the line, our goal would still have been attainable, as long as we got to the Super Bowl.
We felt good leaving Yankee Stadium with a win. After that, we only had one regular-season game left, and we were 13-0. Looking back on that afternoon, I'm proud that our perfect season included a victory at Yankee Stadium, where DiMaggio took the field during his 56-game hitting streak in 1941. Like our 17-0 perfect season, DiMaggio's incredible record will probably never be broken.