Dolphins rookie defensive end Curtis Weaver leaves his mark on those in his presence. Whether it's opposing quarterbacks, his teammates and coaches, or his family and friends, the Mountain West Conference's all-time sack leader's infectious personality is prevalent both on and off the field.
Boise State plays the majority of its games in college football's final timeslot late on Saturday nights. Weaver made football-after-dark appointment viewing during his three years as a collegian. The audience comes for the 81.5 combined career sacks and tackles for loss, but stays for the show Weaver was certain to put on between the whistles. The jovial source of energy isn't exclusive to the football field; it embodies Weaver's all-encompassing personality.
"Everything people see on national television, that's who he is," said Boise State Co-Defensive Coordinator/Defensive Line Coach Spencer Danielson. "He's that guy that, you can be in a meeting room and maybe it's a little bit quiet, then Curt walks in and it explodes. He's making a joke about somebody or talking about how he beat somebody in [a video game] the night before."
According to Danielson, it's impossible to walk through Boise without bumping into somebody that knows Curtis.
"He enters a room, even with coaches, and it's hugs, 'love ya,' all that," Danielson said. "[For example], if he goes to get food, five or six guys are rolling with him. People love being around him."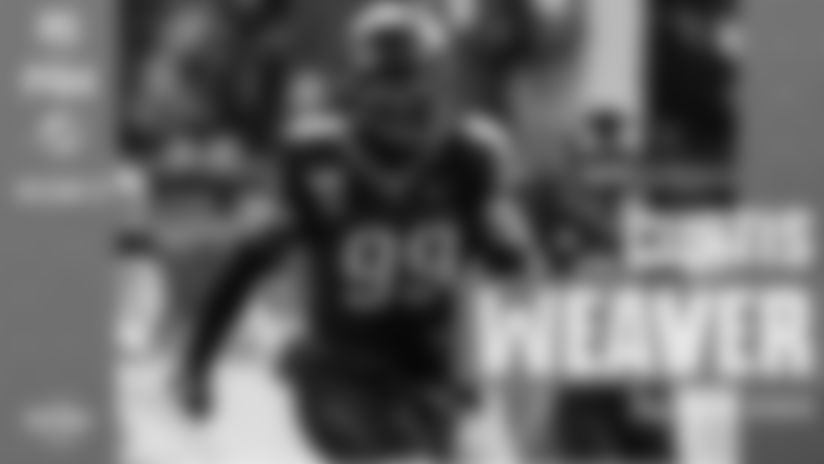 Weaver grew up in Long Beach, California. Football brought him to the Pacific Northwest. He weighed 300 pounds in 2016 when he arrived on campus for his redshirt year at Boise State, the same year Danielson started as a graduate assistant with the University.
"Curtis was kind of chunky out of high school – a super athletic, bubbly personality – and did a great job [his first year on campus] to lose a bunch of weight," Danielson said.
Danielson and Weaver forged a special relationship during their shared time on the blue turf at Boise State. Their relationship was based on respect and a shared common goal to put forth maximum effort, both in football and in life.
"There's not a lot of people on planet earth I love more than that kid," Danielson said. "It's easy with some kids to describe them in one word, whether it's discipline or this or that. Curt has so many layers to him, but if I had to describe him in a word it would just be passion. He's passionate about everything he does. If he's going to do something, if he's into it, he's all in."
That much was clear from the moment Weaver showed up for his interview on the Drive Time Podcast. Arranged meticulously behind the rookie on shelves on the wall of his South Florida residence is a variety of hats and shoes, two things the Dolphins defensive end takes very seriously. And his collection is as eclectic as his personality.
"Everyone has their all white Air Force 1's," Weaver said, when opining which sneaker held the top spot on his footwear power rankings. "The Jordan 1 has so many color combinations, you can't go wrong with them. Vans are bad for your feet, but you gotta have your Vans."
His affinity for a skateboarding shoe didn't just materialize. They were a practical option in his youth.
"We'd go to Disneyland, Knott's Berry Farm, go to the beach, go to the park, play basketball, skateboarding, whatever we can think of," Curtis' mother Carla said. "I wanted him to see life and stay away from TV and all those video games."
Despite her noble efforts to keep him off of video games, Curtis still carved out time at the end of the day to get on the sticks. His go-to games: Call of Duty and NBA2K. But those, along with Netflix, Hulu and YouTube, are rewards for a hard day's work. Each of those just one small contribution to a multi-layered personality steeped in variety and vibrance.
"He likes to be the center of attention," Carla said. "He likes to dance all the time. Every Friday, we have a family get together and he always puts NSYNC on and goes crazy with the dancing. He does everything. He plays chess. He can talk to the kids, he talks to the grownups. He's been a bubbly kid since day one."
Something of a renaissance man from an early age, Weaver's real talents were evident in athletics – particularly on the hardwood and the gridiron.
"He starting playing [football] at five but his first love was basketball," Carla said. "He wanted to be Michael Jordan and Kobe Bryant. He has so much energy so I told him to play two different sports, so it was football and basketball. He also likes to go to the beach and boogie board; he thinks he's a surfer, too."
Perhaps Curtis' early preference stemmed from some introspective analysis.
"I thought I was good [at football] at first," Curtis said. "When I was five, I started there and I was balling! Then I saw the tape from my mom recording [my football games] and I thought I was about to see myself go crazy, but it looked like I barely even knew how to play."
Sage wisdom from a five-year-old, something Danielson recognized in Curtis during his college career.
"The big thing people aren't always aware of," Danielson said, "is that Curtis is an extremely smart football player. He has a ton of athletic ability, but he's extremely smart. You ask him about anybody's job on a given play and he'll be able to talk it through. He'll know why and when he can do certain stuff."
Unfortunately, Curtis' maturity from an early age was born from hardship. He lost his grandmother when he was in the fourth grade and attributes that loss as a turning point in his young life.
"When she died, it [made me realize] I've gotta do my work," Curtis said. "Grandma did a lot of stuff for me. It's very rare that a grandma will say no to you. Like, I'd just be chilling, watching SpongeBob and ask, 'grandma, can I get some food?' It was fourth grade when we got the call. I left class, saw my mom crying. That was the biggest hardship for me."
Family has always held a special place for Curtis and the Weaver family. From the pranks and jokes with his mother to the family get-togethers, he always found a way to keep his mother close. Every college game of Curtis' career was a road game for Carla, but that didn't stop her from cheering on her son from the bleachers.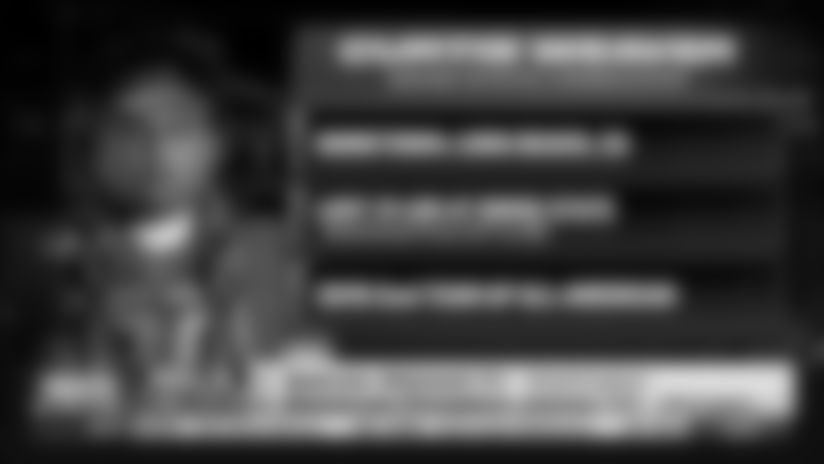 Now, even further away from Southern California, the distance between Curtis and Carla won't prevent his biggest fan from attending his games with the Dolphins.
"Me and my mom's bond is different," Curtis said. "We have our little Sunday nights, things like that. I'm just waiting for her to get out here so I can see her as soon as possible. She's going to try and come see us as much as she can, especially the games on the West Coast."
Curtis values those tight relationships he has with his mother and his former position coach. The night he was drafted by the Dolphins, Curtis was with his mother at the Danielson home.
"When Miami came in and picked him, he lit up," Danielson said. "It was 'Fins Up!' He's wearing the hat, telling me how he can't wait to get down there because they made the right decision."
Curtis wasn't able to conceal his excitement or passion, something Danielson says is consistent and authentic in everything Weaver does.
"He's competitive, intense, takes everything to heart," Danielson said. "When you lose a game, he's that guy that's crying because he gives his all into everything he does. Whether it's relationships, playing video games, or us on the field in the summer time when we're just having a fun drill, that might as well be the Super Bowl for him."
So, don't be fooled by the charismatic, bubbly exterior. Weaver's on a mission in everything he does. His ability to go from friendly to focused is unlike anything his former college position coach has ever seen.
"The cool thing about him – and I really haven't met a lot of people like him in this regard – he'll be joking around, fun loving, but when it's time to go, there's a transformation," Danielson said. "People talk about big plays in big games, but Curtis lives it. When he walks through the tunnel, he changes. When it's time to start watching film, he'll shut up and it's notebook out, pencil up and let's go to work," Danielson added.
Asking Danielson to use one word to describe Curtis proved to be a challenge. Passion was the first answer, but the conversation circled back to the topic and the coach offered up another pair of familiar defining traits.
"Humble and hungry," Danielson said. "That's something we use here at Boise State and I've used with him. It's not about you. You don't need to use your words to tell how good you are. It doesn't matter what people think about you. You're going to let how you work and how you train, that's what's going to give you the accolades, the Pro Bowls, all of those things. And I believe he can achieve those things if he stays humble and hungry."