MIAMI GARDENS, Fla. – The Miami Dolphins yesterday hosted the Southwest Miami Senior High School football team at their training camp practice. The teams were given a tour of the Baptist Health Training Facility at Nova Southeastern University and received a character talk from Miami Dolphins Youth Programs Ambassador and alum Twan Russell. The teams also had the opportunity to watch the Dolphins practice and meet with current players on the field.
"It has been a phenomenal experience to see football at the highest level and we're grateful for it," Southwest Senior High School Head Football Coach Donald March said. "This was a high intensity practice. It was definitely really structured. The intensity and body language of everyone on the field – everyone's on task and organized for the same goal – I really liked what I saw."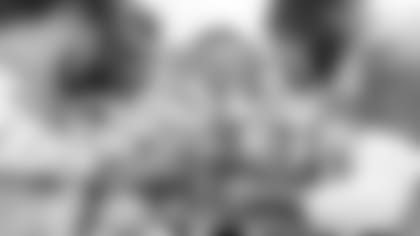 "This was a great experience and I learned something new like how the receivers were aggressive and worked on their releases," Southwest Senior High School senior wide receiver Nicholas Graham said.
As part of the Miami Dolphins' commitment to the development of high school and youth football, the organization will host high school teams from Miami-Dade, Broward and Palm Beach counties at the team's training camp practices. The team visits are a targeted effort to recognize, inspire and increase football participation through personal connections centered on the positive character building aspects of playing the game.
The Junior Dolphins program encourages youth players and coaches to teach, learn and play football in a fun and safe environment. The Junior Dolphins program is designed to give kids access to learn the fundamentals of football using the NFL's top resources. To grow the game, the Junior Dolphins program will work to educate coaches, parents and youth on the health and safety of football with a strong emphasis on character development. Junior Dolphins is building the next generation of Dolphins Fans.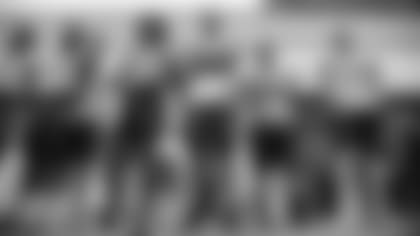 This event is one of the #DolphinsHuddlefor100 service projects as part of the NFL's 100th celebration. The NFL has invited fans, players, clubs and employees to join Huddle for 100, an effort to inspire 1 million people to volunteer 100 minutes of their time to make meaningful contributions to their communities. High school and youth teams visiting training camp practice are bringing canned goods that will be donated to Feeding South Florida to help in the efforts to end hunger and writing thank you letters to those that have inspired them. These activities connect to the Miami Dolphins' initiative to level the playing field through the power of teamwork to inspire a healthier, more educated and united South Florida community. For more information on the NFL Huddle and to see volunteer opportunities with the Dolphins, visit https://www.miamidolphins.com/community/specialteams.