With the 2019 NFL draft now less than two days away, it was time to do one final trek around the numerous mock drafts online with so many analysts/draftniks making last-minute adjustments to their predictions.
What hasn't changed since our last Mock Draft Roundup is the wide range of opinions when it comes to the Dolphins' first-round pick, with a total of 12 prospects getting mentions among the 26 recent mock drafts analyzed.
In the final Mock Draft Roundup, two players were tied for most mentions as the Dolphins' projected first-round pick with five apiece: Clemson defensive tackle Christian Wilkins and Washington State offensive tackle Andre Dillard.
Two other players — defensive lineman Rashan Gary of Michigan and edge defender Montez Sweat of Mississippi State — each got three mentions, and Ohio State quarterback Dwayne Haskins got two.
As was the case with the previous Mock Draft Roundup, the expectation is that the Dolphins will focus on the trenches in the first round, with 22 of the projections either offensive linemen, defensive linemen or edge players.
There were two projected trades in this final round of mocks, with both of them having the Dolphins moving down in the first round.
Here's the rundown of those 26 national mock drafts, along with the date of the mock and comments that accompanied their Dolphins picks.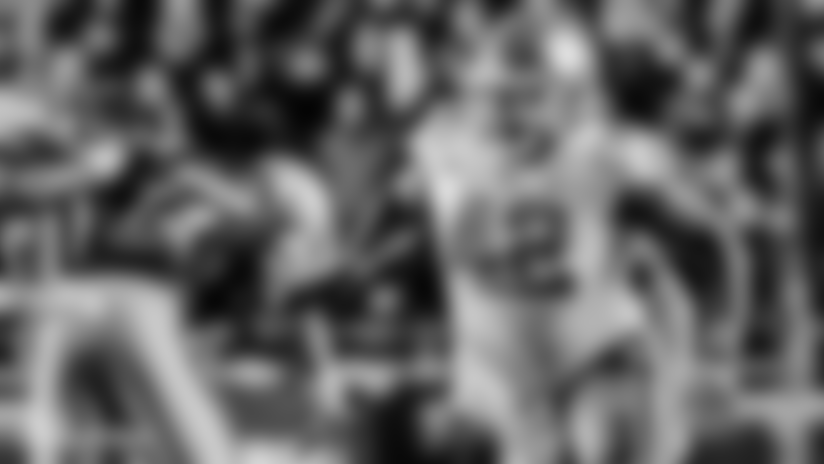 CBS Sports live mock draft
Jonah Williams, T, Alabama
"Let's start working on our offensive line so when we do get a quarterback down the road he'll be protected ... A guy that's gonna step in ready-made to play in the NFL."
Mike Freeman, Bleacher Report
"I have rarely seen a player whom teams are so high on but analysts and others rank lower in their mocks. It's fascinating. And there are some teams who have told me privately they think Jones could go even higher than this."
Cris Collinsworth, Pro Football Focus
Montez Sweat, Edge, Mississippi State
"No Cameron Wake and no Robert Quinn, I go edge rusher for the Dolphins. Sweat did not grade highly on PFF boards but is just so athletic, I find it hard to believe teams will let him fall below this spot. Risky, but big upside if he lives up to his physical skills."
Peter King, Football Morning In America
Christian Wilkins, DT, Clemson
"Falcons, on deck here, cry. Wilkins slipping to 13 would be a gift for rookie Dolphins coach Brian Flores, who learned under Bill Belichick that quick 315-pound people-movers in the defensive interior are to be collected and valued. Dolphins have so many needs, and if an offensive tackle they like falls here, that could be the pick too."
Albert Breer, Monday Morning Quarterback
Christian Wilkins, DT, Clemson
"The Dolphins are wide open here, and building with the long term in mind. That said, an offensive or defensive lineman makes sense. And I've been told that finding a cultural fit will be a priority for new coach Brian Flores. Good thing there's a guy who really fits that here. This is another trade down possibility, and maybe a spot where someone comes up for an offensive tackle, but we've got Miami making the pick."
Eric Edholm, Yahoo Sports
Christian Wilkins, DT, Clemson
Will Brinson, CBSSports.com
Jonah Williams, OL, Alabama
"The Dolphins are a likely team to trade back here because they want to accumulate assets, but in this particular instance we'll just have them take a high-level prospect who can start to provide an infrastructure for whatever quarterback they draft in the next two years."
Jawaan Taylor, T, Florida
"The Dolphins add a nasty run blocker and get a fixture for the right side of their offensive line with Taylor, a popular candidate to be the first tackle off the board."
Clelin Ferrell, DE, Clemson
"Keep hearing the Dolphins are waiting until 2020 to select a QB. They'll ride with Ryan Fitzpatrick for at least a year, and pick Ferrell to help build a foundation for Brian Flores' defense."
9. Projected trade with Bills. Dwayne Haskins, QB, Ohio State
"The Dolphins move ahead of Cincinnati, Denver, and Washington to get their future starter while bridge quarterback Ryan Fitzpatrick runs things in 2019 (or until the team thinks Haskins is ready)."
Rashad Gary, DL, Michigan
"The Dolphins did not pick an offensive or defensive lineman last year. This draft will be heavy in both for them."
Ryan Wilson, CBSSports.com
"At 6 feet 3, 330 pounds, Ford is a monster. But don't be fooled by his size; he's incredibly nimble. He has the lower-body athleticism and the upper-body strength to match up with all types of pass rushers. Ford is also versatile. He excelled at right tackle for Oklahoma last season but he began his career at right guard and could play either position in the NFL. The right side of the Dolphins' line needs a lot of work and Ford would be a great place to start."
R.J. White, CBSSports.com
23. Projected trade with Texans. Dexter Lawrence, DT, Clemson
"The Dolphins should basically be best player available with this pick considering all their needs, and here that's the massive Lawrence, who should be a huge boost to the rush defense while possessing the ability to create some pressure from the interior as well."
Chris Trapasso, CBSSports.com
17. Projected trade with Giants. Andre Dillard, T, Washington State
"Yes, the Dolphins just picked up the fifth-year option on 2016 first-round Laremy Tunsil. But that doesn't mean he'll be around past 2020. They simply can't pass on Dillard to protect their eventual franchise QB."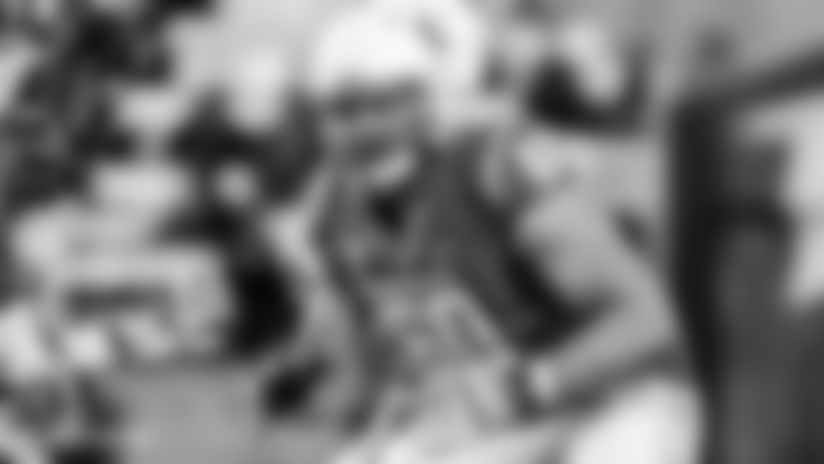 Charlie Campbell, Walterfootball.com
Montez Sweat, Edge, Mississippi State
"Miami could use an edge rusher to replace Cameron Wake. Even if Charles Harris starts to turn around after his disappointing start, the Dolphins need an edge rusher to go across from him. Sweat has a fast first-step with functional strength and some natural feel as a pass-rusher. He has just two years of playing time, so he has upside to develop. That could be seen at the Senior Bowl, where he dominated against good competition. Sweat is a long, fast edge rusher who would be a great fit as an outside linebacker in a 3-4 defense or could play end in a 4-3."
Walter Cherepinsky, Walterfootball.com
Christian Wilkins, DT, Clemson
"The Dolphins have so many holes and not enough resources to fill them. They have just five draft picks in the 2019 NFL Draft, excluding the seventh round, so I imagine that they'll attempt to trade down. If they make a move, Christian Wilkins is someone they could target in five or six selections. They sorely missed Ndamukong Suh, so Wilkins could be obtained as a replacement. Wilkins has superior speed and athleticism as an interior disruptor. He was unstoppable in the national championship."
Mike Tanier, Bleacher Report
Dwayne Haskins, QB, Ohio State
"The Dolphins have the option of sitting back and letting Ryan Fitzpatrick start for a year while they build elsewhere. But that's an option few teams are eager to pursue since it gets coaches and general managers fired. Dolphins GM Chris Grier and new head coach Brian Flores are old-school, and they'll make an old-school decision: Haskins is a big, sturdy, major-program quarterback with a strong arm and a high-character reputation."
Andre Dillard, T, Washington State
"Easily neutralizes pass rushers with light feet, impressive balance, and top-tier mirroring skills."
Scott Wright, DraftCountdown.com
Rashan Gary, DL, Michigan
"Gary is a jumbo athlete and freakish physical specimen but has yet to consistently translate that eye-popping combination of size and speed into on-field production. All of the pieces are there for Gary to eventually develop into a dominant, scheme diverse force in the front seven, he just hasn't put them all together yet. Gary coming off the board this early would be based largely on potential, but the upside is a Richard Seymour-type of performer."
Andre Dillard, T, Washington State
"Although he's highly regarded for his pass blocking, Dillard is still about a year away from being a quality NFL starter at left tackle."
Luke Easterling, Draft Wire
Christian Wilkins, DT, Clemson
"This pick needs to be a trench player, so it's about finding which side of the ball has the best value. Florida offensive tackle Jawaan Taylor could be a strong candidate here, but Wilkins is the kind of rare athlete and disruptive interior playmaker that might just be too hard to pass up. His versatility, athleticism and leadership make him one of this year's most complete prospects."
Andre Dillard, T, Washington State
"The Dolphins lost Ja'Wuan James in free agency and need a bookend for Laremy Tunsil in front of Ryan Fitzpatrick and Kenyan Drake. Dillard backed up a big week of Senior Bowl practices with an impressive Combine performance. His athleticism was on full display to prove that, at 6-5, 315 pounds, he is the smoothest pass protector in this class."
Montez Sweat, Edge, Mississippi State
"Signing Ryan Fitzpatrick solves the Dolphins' need for a stopgap QB. Unless they trade up they likely miss out on Kyler Murray, Dwayne Haskins or Drew Lock. Interior line, receiver and edge rusher are the remaining offensive needs. Sweat pushed himself into top 5-10 consideration after monster performances at the Senior Bowl and NFL Combine, but concerns over an enlarged heart leave his draft status unclear. The 6-foot-6 pass rusher ranked among the nation's leaders with 11.5 sacks."
Todd McShay/Mel Kiper Jr., ESPN
McShay pick: Drew Lock, QB, Missouri
"Lock falls right into Miami's lap. His four seasons of experience, ability to make off-schedule throws with ease and above-average mobility would be welcomed by new offensive coordinator Chad O'Shea."
Brian Burns, Edge, Florida State
"During his time at Florida State, Brian Burns established himself as one of the premier pass rushers in college football, and likely could have been a first round pick last year. He is a guy who is going to get double-digit sacks consistently at the NFL level, and could jump right in and replace the production lost by losing Cameron Wake. The Dolphins have a first-time head coach at the wheel in 2019, but it is an incredibly gifted defensive mind in Brian Flores, who most recently called the plays for the New England Patriots defense. This is a franchise that should improve immensely over the next few years, and the hope is that they got the right guy in Flores."
Rashan Gary, DL, Michigan
"The Dolphins lack disruptors up front. Maybe Brian Flores sees Gary in a Trey Flowers role. And outside to inside player."