RISE officials are looking for their ideals and principles to reach as many children and teenagers as possible, and to that end they conducted a workshop at Hard Rock Stadium on Monday.
The RISE Coaches Clinic was a half-day train-the-trainer workshop for about 50 South Florida coaches, sports administrators and youth program managers to teach them how to facilitate the RISE High School Leadership Program. They will lead the program at their school or organization this fall.
"We as coaches, especially high school coaches, understand that it's not just about wins and losses, especially at the high school level. It's about preparing these kids for life," said Micah Kurtz, director of strength and conditioning at Windemere Preparatory School. "And the impact that you can have is tremendous. So, being able to use this curriculum to … teach them the importance of equality … and the issues that their classmates are facing and being able to identify with those issues and relate to those issues is extremely important."
Founded in 2015 by Miami Dolphins owner Stephen M. Ross, the Ross Initiative in Sports for Equality (RISE) is a nonprofit organization dedicated to harnessing the unifying power of sports to improve race relations and drive social progress.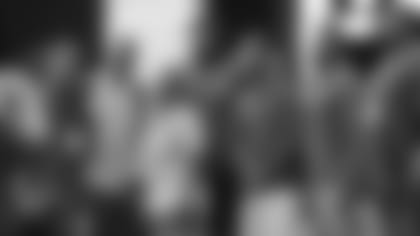 The clinic Monday included a welcome/introduction from RISE, training on four modules from the RISE curriculum, boxed lunches and a panel discussion. Attendees also had an option to take a tour after the panel discussion.
The RISE High School Leadership Program began in January 2016.
"The dialogue was one of the most important things the RISE High School Leadership Program brought to (the) teams," said Brandon Graham, head coach of the boys' tackle football team and the girls flag football team at Hollywood Hills High School. "We were the first school that had a female quarterback throw a touchdown this year. And we were fortunate to be doing RISE at the same time. So, we were going through some things, where a female was playing on a football team, which has never happened before, and we had some different lessons and we had some different things to kind of help with that during the season where she spoke and the players spoke. If we ever had an issue, we kind of knew where to go … I'm very grateful to RISE for allowing us to do these lessons."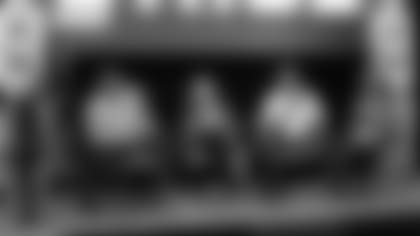 The panel discussion was designed to highlight the value of coaches in a young person's life and their role in creating an inclusive environment where people from all backgrounds are able to thrive.
The panel moderator was Kim Miller, RISE vice president, leadership & education programs, and the panelists were Jason Jenkins, Miami Dolphins senior vice president, communications and community affairs; Mary Ellen (Bingham) Kelly, founder, Fuel Forward, and former Miami Dolphins sports registered dietician; Nat Moore, former Dolphins player and senior vice president, special projects, alumni relations and advisor to CEO; and Twan Russell, former Dolphins player and youth programs ambassador.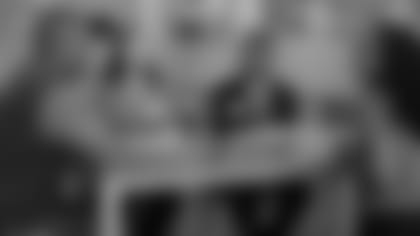 "They came together to really talk about what is the role of coaches," Miller said. "How can coaches help to support the development of their student-athletes, not just on the field but as people. So, we talked about what are some of the strong qualities of a coach. How do coaches help to support creating an environment that values diversity and inclusion. And really their role in helping to shape society through the lens of elevating our young people today."
Clinic participants also received two tickets to a Miami Dolphins game and a Dolphins notebook, as well as a RISE tote bag and Sideline Racism T-shirt and bracelet. They also were eligible to win a Miami Dolphins game package.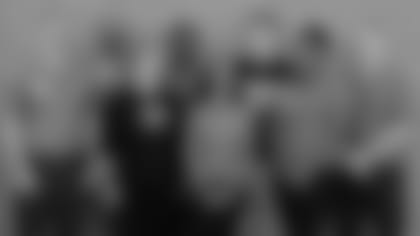 RISE COO Erin Casey Pellegrino said the Coaches Clinic at Hard Rock Stadium was exciting because it was the first time RISE had open registration for a clinic and because RISE was debuting its online curriculum for coaches to complete the second half of their training.
Said Pellegrino: "We saw coaches from all over Florida express interest with people driving from as far as Jacksonville and Orlando to meet with us today and learn not only from RISE but also the pros at the Dolphins about how we can use sports to improve race relations and drive social change."