Nate Medrano - Director, Membership Service
Grandpa Chan's Cantonese Char Siu BBQ Pork
Ingredients
2-3 lb. Pork butt
¼ Brown or White sugar
¼ cup of hoisin sauce
1 tsp. Chinese five spice powder
1 Garlic Clove, minced
1/8 tsp. rep food color
How To Prepare
Preheat oven to 400 degrees
Marinate meat in the hoisin, sesame oil, sugar, soy, red dye and garlic mixture for 4 or more hours in the refrigerator
Place meat on a rack on top of a foil-lined cookie sheet sprayed with cooking spray.
Bake 20-25 min, or until pork is cooked to an internal temp of 145 degrees
Cut diagonally into thick slices to serve.
Hiro Ueno - Digital Asset Manager
Chahan チャーハン or Yakimeshi 焼飯 (both names mean the same dish): Japanese Fried Rice
Ingredients (Feeds 2)
1 ½ Cups of White Rice
1-2 Eggs
2-4 Green Onions
5 Slices of Bacon
½ a carrot
1 ½ Tbsp of Soy Sauce
1 Tbsp of Minced Garlic or equivalent cloves
Olive Oil or Sesame Oil
Salt
Pepper
How to Prepare
Chop the green onions, bacon, and carrots into small cubes/pieces then set aside
Fry your diced bacon pieces to a little undercooked then set aside
Scramble your eggs and use the left over bacon oil to cook them then set aside
Throw in your rice over medium heat
Mix in carrots, bacon, green onions, and egg along with soy sauce
Cook over medium heat and generously mix until color becomes even on rice
Finish in olive/sesame oil, salt, pepper and additional soy sauce to taste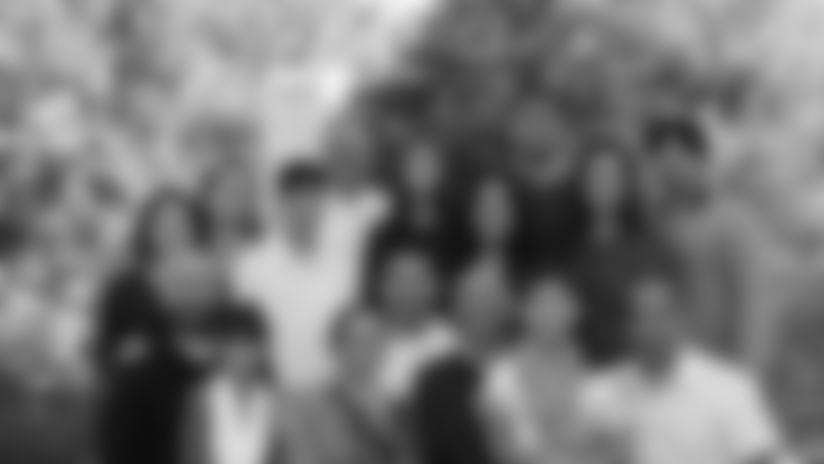 Simran Dave - Social Media Coordinator
Paneer Tikka
Ingredients
For the Paneer Tikka
400 grams Paneer cut into 1 inch cubes (Cottage Cheese)
1 Onion cut into 1 inch cubes (medium sized)
1 Capsicum deseeded and cut into 1 inch cubes
1 Tomato deseeded and cut into cubes (optional)
Chopped Coriander or Cilantro Lime juice for topping
For the Marinade
1/4 cup Besan chickpea flour
3 tablespoons Mustard Oil
1/2 tablespoon Ginger Garlic Paste
1/2 cup Hung Curd or Greek Yogurt
2 teaspoons Kashmiri Red Chilli Powder or Paprika
1 tablespoon Coriander Powder
1 teaspoon Chaat Masala Powder available at Asian/Indian stores
1/2 teaspoon Garam Masala Powder
1 teaspoon kasuri methi crushed
Salt to taste
How To Prepare
Roast the besan on a low flame for 2-3 minutes till it starts smelling nutty and turns a very light golden brown. Mix all the ingredients under marinade into a bowl and add paneer to it. Toss the paneer in the marinade till the cubes are coated well.
To add that distinct smoky tandoori flavour, heat a piece of lump coal till red hot. Place it in a steel bowl and place the bowl over the paneer. Add a teaspoon of oil to the coal. As soon as you start seeing smoke, cover the paneer. After five minutes of smoking, remove the coal, and marinate the paneer for half an hour or up to two hours.
Pre-heat oven to 220 C/ 430 F 10 minutes before ready to cook. Place a cooling rack over a roasting pan and set aside.
Skewer paneer cubes alternating with onions, capsicum and tomato (if using). This should make about 3-4 skewers.
Place the skewers on the cooling rack and bake for 15 minutes, turning once half way. After 15 minutes, switch on the broiler (or only the upper element of the oven) and broil for 2-3 minutes till the paneer has a slight char on the surface.
Carefully remove the roasting pan with the skewers out of the oven (the paneer tends to become really soft so be careful) and place the skewers on your serving platter. Top with chopped coriander and squeeze lime juice on them. Serve immediately with sliced onions.
Naohisa Inoue - Associate Athletic Trainer
Toshikosi Soba
Ingredients
Noodle soup:
1.5L bonito or kombu kelp dashi stock
200ml soy sauce
100ml mirin
1 tbsp sugar
300ml tsuyu (optional)
Noodles:
200g soba buckwheat noodles
100g spring onions
20g tempura flakes
How To Prepare
In a large pan, make your dashi stock. Next, add the mirin and simmer gently for a few minutes. Now add the sugar and let it dissolve before adding the soy sauce. This makes the soup for your soba noodles.
In separate pan bring 1l of water to the boil. Add the soba, stir them slightly to make sure they're all spread out around the pot. Reduce the heat to a simmer and cook for around 8 minutes. Cooking times may vary depending on your noodles, so check the instructions on the packet.
Drain the noodles and rinse them in cold water, gently rubbing the noodles to remove any excess starch on the surface. Next, thinly slice the spring onions and any other garnishes.
Gently re-heat the stock and pour into bowls, then add the noodles and garnish with your spring onions and tempura flakes.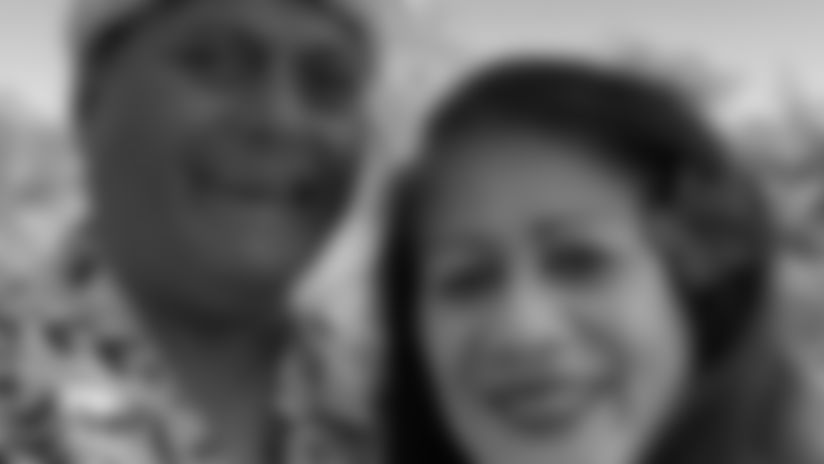 Tama Leao - Polynesian Cultural Association
Samoan Sapasui
Ingredients (Feeds 2)
1 Can of Corned Beef
2 Packages of Beam Vermicelli Noodles
(Long Rice Noodles)
1 Head of Cabbage 
1 Yellow Onion
3 Cloves of Garlic 
1 Small Ginger
1/2 Cup of Soy Sauce
How to Prepare
Cook the noodles in water and when they become soft cut the noodles in half. Cook the noodles until they are soft and tender. 
Dice the onions, garlic, ginger, and cabbage.
In a pan on medium heat, add a table spoon of oil and cook the chopped ingredients.
Add Corned Beef and cook for 2-3 minutes.
Add Soy Sauce and let simmer for 3 more minutes. Serve.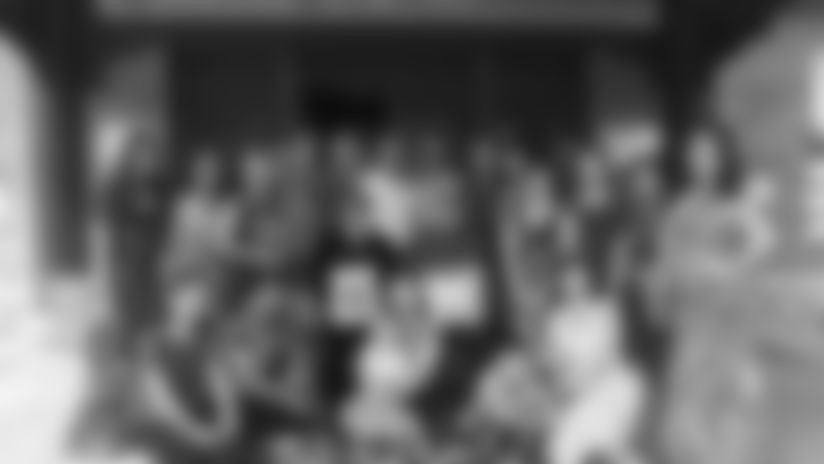 Frances Wang - CBS Miami - WFOR
Ginger Scallion Crab
Ingredients
Crab
Ginger
Scallion
Cornstarch
Cooking Oil
For Sauce:
1 TB Oyster Sauce
2 Dashes White Pepper Powder
1/8 Tsp Sesame Oil
1/2 Tsp Sugar
1/8 Tsp Fish Sauce
3/4 Tsp Corn Starch
6 TB Water
How To Prepare
Mix sauce ingredients 
Clean crab, cut into pieces
Dry crab, lightly coat crab with corn flour 
Heat wok or pan, add cooking oil
When oil is hot, drop crab pieces and deep fry
When crab is done (they'll turn red), strain oil and set aside
Heat up wok or pan again with oil, add ginger & fry until aromatic
Put crab pieces back in and quickly stir a few times 
Add sauce and chopped scallions
Toss until everything's well coated… serve immediately!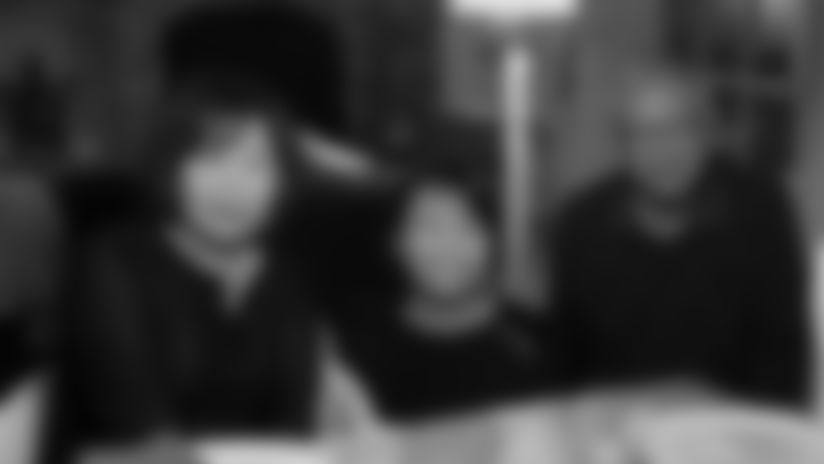 Amy E - Baptist Health
Mom's "Kitchen Sink" Miso Soup
Prep time: 5-10 minutes
Total time: 15-20 minutes
Makes: Approximately 4 - 1 cup servings
Ingredients
4 cups of dashi or water
1 cup peeled potatoes cut into 1" cubes
1/2 cup carrots, sliced
1 cup spinach or a similar green
1/2 cup shitake or other mushrooms, sliced
1/2 white onion, sliced
1/2 package of firm tofu cut into 1" cubes
2 tablespoons white miso paste (add more as needed)
How To Prepare
In a medium pot, add dashi, potatoes, and carrots. Bring to a boil and then reduce heat to a simmer for about 5 to 8 minutes or until the vegetables are starting to soften.
Keep at a simmer and add in spinach, onions and tofu. Continue to simmer or until vegetables are cooked.
Turn off heat and stir in miso paste. Miso can easily burn, so make sure the water is not boiling when adding it in. Add paste until it is flavored to your liking.
Serve in a bowl as a side or make it a main dish with some white rice.
You can also add in the crunchy leftover bits after making tempura. Throw a tablespoon or two of it into the soup for added flavor.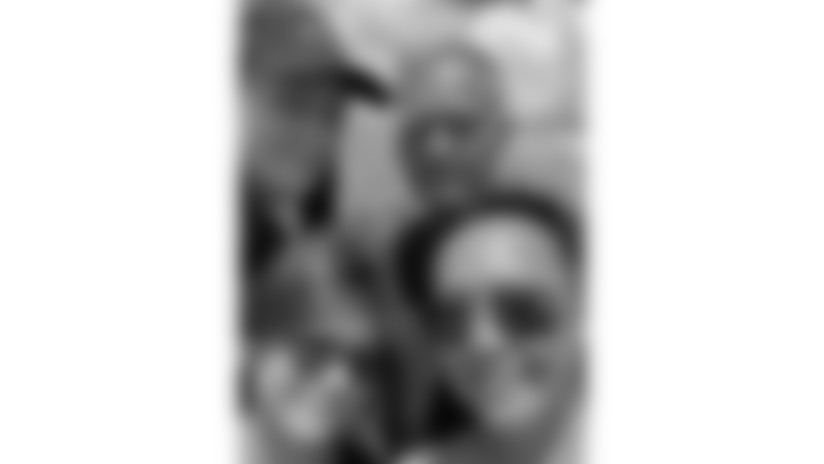 Thi Squire - Football Unites presented by Baptist Health partner, Grow2Heal
Garden Rolls with Peanut Dipping Sauce
Ingredients
For the Garden Rolls:
8 sheets rice paper
1 cup cooked rice noodle
1 cup cucumber cut into match sticks
2 cups assorted Asian herbs such as mint, cilantro, Thai basil
1/2 lb steamed shrimp
1/2 lb protein of choice such as grilled/roasted pork, chicken, beef, or tofu
For the Peanut Dipping Sauce:
1/4 cup peanut butter
1/4 cup hoisin sauce
1/4 cup (or more) water
1 tsp sriracha sauce (optional)
How To Prepare
Quickly moisten rice paper sheet, place small amount of noodles (no more than 1/4 cup) on lower portion of rice sheet.
Then layer shrimp, protein, lettuce, herbs, cucumber on top. Now roll it all up, folding up from the bottom then both sides inward - like a burrito.
For sauce: Place all ingredients into a small pot and stir while heating until all is blended. More or less water may be needed depending on how thick you like the sauce.
Enjoy with peanut dipping sauce.