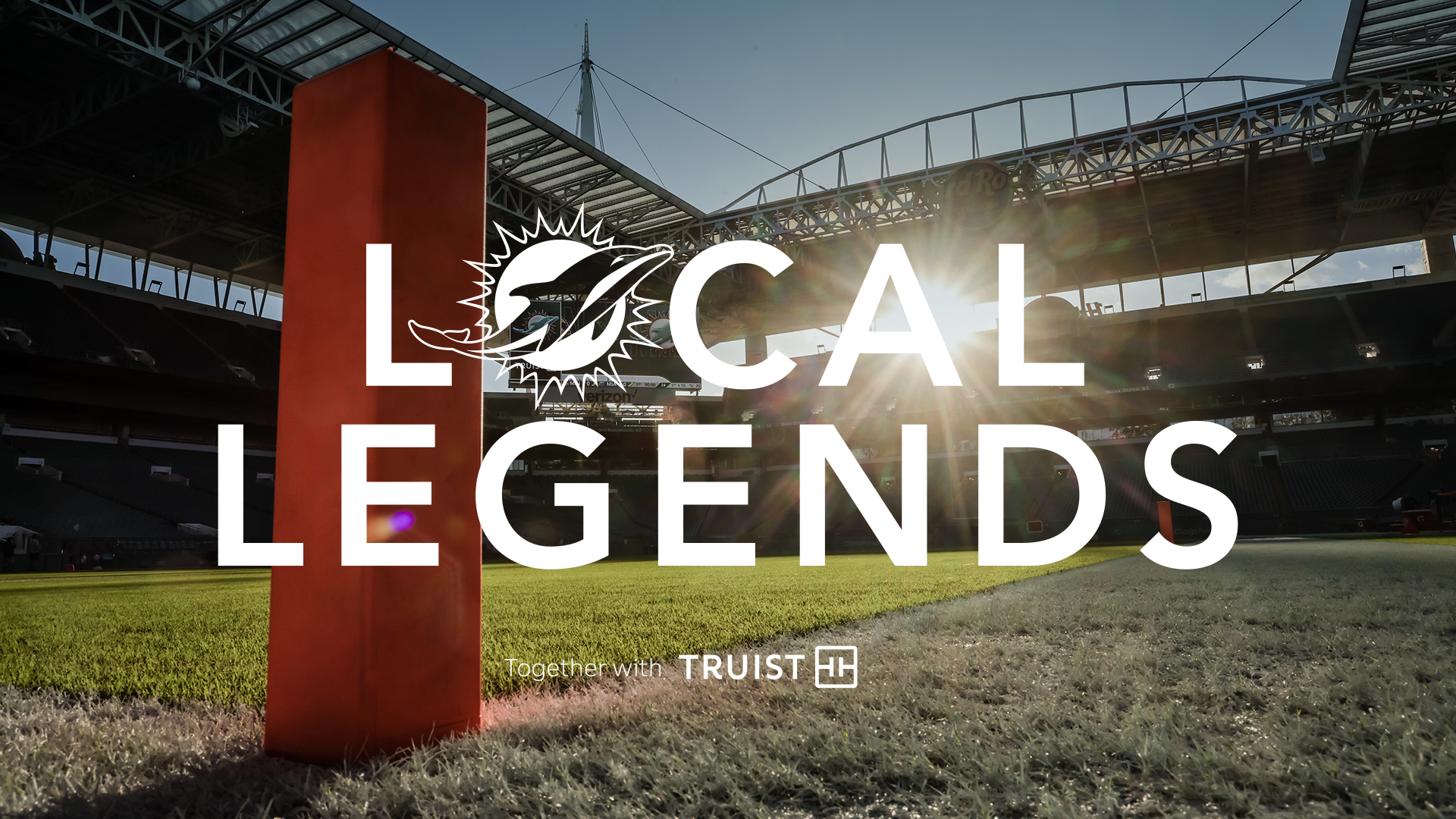 LOCAL LEGENDS Together With Truist
During the 2023 Season, the Miami Dolphins and Truist are partnering to celebrate our South Florida Local Legends. These first responders, teachers, coaches, neighbors, and beyond make our communities a better place through simple, yet heroic, actions. They impact our lives in unexpected and life-changing ways, and we want to recognize the way they care for those around them.
Each Local Legend will be brought onto the field during a Miami Dolphins home game to highlight their accomplishments and positive impacts on the community. If you know a Local Legend you'd like to celebrate, please take the time to tell us their story using the form below.
Truist is proud to care for those who care. Because when you start with care, you get a different kind of bank.