With the 2018 NFL draft now nine days away, dolphins.com wraps up its series of draft previews with the safety position.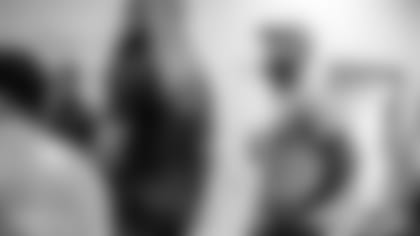 The Dolphins made big moves at this position last year when they signed Reshad Jones and T.J. McDonald to contract extensions. McDonald started the final eight games in 2017 after serving a league suspension, while Jones started all 16 games on his way to his second Pro Bowl appearance in three seasons.
The Dolphins re-signed this offseason special teams standout Walt Aikens, who is listed as both a cornerback and safety on the roster, but Michael Thomas left for the New York Giants via free agency and Nate Allen remains a free agent. The other safeties on the roster are Maurice Smith and Trae Elston, who was claimed off waivers from the Buffalo Bills the day before the 2017 season finale.
THE TOP PROSPECTS AT THE POSITION
Minkah Fitzpatrick, 6-0, 201, Alabama — A five-star recruit out of New Jersey, Fitzpatrick started three years at Alabama and was a two-time first-team AP All-America selection in both 2016 and 2017, adding the Jim Thorpe (best defensive back) and Chuck Bednarik (best defensive player) awards last season. Fitzpatrick, who is versatile enough that he could line up just about anywhere in the secondary, had eight tackles for loss and one interception in 2017 after recording six picks in 2016.
Derwin James, 6-2, 211, Florida State — Like Fitzpatrick, James offers a lot of versatility, having lined up at safety, linebacker and cornerback during his time at FSU. After being limited to two games in 2016 because of a knee injury, James rebounded last season to earn first-team All-ACC recognition. James had 4.5 sacks as a freshman in 2015, then recorded 5.5 tackles for loss and two interceptions last season.
Ronnie Harrison, 6-2, 214, Alabama — Harrison, who lined up at quarterback as a two-way player in high school, started the past two seasons in Alabama's star-studded secondary and earned second-team All-SEC honors in 2017. He has drawn comparisons to the player he replaced at strong safety for the Crimson Tide, former New York Giants first-round pick Landon Collins. Harrison had 74 tackles and three interceptions in 2017.
Justin Reid, 6-1, 196, Stanford — Reid's father ran track at LSU and his older brother Eric played football at LSU before spending the past five years with the 49ers, but Justin decided to go to Stanford, where he started the last two seasons. Reid earned second-team AP All-America recognition in 2017 after finishing with 94 tackles and five interceptions.
Marcus Allen, 6-1, 206, Penn State — Allen isn't related to the Hall of Fame running back of the same name, but he is the godson of Hall of Famer Curtis Martin. Allen was a four-year starter as an in-the-box safety at Penn State and he earned first-team All-Big Ten honors from league coaches in 2017 after finishing with 71 tackles with one interception and two forced fumbles.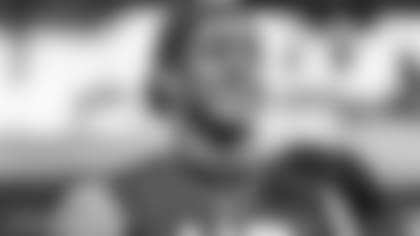 Terrell Edmunds, Virginia Tech — The son of former Dolphins Pro Bowl tight end Ferrell Edmunds and the brother of top prospect Tremaine Edmunds, Terrell earned third-team All-ACC honors in 2017 after finishing with 59 tackles and two interceptions in 10 starts.
Kyzir White, West Virginia — The younger brother of former Bears first-round pick Kevin White, Kyzir earned second-team All-Big 12 honors from the league coaches after leading the Mountaineers with 81 tackles and tying for the team lead with three interceptions.
Jordan Whitehead, Pittsburgh — Whitehead, who was tutored at Pitt by new Dolphins assistant defensive backs coach Renaldo Hill, lined up at cornerback and safety in college and even got snaps on offense.