1) Baker Mayfield Has Landed - After handling a family matter, quarterback Baker Mayfield landed in Mobile, AL and immediately drove to Ladd-Pebbles Stadium and participated in practice for the North squad. Mayfield went through all of the individual drills and also took snaps in the team drills. He will go through all the prodding and pulling to get his measurements Tuesday evening. Wednesday and Thursday should be a better evaluation of him under center and running a pro system.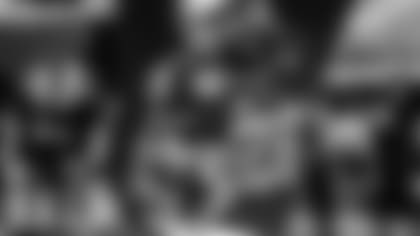 2) South Squad Talent - Obviously there's tons of talent on both rosters, but here are a few players that caught my attention in day one for the South team. Two teammates from Oklahoma State jumped out in the first day of practice. Wide receivers James Washington and Marcell Ateman have a skill set that would fit in the NFL and on the Miami Dolphins roster. Washington was the Biletnikoff Award winner last season and a first team All-American. He can play inside or outside and would be a complement to the Miami roster. His wing-span is enormous, just like former teammate Ateman. At 6'4", he can play the football in the air and stretch the field vertically. Others that caught my attention were UCF linebacker Shaquem Griffin has speed to cover and can rush the passer. Another guy that can cover lots of ground is Darius Leonard from South Carolina State. Lastly, offensive guard Isaiah Wynn from Georgia and center Bradley Bozeman had excellent individual periods and practices.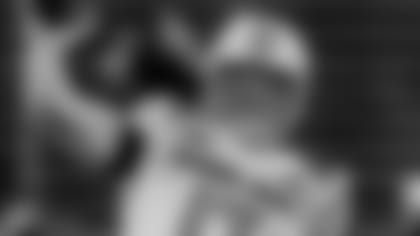 3) The North has the quarterback position covered with Mayfield and Wyoming single caller Josh Allen. The 6'5" Allen was knocking down wide outs who weren't accustomed to the velocity of his passes. He started to calm down and relax as the workout progressed. Both players just might be around at number 11 if the Dolphins stay firm at their draft position. Others that caught my attention from the North team were wide out DaeSean Hamilton from Penn State and Braxton Berrios from Miami. Hamilton has excellent skills at the line of scrimmage and can create space and Berrios is tough and dependable. Both have qualities that transfer to the next level.