The little guy has some big plans.
Jakeem Grant has long viewed himself as more than just a kick returner and always felt with his speed and moves, there was a place for him in this offense.
Late last season, he finally got the chance to prove it, putting his personal signature on games against the Patriots and Chiefs.
"A couple of games I'll never forget," he says.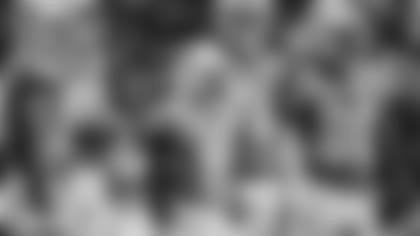 Last Friday night, he continued to prove it, with four catches against Carolina. It's interesting how much room he was given by the Panthers' cornerbacks. On some plays, they were lined up seven or eight yards deep.
"That's called respect," Grant says. "Some of those guys are terrified of getting beaten deep. Doesn't bother me. Sooner or later I'll get them."
Like in those two games last season. First it was Dec. 11th against New England when Grant pulled in a 25-yard touchdown pass from Jay Cutler, the first receiving score of his career. Then two weeks later he bettered that against Kansas City, catching 4 passes for a career-high 107 yards, including a now-you-see-him, now-you-don't 65-yard touchdown catch.
"Knowing I could make those plays meant everything to me," Grant says. "My confidence was always high, but it was never higher than it was after those games."
And now he returns for his third season, intent on building off those late season moments, determined to keep the foot on the gas, never slowing down, always looking straight ahead, having to prove himself every scorching day. That's what Jakeem Grant's summer is about.
See, the Dolphins have brought in quite a few new players on offense. But Grant would like you to know that he has plans on being an important part of this passing attack as well. He remembers the player he was as a rookie three summers ago, how he thought he knew it all and, in truth, he knew very little. But this year's version is much more sure of himself, much more at ease in his role and his assignments.
It is so easy to lose track of someone standing 5-foot-6. Jakeem Grant wants to make sure you don't.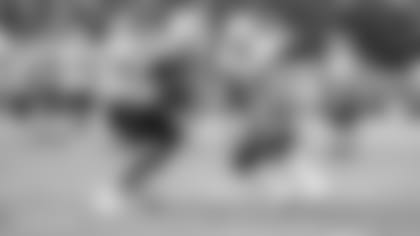 "The biggest difference in me is the confidence," he says. "Just knowing everything, every position on the field and knowing exactly what everybody is doing from the running backs to the receivers to the tight ends. If I know what everybody is doing, I know my role and I know exactly where I've got to be at the right time.
"The confidence level wasn't always there and now this year the confidence is through the roof and I'm just ready to go out there and make plays."
As far-fetched as it may seem for someone this fast, the game has slowed down for Jakeem Grant. He sees what the defense is giving him. He understands where he needs to go. He waits for the right moment, the right indicator, before turning on that world-class speed.
On this day on the practice field, Grant catches a quick slant over the middle. The safety and cornerback have the correct angle to make the tackle. But they don't have Grant's speed. They watched almost helplessly as he beat their angle with a burst of quickness.
"You always have to respect his speed," said safety Reshad Jones.
Grant often thinks back to last season and those games against the Patriots and Chiefs, replaying the touchdown catches in his mind, how he stayed true to his assignments and remained patient as things unfolded. "When you try to rush, you end up messing up," he says. "So the biggest thing was to let the play come to you."
There is a package of plays in Adam Gase's playbook designed specifically for Grant. Get him on the outside. Line him up against man-to-man coverage. Let him run in the open field where's tough to stay with. "You can see guys being a little careful on how to play him," Gase said.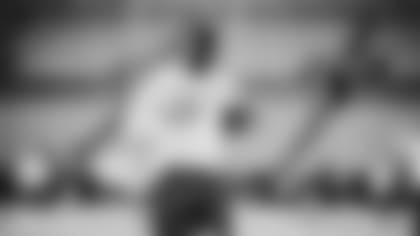 While Grant is determined to be an offensive threat, he's well aware of his value to the team in returning punts and kickoffs. Two seasons ago against Tennessee, he took a punt 74 yards for a touchdown. He's been one tackle away from doing it again on both punts and kickoffs.
"I feel another one coming," he says.
Grant is a treat to be around. Always smiling. Sometimes joking. Often using himself and his height as a punch line. "You know how I can grow?" he asks. "Six extra pairs of socks. My goal when the season starts is to be 5-foot-8."
Everybody chuckles. A few minutes later, in a moment of candor, he simply says: "It's not how tall you are; it's how badly you want it."
And Jakeem Grant wants it in the worst way. Regardless of where he goes from here, or how fast he gets there, there should be no doubt about that.