Who set the bar at your position?
There were a lot of great defensive ends in the history of the NFL. I loved them all. But for me, I would say it's a tie between Reggie White and Bruce Smith. Those two guys played the game the way it was supposed to be played. Tough nosed, hard and relentless. They always made an impression when they place that hand on the ground.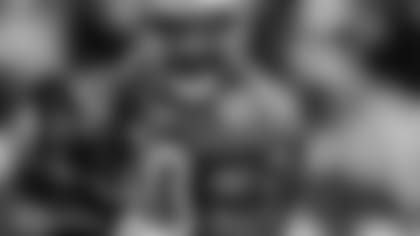 What player did you admire growing up?
I admired Jerry Rice. His work ethic was legendary. He was always clean and put together. I always wanted to have my uniform clean and sharp like Rice. Funny thing was, I was a defensive lineman so I could never look as smooth as him. But he gave me that "look good play good mentally."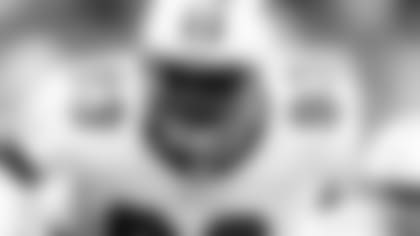 What would have you have done if it wasn't for football?
I wanted to go to law school, but thankfully my career in the NFL lasted 11 years. I can't imagine having to do all the reading and writing that it would take to earn a law degree. After I retired, I went back to school and earned my MBA from George Washington University and that wasn't easy. So, I'm glad the NFL panned out. It's given me the opportunity to give back and start the Goal Power Foundation to expose students to different careers and education. Recently, we treated 100 New York City high school students to a screening of Black Panther at the AMC Loews Theatre.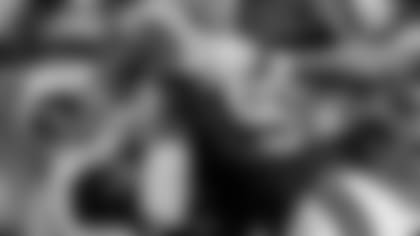 What was the most memorable moment of your career?
I would have to say playing in Super Bowl XLI with the Bears in Miami. After leaving the Dolphins, I never left the city as my home. So, when I made it all the way to the Super Bowl and the game was played in Miami, things felt like a fairy tale. We even had the home locker room, which meant I was right back to the place that started it all.
Who was the toughest player you faced?
The toughest player I faced had to be Larry Allen of the Dallas Cowboys. He had to be the strongest human being I've ever seen in my life. He played guard, so I didn't have to face him a lot, but I remember one time. He was so strong that he held me chest-to-chest for the whole play. There was nothing I could do to break free. Finally, the play was over and he let go. If the refs had not blown the whistle he would probably still be holding me till this day.