1. Who was the toughest player you ever coached?
It probably would be (former Dolphins tight end) Hunter Goodwin. He was tough, he always gave you 100 percent, he never missed any time, and was a great practice player. You could always count on him.
2. What is the best coaching advice you ever got?
Ray Peters, the former coach and athletic director for the Little Rock public schools and who coached me in high school there, used to say, "It's better to have 'em coming after you than feeling sorry for you." If you're winning and they're coming after you, that's better than if you're losing and they're feeling sorry for you.
3. What is the most memorable game you coached in?
The 1984 Gator Bowl — Oklahoma State 21, South Carolina 14. It was a Top Ten matchup in the game and it was my first year as Oklahoma State head coach. When we won it, we became the first Oklahoma State team to win 10 games, and I wound up winning the Big 8 Coach of the Year Award.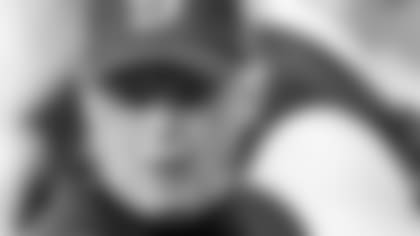 4. What made you want to become a coach?
The guys who coached when I was in junior high and high school were bigger-than-life heroes and I wanted to be like them. They were highly regarded, you were a little bit afraid of them, they had a great impact on young people's lives, and they had solid reputations in the community.
5. What was the most enjoyable part of coaching?
Winning. But besides that, it's relationships you develop with players, coaches, and people in your organization.