As he prepares for his third NFL season, **Charles Harris** is facing the challenge of learning a new defensive system and a different position.
The 2017 first-round pick has welcomed the opportunity to expand his horizons.
"It's been cool," he said after an OTA practice Wednesday. "Anytime a player can expand their football IQ and learn different things, it's always exciting. It makes you appreciate the game a lot more, the little intricacies of it."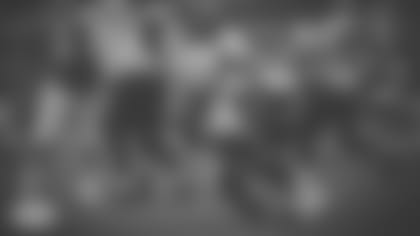 Harris is expected to line up as an edge rusher in a new defense that is expected to feature a lot of different looks.
Head Coach Brian Flores had a lot of praise for the work ethic Harris has shown this spring.
"He's working hard," Flores said. "He's doing everything we ask. I can't say enough good things about him."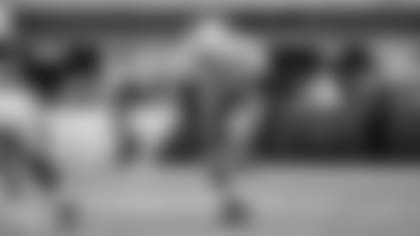 Harris has made it a point to go above and beyond at every turn, which came to light Wednesday when he was among a group of players working on pass-rush moves after practice.
"You've just got different techniques, different schemes, it's getting down to details," Harris said. "When you learn the intricacies of the game, it just wants to make you be better at it. You don't ever want to be in a situation where you just didn't do the little things right to get that sack or you didn't do the little things to get that break on the ball. You want to make sure you've got all the details down."