INDIANAPOLIS — Brian Flores appeared on "Good Morning Football" on NFL Network on Friday morning, with reporter Peter Schrager joking that meant he now had officially "made it."
Among other topics, Flores spoke about growing up in the Brownsville section of Brooklyn and walking back to his hotel after calling a defense that helped the New England Patriots hold the Los Angeles Rams to three points in Super Bowl LIII.
The conversation included Flores' thoughts on taking over as Dolphins head coach.
"We've tried to put together a good staff," Flores said. "There's already a lot of great people in the organization, starting with the owner, Steve Ross. (General Manager) Chris Grier has been incredible. I know that we're aligned as far as the things that are important to us.
"We want a tough, smart, physical team and we want good people in the building. And we have that already, and we're going to bring more good people in."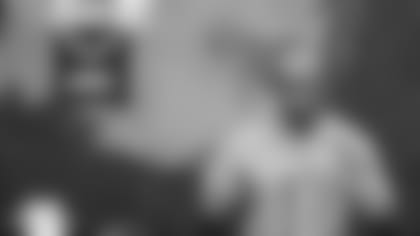 Flores used "discipline" as the one word he would use to describe Patriots Head Coach Bill Belichick before then being asked about the one word to describe himself.
"Humility," Flores said. "You've got to have a team full of humble individuals. I think we live in a world where it's all about the individual. When you step into our facility, it's all about the team. You need humility for that to happen. We want a group of people really from top to bottom who don't have egos, who'll put the team first. 
"Understanding that we live in a world where a lot of it is about me, me, me; when you step in the building, it's about we."