Brian Flores' coaching staff came into focus when the Dolphins announced 16 of his assistants for the 2019 season.
The group includes three holdovers from the previous Dolphins coaching staff, along with the addition of former Colts and Lions head coach Jim Caldwell and the return of wide receivers coach Karl Dorrell.
"Jim is an incredible human being, a man of faith and a great football coach," Flores said. "His experience as a head coach will be invaluable for me. Jim is a great teacher, highly organized and somebody that I have a lot of respect for."
Former New England Patriots wide receivers coach Chad O'Shea will be the offensive coordinator; former Green Bay Packers linebackers coach Patrick Graham will be the defensive coordinator; and former Buffalo Bills special teams coordinator Danny Crossman will come in the same capacity. Caldwell was hired as assistant head coach/quarterbacks.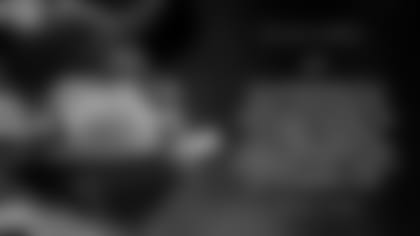 Also joining the staff: Pat Flaherty as offensive line coach; George Godsey as tight ends coach; Marion Hobby as defensive line coach; Rob Leonard as linebackers coach; Josh Boyer as defensive pass game/cornerbacks coach; Jerry Schuplinski as assistant quarterbacks coach; Matt Lombardi as defensive quality control coach; and Tiquan Underwood as offensive quality control coach.
The three coaches returning from last year are Eric Studesville (running backs), Tony Oden (safeties) and Josh Grizzard (quality control).
O'Shea spent the past 10 years as wide receivers coach of the New England Patriots. Prior to that, he spent three seasons (2003-05) as an assistant with the Kansas City Chiefs and three more (2006-08) with the Minnesota Vikings.
Under O'Shea's tutelage, Brandin Cooks became in 2017 the 11th player in Patriots history to reach 1,000 receiving yards in a season; Julian Edelman became in 2016 the sixth Patriots player with at least two 1,000-yard receiving seasons and became in 2013 the third player in team history to reach 100 catches in a season; and Wes Welker set a franchise record in 2011 with 1,569 receiving yards.
O'Shea's coaching career began in the college ranks with four years at the University of Houston and three years at Southern Mississippi. He played quarterback at Marshall in 1991-92 before finishing his playing career at Houston, where he was a team captain as a senior.
O'Shea's father was a longtime athletic trainer in the collegiate and NFL ranks, including time with the Baltimore Colts. O'Shea, 46, and his wife, Melissa, have two daughters (Claire and Grace) and a son (Mick).
"Chad is extremely smart, innovative and hard-working," Flores said. "He brings a lot of energy to practice and meetings. Chad has a great rapport with players. He has earned the trust of a lot of guys he has worked with from Randy Moss to Wes Welker to Julian Edelman. Chad has gotten the most out of his players from the 10 years I have been around him."
Graham joins the Dolphins after coaching in the NFL for 10 seasons, including spending 2018 as the run game coordinator/inside linebackers coach with the Green Bay Packers. Prior to his stint with Green Bay, Graham spent two seasons as defensive line coach with the New York Giants and seven with the New England Patriots in a variety of roles on defense.
In his first season with the Giants in 2016, Graham helped New York become the league's most improved defensive unit as the team allowed 158 fewer points and 1,290 fewer yards than it did in 2015. The Giants ranked No. 2 in the league in points allowed (17.8 per game), the best mark by the team since 2002 (17.4). In his five seasons as a position coach in New England (2011-15), he was part of a staff that helped the defense rank No. 1 in the NFL over that span in takeaways (150) and tied for No. 4 in sacks (214). 
Graham played on the defensive line at Yale and was a member of the team that shared the Ivy League title with Brown in 1999.
"Pat is a Yale guy," Flores said. "He's extremely bright. He is great with the fundamentals and has very strong leadership ability. I can't say enough good things about him. We worked together in New England and I know the type of passion he has and the way he works. We have a lot of the same core values and beliefs from a defensive standpoint."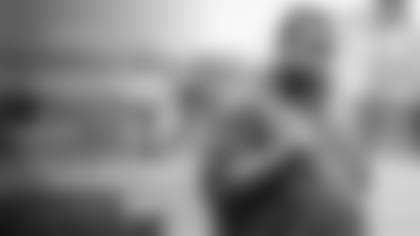 Caldwell brings 17 years of NFL coaching experience, including four seasons (2014-17) as head coach of the Lions and three seasons (2009-11) as head coach of the Colts.
In 2009, Caldwell became the fifth rookie head coach to guide his team to the Super Bowl after the Colts defeated the New York Jets in the AFC Championship Game. The Colts started 14-0 that season, giving Caldwell a share of the NFL record (with George Seifert) for most consecutive victories at the start of a coaching career.
Between his two stints as a head coach, Caldwell was quarterbacks coach and offensive coordinator for the Baltimore Ravens. During the 2012 season, Caldwell replaced former Dolphins head coach Cam Cameron as offensive coordinator for a Baltimore team that went on to defeat the San Francisco 49ers in Super Bowl XLI.
Before landing his first NFL coaching job with the Tampa Bay Buccaneers in 2001, Caldwell spent 24 seasons in the collegiate ranks. In the last eight, he was head coach at Wake Forest University after becoming the first African-American head football coach in the Atlantic Coast Conference.
Crossman joins the Dolphins after spending the last 12 years as a special teams coordinator with the Panthers, Lions and Bills. As a player, the former college defensive back was MVP of the inaugural World Bowl when he helped the London Monarchs to the title.
"Danny and I worked under Scott O'Brien and there is a lot of familiarity from technique, fundamentals and a vernacular standpoint," Flores said. "Danny is full of energy and extremely good with the fundamentals. I am excited to have him."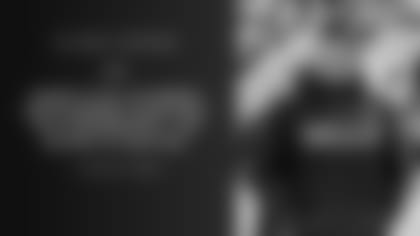 Dorrell previously served as the Dolphins' wide receivers coach from 2008-10 and was Miami's quarterbacks coach in 2011. He spent the past four seasons (2015-18) with the New York Jets as their wide receivers coach. During that span, the Jets had five different players record at least 50 receptions in an individual season.
Godsey has been an assistant with the Patriots, Texans and Lions, for whom he served last season as quarterbacks coach. He was offensive coordinator for the Texans in 2015-16.
Flaherty brings 19 years of NFL coaching experience, and he won Super Bowl titles in 2007 and 2011 with the New York Giants, for whom he was offensive line coach from 2004-15. He spent the past two seasons coaching the Jacksonville Jaguars offensive line.
Hobby, who played three seasons for New England as a defensive lineman from 1990-92, spent the past two seasons as Jacksonville Jaguars defensive line coach. He was co-defensive coordinator at Clemson when the Tigers won the national title in 2016 and he coached current Dolphins linebacker **Stephone Anthony** and cornerback **Cordrea Tankersley**.
Leonard, 32, spent the past six seasons as an assistant with the New York Giants after three years as a graduate assistant at North Carolina State.
Boyer joins the Dolphins after spending 13 years (2006-18) with New England, most recently as cornerbacks coach (2012-18). During his tenure, the Patriots won 12 division titles, six AFC championships and three Super Bowls (XLIX, LI and LIII). The team went 162-46 (.779) in the regular season during Boyer's tenure, the best record in the NFL during that span. In his 10 seasons (2009-18) as a position coach for the Patriots, he helped develop five different Pro Bowl selections and five different All-Pro honorees.
Schuplinski spent the past six seasons as an assistant with the Patriots, where he served last season as assistant QB coach. He played collegiately at John Carroll University, where two of his teammates were longtime NFL linebacker London Fletcher and Patriots offensive coordinator Josh McDaniels.
Lombardi spent the past two seasons (2017-18) at Baylor, where he served as an offensive quality control coach. In 2018, the Bears improved by six wins and won the Texas Bowl. Lombardi three years at Louisville as a special teams quality control coach (2014) and graduate assistant working with tight ends (2015-16), where he helped tight end Cole Hikutini lead the team with 50 receptions and earn second-team All-ACC honors as a senior in 2016.
Underwood began his coaching career in 2018 at Lafayette College as a wide receivers coach, where he helped Nick Pearson bounce back from injury to earn second-team all-conference honors. Underwood played five seasons in the NFL as a wide receiver with Jacksonville (2009-10), New England (2011) and Tampa Bay (2012-13) before playing three seasons (2015-17) in the Canadian Football League.
Oden and Studesville both are back for a second season.
In Oden's first season with the Dolphins, he helped cornerback Xavien Howard tie for the NFL lead with seven interceptions and earn his first career Pro Bowl selection. Oden has 15 years of NFL coaching experience, all with defensive backs. In four of his past six seasons, Oden's teams have ranked in the NFL's top five in interceptions (2013-14, 2017, 2018). He's played an instrumental part in six players earning eight Pro Bowl selections.
Studesville helped helped the Dolphins improve from 24th to ninth in the NFL with 4.68 yards per carry in 2018, his first season with the team. Studesville has 22 years of NFL coaching experience, including 18 at the running backs position. He has been on the coaching staffs of two conference championship teams (2013 and 2015) and won Super Bowl 50 with the Denver Broncos.
Grizzard returns to Miami for his third season with the Dolphins, having served as an offensive quality control coach in each of the past two seasons (2017-18).