Dolphins Head Coach Brian Flores was thoughtful and analytical in his hour-long session with the media at the owners meetings in Phoenix on Tuesday. He addressed all sorts of topics involving the team, the league and even one of his former players.
But while his tone never really changed, whether he was talking about running backs, potential rule changes or the retirement of New England Patriots tight end Rob Gronkowski, it was clear there was one issue that was brought up that bothered him.
It's the idea that the Dolphins won't do their best next season to win games and instead will look to concentrate on putting together a bad enough record to ensure a high draft position in 2020.
"I think the term 'tanking,' it's disrespectful to the game," Flores said. "I don't like that term. Football has done a lot for me. To disrespect the game and use that term, it stirs something inside of me, to put it nicely. Those are my feelings on it.
"I'm going to go into every game trying to win. That's always going to be my objective. I go into everything I do trying to win. I'm going to try to instill that in everybody I come across. There's no tanking. And you can write that over and over and over again."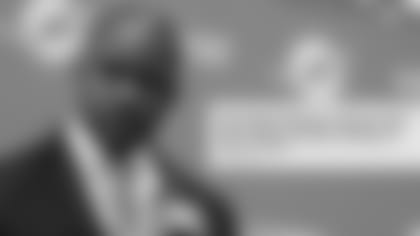 Flores said every decision the Dolphins have made and will make moving forward is with the best interests of the team in mind, both for the present and the future.
But building the franchise the right way and making decisions thinking about the long-term success does not mean trying to lose or not doing everything possible to win every Sunday.
That's why Flores says the question didn't sit well with him.
"Yeah, it struck a nerve," he said. "I think it will always strike a never because I think it's disrespectful to the game that I love. Quite honestly, I won't stand for it. That's where I'm at. We're going to leave it there. We're going to try to win every game."