New Dolphins assistant coach Eric Studesville was a biking regular during his eight years with the Denver Broncos, so he didn't hesitate to volunteer as soon as he found out about the Dolphins Cycling Challenge.
"Some people were in the office talking about a bike ride for the DCC and I enjoy cycling," Studesville said, "so I started just asking a couple of questions and next thing you know (they) had me hooked up for trying to get figure out how to get down here and which (route) I was going to ride in and how far and all those things."
As it turned out, Studesville decided to tackle the 52-mile route from Florida Atlantic University in Boca Raton to Hard Rock Stadium.
Except for having to have a flat tire taken care of at around the 9-mile mark, Studesville said the ride went off without a hitch.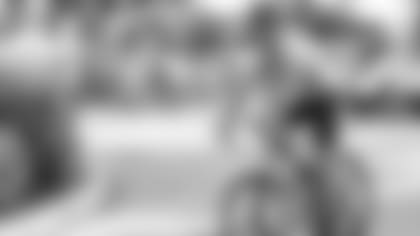 "I rode a lot in Colorado, so the chance to come down here and ride is a lot of fun," Studesville said. "I know I wasn't in very good shape to do this, but I'm glad I did it."
Dolphins Owner Stephen Ross, President/CEO Tom Garfinkel and Executive Vice President of Football Mike Tannenbaum took part in the DCC bike ride Saturday, as they traditionally do, but Studesville was the only member of the coaching staff to ride.
Studesville said he actually got interesting reactions when he told his new colleagues about his plans.
"They all think I'm crazy," Studesville said. "Everybody thinks I'm crazy when I say I'm getting on a bike because they look at me and I don't look like a cyclist. They think I'm nuts."
Studesville said he never participated in a charity bike ride during his time with the Broncos, though he did events for an organization involved with eye, organ and tissue donation.
The opportunity to bike while helping cancer research made this a perfect scenario for Studesville, who officially joined the Dolphins as run game coordinator/running backs coach Jan. 31.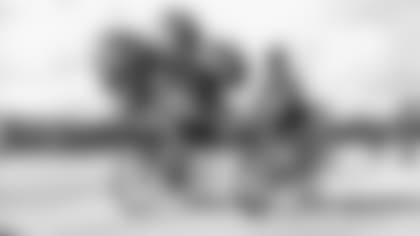 "I think it's worthy to come out and support efforts like this," Studesville said. "The amount of money that they've raised throughout this process, it's amazing the difference that you can make and to come out and support it and do something that you enjoy doing I think is a worthwhile investment of time."
Studesville said he would ride around 100 miles a week during the offseason while he was in Colorado, and he's hoping to be able to continue his hobby in South Florida.
"I love to ride," he said. "Colorado is a great place to ride, a lot of bike trails and things. I'll be looking for something like that down here too to continue because I enjoy it. I just don't know where to go. (I was) talking to some people as they were riding today, asking questions about bike clubs and where to ride, and all those things. They gave me some information, so it was fun. A lot of fun."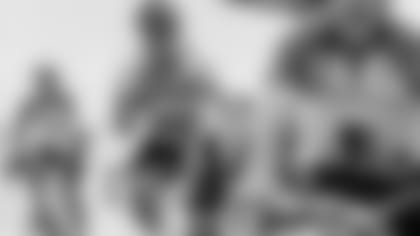 Given his love of biking, it's safe to assume that Studesville will be taking part in DCC IX next year, though he wasn't quite ready to make that commitment after his 52-mile ride Saturday.
"It's a good possibility," he said. "It's going to take me a day or two to recover from this one."