1) Defensive Energy - It's been very evident over five OTA practices that there's an effort to fly around and find the football on defense. Constant movement throughout the defense line and linebacker units has been the norm, and as a result, the defensive backs have been able to take advantage with multiple interceptions in today's workout. Tipped passes and players being in the correct areas in coverage resulted in four turnovers, led by safety Reshad Jones and second-year player Trae Elston. Other players getting there hands on the ball during the 7 on 7 portion of practice were linebacker Chase Allen and rookie cornerback Jalen Davis.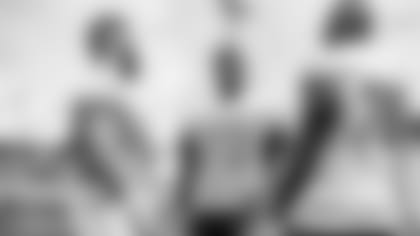 2) Cohesion Up Front - The offensive line has been a major topic of discussion over the last few seasons. It's been a pleasant surprise to see, at the start of OTA workouts, the same unit has lined up with the first group along the offensive line, and that should be a huge benefit in September. Veterans such as center Daniel Kilgore and left guard Josh Sitton bring vast experience to this group, and will help second-year starter Jesse Davis on the right side. I'm sure left tackle Laremy Tunsil will see a jump in his play at his position in year two and Ja'Wuan James needs to be a consistent force anchoring the edge at right tackle. The more this group can practice together and communicate along the offensive front this off-season, it should lead to this group being one of the strengths of the entire team. Reserves adding depth along the line are represented on the inside by Ted Larson, who can play either guard position, and Sam Young at tackle. Both can step in and play meaningful snaps if called upon.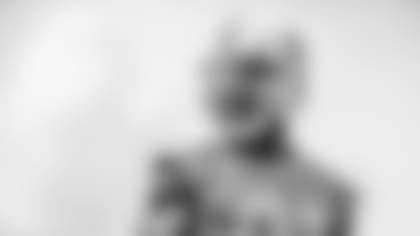 3) Rotation Along The Defensive Line - The philosophy along the defensive line in 2018 is play as fast and hard as you possibly can, and expect the next man up to play exactly the same way. Defensive line coach Kris Kocurek is loud, animated and expects his group to give extreme effort in every snap. His expectation is to find eight to ten guys up front, and turn them loose without losing any production. Naturally veterans such as Cam Wake, Robert Quinn and Andre Branch are going to play a huge role on the edge of the line, and he expects second year defensive end Charles Harris to take a huge jump. On the inside, guys like Davon Godchaux, Akeem Spence and Vincent Taylor have practiced with high energy and look ready to step up to the challenge of playing more of a major role in the middle of the defense. There's a long way to go before games actually count, but this group is putting in the work to make it pay off in the fall.