FINS: Who is your midseason Dolphins MVP?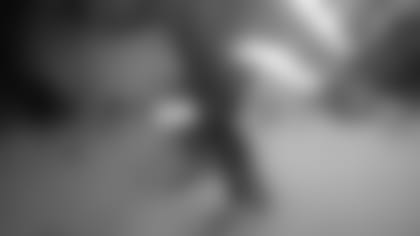 Andy Cohen: My first inclination was to go with safety Reshad Jones who, with the exception of the Raiders game, has been outstanding every week. But after further review, my choice is Ndamukong Suh. It is so easy to take his greatness for granted because it's there every game and it's almost expected. But his forced fumble against the Raiders – what a play that was – reminded me of how special he is and how fortunate the Dolphins are to have him.
John Congemi: My midseason MVP is safety Reshad Jones. It's a close call between Jones, Ndamukong Suh, Kiko Alonso and Lawrence Timmons. Jones gets my vote, not only because he leads the Dolphins defense in tackles with 55, but he's found a way to make game-changing plays. His scoop and score for a touchdown and two interceptions tell me that Jones can affect the outcome of any single game.
Alain Poupart: This really is a tough question because there have been several solid performances but perhaps not one that really stands out. You could make a case for Cameron Wake, Reshad Jones, Jarvis Landry and even Lawrence Timmons, who has been really good since he joined the team. But I'll go with Ndamukong Suh because he's the one who has most consistently made his presence felt. The play he made against Oakland obviously stands out, but Suh just makes a difference on a regular basis.
FOOTBALL: What was the most impressive individual performance in Week 9?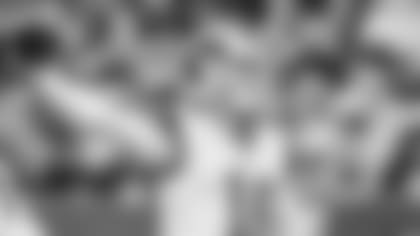 Cohen: It is so hard to choose between a pair of second-year quarterbacks: Jared Goff of the Rams and Carson Wentz of the Eagles. Both threw four touchdown passes. Both led their teams to 51 points. Both have been brilliant this season. But I'm going to give Goff the edge because he threw for more yards and had a better completion percentage than Wentz. Still, you can't go wrong with either one.
Congemi: My week nine standout performance goes to veteran running back Adrian Peterson of the Arizona Cardinals. The 32-year-old workhorse proved that he still has plenty of production to provide a running game. On Sunday, he carried the ball 37 times for 159 yards to lead the Cardinals to victory. With starting quarterback Carson Palmer sidelined, Peterson proved that he could produce when all eyes would be on the ground game.
Poupart: Quarterbacks Jared Goff and Carson Wentz each had big performances in their teams' blowout victories, but let's go here with a Miami product, wide receiver T.Y. Hilton from Florida International University. In Indianapolis' 20-14 victory against Houston, Hilton had five catches for 175 yards and touchdowns of 45 and 80 yards. Hilton led the NFL in receiving yards last season but hasn't had as much success in 2016 with Andrew Luck sidelined. On this day, though, he reminded everyone why he's considered one of the most dynamic offensive players in the NFL.
Pop Culture: Who will win Saturday's Miami-Notre Dame game?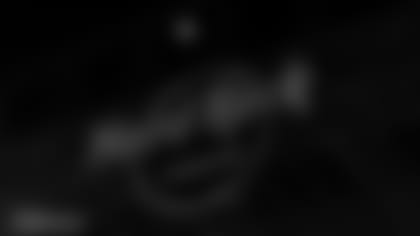 Cohen: Been going back and forth on this one. I would have undoubtedly picked Notre Dame a week ago, but I was not at all impressed with the Irish defense against Wake Forest while the Hurricanes showed me plenty against Virginia Tech. I expect this one to be close throughout. Just a gut feeling: Miami 27, Notre Dame 24.
Congemi: The Notre Dame-Miami game will have a direct effect on the top four teams moving forward in the college football playoff rankings. I believe Notre Dame is the better team by defeating USC, N.C. State and losing to the number one team in the country, Georgia, by one point. Miami is talented and is playing at home which should help their cause on Saturday night. The Hurricanes have found ways to win which good team must do to keep their chances alive. In the end, I'll still give the edge to ND in a game that should be close throughout, but this is where Miami's luck runs out.
Poupart: This would be so much easier if the question was: Who are you rooting for in the Miami-Notre Dame game? There's no question I want to see UM win, but will they do it? It's going to be quite a challenge against a Notre Dame team that almost set a school record for most yards in a game last Saturday against Wake Forest when they had 706. But UM isn't Wake Forest, and Notre Dame isn't going to run all over the Hurricanes the way they did this weekend. So call me a homer if you will, but Miami's resurgence continues with a close win at Hard Rock Stadium.