FINS: What is your favorite all-time Dolphins game played in November?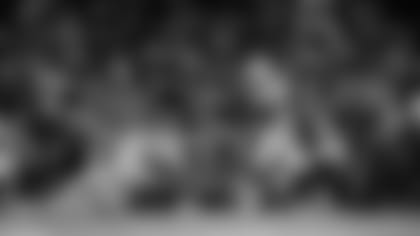 Andy Cohen: There are so many memorable choices, but I've got to go with the famous "Fake Spike" play by Dan Marino that secured a 28-24 comeback victory over the Jets during the 1994 season. It was so impressive for many reasons. First it was against the Jets. Second, it was at their place. Third it was Marino at his finest, catching the Jets totally off guard with that game-winning pass to Mark Ingram. The Jets, meanwhile, didn't win another game that season. Seemed fitting.
John Congemi: The Dolphins-Jets rivalry was elevated to another level after the fake spike game on a cold November day in 1994. It's a play that has been imitated many times, but endures because no one ever saw it coming, especially the New York Jets defense! Dan Marino and the Dolphins found a way to win in dramatic fashion with an eight-yard touchdown pass to Mark Ingram that gave the Dolphins a 28-24 victory that ultimately led to Miami capturing the AFC East division title.
Alain Poupart: I'm going to go way back here, all the way back to November of 1985 when I covered my first Dolphins game for the old Miami News. The Dolphins beat the New York Jets 21-17 on a last-minute touchdown pass from Dan Marino to Mark Duper, who made a one-handed catch while sprinting down the right sideline. The Orange Bowl literally was shaking after that play. There have been several other memorable November games, including the Thanksgiving Day victories at St. Louis in 1977 and at Dallas in 1993, but that Jets game 32 years ago gets my vote.
FOOTBALL: What was the top individual performance in Week 10?
Cohen: Most weeks it is close, usually coming down to three or four different performances. But not this week. You just don't see a player register six sacks all by himself, but that's exactly what Atlanta's Adrian Clayborn did last Sunday against the Cowboys. Many players don't go an entire season getting sacks. To do it in one game, to be as consistently dominant as Clayborn was, is truly something very special.
Congemi: Rams quarterback Jered Goff is my top performer of week ten in the NFL. Goff's 355 yards passing and three touchdowns led the Rams to 33 points and an easy victory over the Texans. It's their fourth victory in a row placing them atop the NFC West division at 7-2, one game ahead of the Seahawks at 6-3.
Poupart: While there were several good offensive performances this past weekend, it's impossible to ignore a defensive player recording six sacks in a game, which is exactly what Atlanta Falcons defensive end Adrian Clayborn did against the Dallas Cowboys. Clayborn came up just one sack shy of the NFL single-game record held by South Florida native and Hall of Famer Derrick Thomas.
POP CULTURE: With the Justice League movie out this week, who is your favorite superhero?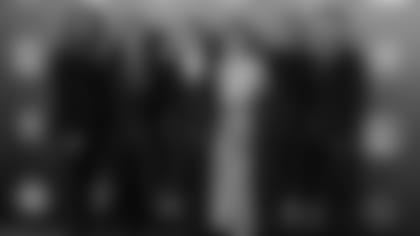 Cohen: I'm going to have to go with Batman on this one with Superman just a few strides behind. Truth is, the bad guys are what attract me most to Batman: The Joker, The Riddler, The Penguin. Quite an all-star team. But none are a match for the caped crusader who lives that millionaire lifestyle during the day and then – WAM! BAM! WHACK! – becomes an unstoppable force just when Gotham needs him the most. Can never watch enough of those episodes.
Congemi: To be honest, the release of Justice League isn't on my list of things to watch this week. But as a fan of all superheroes from my childhood, my favorite is Batman because Bruce Wayne is just cool. From the outfit to the car, Batman just out classes the rest of the field.
Poupart: Can't say I've ever been a huge superhero fan, though I guess Spiderman was pretty cool. I'm going to go totally outside the box here and go with Frozone from "The Incredibles." It just was very cool to watch him create ice on command so he could slide from one place to another very quickly.