FINS: What is your favorite Jason Taylor moment?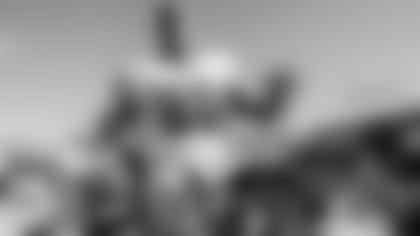 Andy Cohen: There are so many to choose from, but I'll go with his forced fumble, fumble recovery and touchdown return all on the same play against the Cincinnati Bengals in October of 2000. The Dolphins were trailing 13-3 at the time and needed something good to happen. Taylor's 29-yard touchdown return on the final play of the first half ignited a 31-16 victory. In one remarkable sequence, it was Taylor at his best.
John Congemi: My favorite Jason Taylor moment is when his Miami Dolphins teammates carried him off the playing field after his last NFL game. It was the ultimate show of respect from his peers and doing it here in South Florida in front of the home crowd made the moment even more special for everyone who witnessed it.
Alain Poupart: Easy one for me here. The quintessential Jason Taylor moment came in a 2000 game at Cincinnati when the Dolphins got off to an awful start and trailed by, I believe, 10 points in the last minute of the first half. For some reason, I still can't fathom to this day, the Bengals thought it would be a good idea to have QB Akili Smith try to drive them some 40 yards to get into field goal position with very little time left. Well, Taylor would have none of that. He easily got around the left tackle, as he did to so many others throughout his career, and recorded a strip-sack-fumble touchdown hat trick. The play gave the Dolphins a major boost and they cruised to an easy victory in the second half. That was JT at his finest.
FOOTBALL: What are your biggest takeaways from Week 12?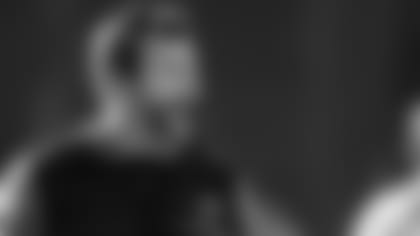 Cohen: That the Los Angeles Rams are the real deal. I wasn't sure until Sunday when they beat an excellent New Orleans Saints team 26-20, getting another impressive performance from quarterback Jared Goff. The Rams are 8-3 after finishing 4-12 a year ago with many of the same players. Sure, seems like Sean McVay should be a heavy favorite for Coach of the Year. Yes, even at 31 years old.
Congemi: That teams are starting to separate from the pack and there's only a handful of organizations that are playing with the consistency needed to win playoff games. In the AFC, New England and Pittsburgh continue to find ways to win and should be the last two standing in January. In the NFC, it's more about who can knock off the Eagles. There are multiple pursuers with Minnesota, New Orleans and the Rams all poised to take a run at the title.
Poupart: The first that comes to mind is that the NFC playoffs should be a free-for-all, with Philadelphia, Carolina, Minnesota, the Rams, New Orleans, Seattle and Atlanta all capable of making a deep run. In the AFC, it's just the opposite because it looks as though we might as well already pencil in Pittsburgh and New England for the conference championship game. Another thing that stands out after this weekend is the fall of the Kansas City Chiefs, who have gone from the last NFL team to lose to becoming a team that might not even win its division the way the Chargers are playing right now. I wrote in this spot about a month ago that rookie Kareem Hunt wasn't likely to keep up his pace, and now that opponents are stopping him, Alex Smith isn't producing the way he once did. This weekend also should have put the brakes on this notion that Jacksonville might be capable of making a Super Bowl run. The Jaguars defense is completely legit, but the offense is lacking and losing at Arizona against Blaine Gabbert is not a healthy sign.
POP CULTURE: Who will win the ACC Championship game between Miami and Clemson?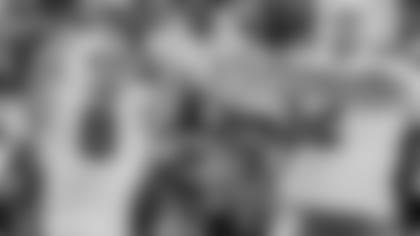 Cohen: As much as I'd like to pick the Hurricanes, it is clear that Clemson is the better team and, playing this game in Charlotte, a short drive from their home, only adds to that advantage. It'll be close until Clemson breaks it open in the fourth quarter: Clemson 30, Miami 14.
Congemi: Miami should respond in the ACC championship after getting whipped by Pitt, but still don't believe they have enough talent to hang with Clemson for four quarters. I'm taking Clemson in a very competitive game on Saturday night.
Poupart: I'll start off by saying it would be a complete joke if UM won this game and still somehow was left out of the college playoffs in favor of an Alabama team that will not even play in its conference championship game. That said, I believe the point will be moot because I have a hard time seeing UM beating Clemson. As impressive as the Hurricanes looked in their victories against Virginia Tech and Notre Dame, let's not discount the effect of playing at Hard Rock Stadium in both of those games. The reality is that UM was lucky to enter that Pitt game last Friday with a perfect record, and Coach Mark Richt deserves major kudos for getting the Hurricanes this far. But Clemson clearly is the better team in this matchup. UM will need a major effort from its defense if it hopes to keep it close and quarterback Malik Rosier will have to rebound from a sub-par performance against Pittsburgh. I'm really hoping I'm wrong here, but I'll say Clemson wins by 10.