DOLPHINS: Who gets your game ball from the win against the Broncos?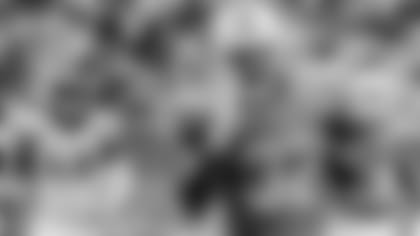 Andy Cohen: I'm tempted to go with Kenyan Drake, but I've got to give a slight edge to cornerback Xavien Howard who had two interceptions, one for a Pick-6. We've been waiting for Howard to unleash his impressive skill set with a game-turning play. This was it. This was the upside we've heard so much about.
John Congemi: My game ball goes to cornerback Xavien Howard, not only because of his two interceptions, but for the aggressive nature he competed with for 60 minutes. Howard not only made a difference on the scoreboard, but in the starting field position for the Miami offense. His five passes broken up also made it a no-fly zone on his side of the field. Hopefully he can use this performance to set a new standard for himself and finish out the year playing at this level.
Alain Poupart: It's a two-man battle for me, between running back Kenyan Drake and cornerback Xavien Howard. Drake's performance was particularly impressive because he had never carried the ball that many times either at the University of Alabama or since he joined the Dolphins in the 2016 draft, and he capped everything off with a spectacular 42-yard touchdown run. But I have to go with Howard, not only because of his two interceptions, including his pick-six, but also because of his impressive five passes defensed. A perfect example of the game Howard had came when he had such good coverage against Demaryius Thomas on a pass breakup that he initially was called for pass interference before the officials huddled and decided Howard did nothing illegal on the play.
NFL: What are your biggest takeaways from Week 13?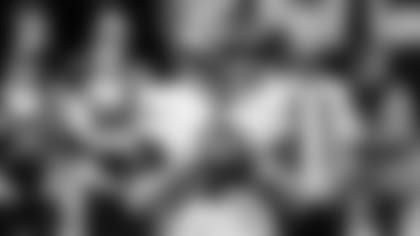 Cohen: That the Minnesota Vikings (10-2) keep rolling on, in this case beating a resurging Atlanta team on the road and holding a pretty good Falcons offense to zero touchdowns. It's time we recognize the Vikings for who they are: an elite NFC team certainly capable of making it to the final game. All of this with career back-up quarterback Case Keenum playing at an All-Pro level. A remarkable story in so many ways.
Congemi: Some of the biggest things that stood out from week 13 was how many .500 teams, or one game below, that still have a legitimate chance to make the playoffs. There are seven teams at 6-6 and five others that are still holding out hope with a 5-7 record. Those teams probably need to win out or at least win three of their remaining four games to still have a chance to get to the post season. The Dolphins are one of the teams that I believe need to win out to have an opportunity in January.
Poupart: Two things stand out to me, the first being that the Minnesota Vikings are totally legit as Super Bowl contenders. Winning at Atlanta pushed their record to 10-2, which is now tied for best in the NFC after the Eagles lost at Seattle in the Sunday night game. Minnesota's defense is absolutely outstanding and Case Keenum has done a terrific job after replacing Sam Bradford at quarterback, to the point where Teddy Bridgewater has to keep waiting to make his return to complete his remarkable recovery from that horrific knee injury he sustained. The other thing is the crazy AFC West, which now features a three-way tie for first place between the Chiefs, Chargers and Raiders. It's amazing how the Chiefs have fallen apart since starting 5-0 and against the Jets on Sunday it was their defense that let them down after the offense struggled for a few weeks. The Chargers, who the Dolphins defeated in Week 2 as part of their 0-4 start, are playing the best football in that division right now with quarterback Philip Rivers and wide receiver Keenan Allen connecting in the passing game, and Melvin Ingram and Joey Bosa wreaking havoc as bookend pass rushers.
Pop: What is your favorite holiday song?
Cohen: I've always been partial to Rudolphs, maybe since Kyle Rudolph was on my fantasy team. So, it's got to be Rudolph the Red-nosed Reindeer. So many reasons. That shiny nose really gets your attention. And you've got to feel for the fact that no other reindeer would let him play in any other reindeer games. That, of course, was before his new employer – Santa Claus – came along. Love a good long shot story, and a pretty good jingle as well.
Congemi: There are so many Christmas songs that I enjoy to listen to during this time of the season, from all different types of artists. One of my favorites is from Bing Crosby and it's "God Rest Ye Merry Gentlemen."
Poupart: Let me start by saying I'm not a big fan of traditional Christmas music. I'll split my vote here between the old song for African famine relief called "Do They Know It's Christmas?" and "Last Christmas" by Wham! And then I'll give an honorable mention to "All I Want For Christmas Is You," but only the version featured in the very good holiday movie "Love Actually."