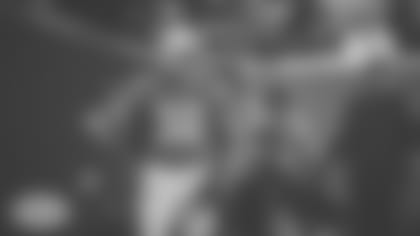 Who gets your game ball for the win over Patriots?
Andy Cohen: Can I have about a half dozen game balls? That's probably how many players deserved one. But if you're limiting me to one, I've got to go with quarterback Jay Cutler who had his best game of the season and perhaps even his best game in years. As good as everyone played, you don't win that game unless your quarterback is nearly flawless and that's exactly what Cutler was.
John Congemi: Multiple players deserve a game ball for their performances on Monday night, but mine goes to running back Kenyon Drake. His ability to create explosive plays and make defenders miss helps extend plays and keep drives alive. Drake had 193 total yards against the Patriots defense and gives the Miami offense more of a chance to hit the home run from anywhere on the field.
Alain Poupart: Well, it's a battle between the two same players as last week for me, Kenyan Drake and Xavien Howard. I went with Howard last week after his two-interception, one-touchdown game, but this time I have to go with Drake. He just was so important to the offense last night with his running and receiving. Drake ended up with 193 total yards, which was more than half the team's final total of 362 yards. In addition, he had the three longest offensive plays of the night for the Dolphins. Also had t give honorable mention to Jay Cutler, who really was sharp in throwing three touchdown passes — a number that really should have been.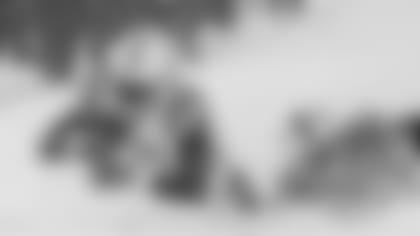 What's your biggest takeaway from Week 14 of the season?
Cohen: Winter Wonderland in Buffalo. I know there were dramatic games, some important matchups between elite teams, but nothing quite compared to what we saw in upstate New York. It brought back memories of the snowplow game against the Patriots some 25 years ago. Give the Bills and Colts credit for playing a relatively clean game in snowstorm conditions. It was certainly fun to watch.
Congemi: Two games caught my attention and both were played in prime time. The Pittsburgh Steelers' come-from-behind victory at home against the Ravens was vintage Ben Roethlisberger. Big Ben led the Steelers offense from behind and threw for more than 500 yards in the contest. He became the first NFL quarterback in history to throw for over 500 yards three times in his career. The Steelers offense scored 19 points in the fourth quarter against the rugged Baltimore defense. The other game was right here in Miami, where the Dolphins dominated the New England Patriots and put together their most complete game of the season. The Dolphins defense didn't allow the Patriots to convert on third down (0-11) and the Miami offense looked explosive and played keep away, possessing the football for over 36 minutes.
Poupart: The first I'll remember from the weekend was the awesome visual of the Colts-Bills game in the snow at Buffalo. That was just really cool to watch. Elsewhere, there were a lot of really good games, namely Eagles-Rams, Seahawks-Jaguars and Ravens-Steelers. Quick takeaways on those include never, ever count out the Steelers with that ridiculous trifecta of Roethlisberger, Bell and Brown (sorry, but the Killer B's nickname already is taken); the Jaguars continuing to show they're for real; and the Eagles just having perhaps the most disappointing big win of the season because of the loss of quarterback Carson Wentz. Just like that, the Eagles went from being the favorites to represent the NFC in the Super Bowl to a team that will have to battle to emerge from a strong group of contenders. Nick Foles is a capable backup, but this is clearly a huge loss for the Eagles.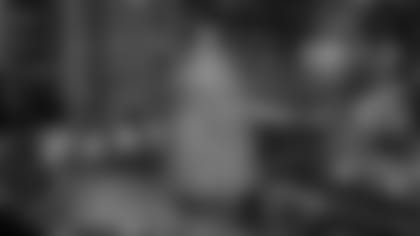 What is your favorite family holiday tradition:
Cohen: A family flag football game. We've been doing it for years. We invite the neighbors. My sons invite their friends. It gets very competitive. But we all have a blast, even the fathers who have no right trying to compete against a bunch of twentysomething sons. More than anything, it works up a hearty appetite and gives us plenty to talk about over ham and turkey dinner. Stop on by. We're always looking for a few more players.
Congemi: Our family holiday tradition starts by having Christmas Eve dinner together at the house and then attending midnight mass together. It's something that we started many years ago, and it something that I look forward to each and every holiday season.
Poupart: As a father of two young children (8 and 10), what brings me the most enjoyment during the holidays is watching them opening their gifts on Christmas morning and the pure joy on their faces. That puts a smile on my face every time.