DOLPHINS: What is the most exciting finish to a Dolphins playoff game you have witnessed?
Andy Cohen: The obvious is Garo's kick to beat Kansas City in overtime in 1971, but I'll go with what's freshest in my memory and that's Lamar Smith's dramatic 17-yard run in overtime that produced a 23-17 victory over the Colts in December of 2000. It completed the second largest playoff comeback victory in team history and capped off an unforgettable day for Smith, who rushed 40 times for 209 yards.
John Congemi: Other than the Miami at Oakland game that I spoke about last week, next on the list for me is a home playoff win against the Buffalo Bills in 1998. It was a tight, back and forth game played at Pro Player Stadium with the largest lead for the Dolphins only being 10 points. Kicker Olindo Mare made three field goals and a fourth quarter touchdown pass by Dan Marino to Lamar Thomas gave the home team a 24-14 lead. The Bills answered with a late Steve Christie field goal with under two minutes remaining to make the score 24-17. The Buffalo special teams gave the Bills a chance converting the on-side kick, but strip-sack by Dolphins defensive end Trace Armstrong with under 20 seconds left in the game ended the Buffalo comeback bid.
Alain Poupart: The one that jumps out has to be the 1998 game against the Buffalo Bills in Miami when Trace Armstrong sacked Doug Flutie and caused a fumble to preserve a 24-17 victory. After recovering an onside kick, Buffalo drove to a first-and-goal from the Miami 5-yard line with 17 seconds left and it sure looked as though the game was going to overtime, but that's when Armstrong came up with his huge play. Runner-up goes to the 2000 overtime win against Indy when Lamar Smith ended it with a touchdown. The only reason that doesn't get my vote is that the Dolphins already were in field goal range before Smith scored, so there was reason to think they were going to win anyway.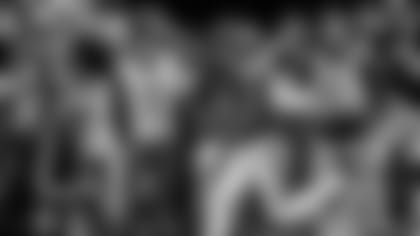 NFL: Which two teams will advance to Super Bowl LII?
Cohen: I'm going with the Patriots and the Vikings in what would be the first time in NFL history a team (Vikings) has played a Super Bowl in its home stadium. The Patriots just have too much offense, even for a top tier defense like the Jaguars. The Vikings? They have a slight edge on offense and that should be enough to complete a narrow victory over the Eagles.
Congemi: It's very easy to root against the New England Patriots, but hard not to believe they won't take care of the Jacksonville Jaguars at home to advance to Super Bowl LII. So, I'll begrudgingly take New England on the AFC side and lean towards Minnesota going on the road to defeat the Philadelphia Eagles this Sunday in the NFC.
Poupart: After going 1-3 in the wild-card round, I did much better and turned things around with a 3-1 showing in the divisional round. My only miss was the Jacksonville-Pittsburgh game. The first game Sunday will be the AFC Championship Game between those Jaguars and the New England Patriots. I do believe Jacksonville has some elements needed to pull off the upset, namely a really good defense and a strong running game. But let's not forget that Ben Roethlisberger topped 450 passing yards against the Jaguars, which means that Tom Brady can do the same. Bottom line, it's always foolish to pick against the Patriots. In the NFC, the Minnesota Vikings will be going to Philadelphia after their miraculous walk-off victory against New Orleans. One could say Minnesota should have lost that game, and the reason would have been Drew Brees. Philadelphia does not have Drew Brees. Minnesota should not need a miracle this time. It says here we'll see a Minnesota-New England Super Bowl.
POP: What is your favorite all-time movie:
Cohen: Let's go back in time a little. The year was 1973 and the Dolphins were on their way to a second straight Super Bowl victory. In December of that year, "The Sting" was released, and the ultimate con movie starring Redford and Newman immediately vaulted to the top of my list. Great plot. Great acting. Great twists. Even the song was the best!
Congemi: I like all kinds of movies from comedy, westerns to action-adventure. But my favorites are war movies, especially ones that feature action in Europe during World War II. So, I'm going with "The Longest Day" as my go to movie because every time I'm channel surfing and I see it playing, I end up watching at least an hour of it!
Poupart: Oh man, is it insanely difficult to pick just one. I could come up with a loooonng list that would include all kinds of genres, from comedies to documentaries to drama to animated flicks to romantic comedies. I've usually put "The Godfather" as my favorite movie of all time, but I'm thinking at this exact moment I'll make a switch and go with the funniest movie ever made, "Airplane." I've seen it about 18 times and every single time I watch it I discover a new joke or pun.