by Pastor Arthur Jackson Antioch, Missionary Baptist Church
It is no simple task to keep up with the dizzying whirlwind of information emanating from our televisions, newspapers, phones and tablets these days. From global pandemics to generational protests, there's so much happening in the world that we simply do not have the time digest it all.
As the Senior Pastor at Antioch Missionary Baptist Church in Miami Gardens, I've been through some challenging times. But as a creation of God and a preacher of hope, I use my faith to find light in darkness and both recognize – and accentuate – the greatness of the human spirit during times that otherwise strain us as a society.
In May, I received a call from our friends and neighbors at the Miami Dolphins. They recognized a mushrooming need in our community, and they asked for my help with a challenge that seemed insurmountable: addressing food insecurity on a scale never-before-seen.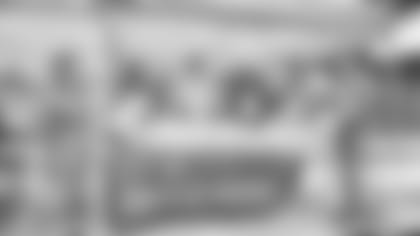 This was not a one-day campaign or a one-off donation; Steve Ross, Tom Garfinkel and the Miami Dolphins organization went above and beyond, committing a minimum of $3 million dollars for meals over the course of an entire year, all while utilizing local labor and local vendors. As a result of this initiative, countless mom-and-pop restaurants that have been suffering as a result of the pandemic – such as Lorna's Caribbean & American Grille, Arline's Restaurant & Seafood, Brothers BBQ Pit, iKrave, Shuckin & Jivin, House of Mac, and Chef Creole – have been called upon to produce more than 50,000 meals to date, generating much-needed employee hours and critical operating dollars during these challenging times.
On the first day of the Miami Dolphins food insecurity program, I stood at Gate 5 of Hard Rock Stadium with Mayors Oliver Gilbert and Carlos Gimenez as dozens of Dolphins employees – including Coach Brian Flores and CEO Tom Garfinkel – mobilized to assemble thousands of meals. The Dolphins have been there every day since, volunteering time before their workdays to fill trunks with food and make an impact on thousands of families that are struggling through this pandemic. And while the involvement of the team's senior executives must be commended, the response from the hundreds of Dolphins staff is even more inspiring. In addition to volunteering their time, more than half of the organization's young rank-and-file employees reached into their wallets to make personal financial contributions to the program, driving matching contributions and generating even more funding for the program.
Unfortunately, the times remain uncertain for many. Food insecurity is a tangible issue in our area that could get even worse with the public school schedule in flux. Families call our church offices every day requesting vouchers for the Hard Rock Stadium meal pick-up. One family, who was caring for their elderly father while his wife was in the hospital, would not have been able to secure regular meals without this program. These challenges are very real and very constant, especially for our seniors, who have been immensely grateful for the meals purchased from local restaurants through this program. For those struggling with furloughs and layoffs, the meals are timely, tasty, and a tremendous blessing, allowing families to use their limited resources for housing and other necessities.
While stories like this may not dominate headlines, their impact cannot be understated. Despite the challenges we face, generosity, love and faith continue to pulsate through our community and power us through these difficult times. We are thankful for community partners like the Miami Dolphins, who allow us to expand our reach and service to others. On behalf of the Antioch Baptist Church Miami Gardens and the entire community, thank you for your meaningful and long-term commitment.