What stands out to you the most from your Draft Day experience?
Larry Little: "I remember being in the dormitory at Bethune-Cookman when I was in college I wouldn't let anybody near the phone in the hallway because I was waiting on that phone call that never came. I couldn't eat. I couldn't sleep and then I remember the guy from the Baltimore Colts contacted me to see if I would like to sign with the Baltimore Colts as a free agent. And I asked him what kind of bonus was I getting and he said, 'Well, we don't give bonuses to free agents.' Then the San Diego Chargers called me and they wanted to give me a $750 bonus so I jumped at that $750 bonus. So I had a lot of anxiety beforehand hoping I'd get drafted but I wasn't. The Rams said I would go in the first 10 rounds and Houston called me and said I'd go in round 10 or 11 but they never called. I'll never forget that scout from the Rams who called me. I saw him a number of years later and thought to myself, 'Boy, did he blow that one.'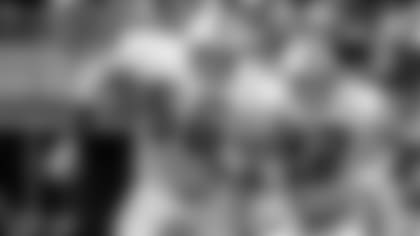 What did you personally do in preparation for the draft to help your draft position as far as special workouts, etc.?
Little: "We didn't even have a weight room at Bethune-Cookman so I didn't even lift weights at the time. I just worked out on my own."
Was there something about your interviews with prospective coaches before the draft that stood out?
Little: "There was no Combine back then and I never even interviewed with any teams because they didn't do that back then."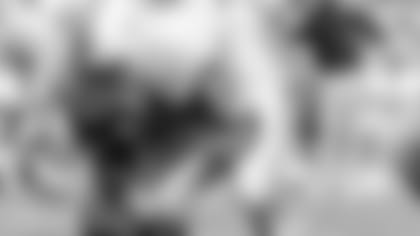 What was it like to know you were going to be coached by Don Shula?
Little: "I was with the Chargers first and I came to Miami the year before Coach Shula. I played for George Wilson my first year in Miami and Shula came the next year in 1970. I knew his reputation at Baltimore and when he came to Miami I went to his press conference. I went and introduced myself to him and told him who I was and he looked at me and the first thing he asked me was how much do I weigh. I told him 285 and he said, 'You better lose some of that.' And that was the only thing he said to me until we had a mini-camp and I think he was impressed with what he saw at that time but he had me lose 20 pounds down to 265. I'd be too small to play in the league now."
What advice would you give to this year's class of draft choices?
Little: "There are a lot of guys that make teams as free agents so if you're not drafted there's still hope out there for you and just keep working hard and believe that you can play this game. That's what I did. When I went to San Diego I took everything I owned because I didn't plan to come back to home. I felt that I was good enough to make the football team if I got the opportunity. If you get that opportunity make the best of it."