What stands out to you the most from your draft-day experience?
Mark Clayton: "I was excited that I was going to get an opportunity to play in the NFL. I was super-excited that day."
Where were you on draft day?
Clayton: "I was by myself in my apartment in Louisville, Kentucky. I watched the first round on television, but after that I went out to a park. When the Dolphins called, I had just gotten back in from the park. It was at night when I got the call. They hadn't called prior to me getting back because they hadn't gotten to the eighth round yet."
Was there something about your interviews with prospective coaches before draft day that stood out?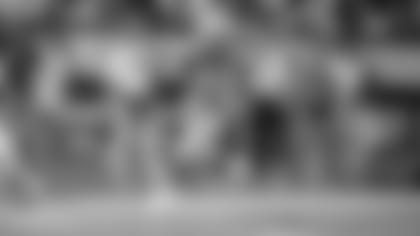 Clayton: "It was (Dolphins scout) Elbert Dubenion who came to Louisville. We didn't have what they now call Pro Days back then. Scouts would come in at different times and watch us practice and maybe stay over after practice finished to talk to us. At the time the scouts were looking at me and Frank Minnifield (a defensive back who went on to play for the Cleveland Browns), so when they came to town they had me go one-on-one against him. I can recall Elbert telling me, 'Yeah man, we like you. We're going to get you.' I went, yeah, yeah, since I heard that from the Steelers scouts, and some other scouts in the league who came around  –  'We like you. We're going to get you.'  Everyone was thinking I was projected to go between rounds three through six, and I fell to the eighth round. How about that?"
How did you celebrate being drafted?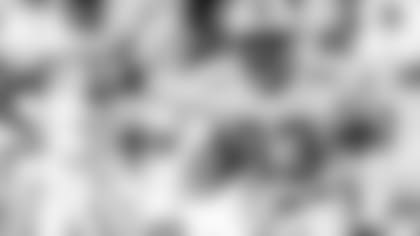 Clayton: "I was on my way to go back out when I got the call, so it just so happened I got the call before I went out again. So when I did go back out, I had every reason to celebrate. First it was Elbert Dubenion and then he put Coach Shula on the phone right after that."
What was it like to know you were going to be coached by Don Shula?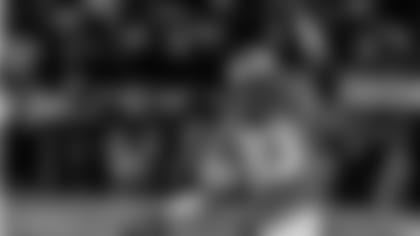 Clayton: "I was excited. The Dolphins were my team growing up. I was so excited knowing I was going to be coached by Coach Shula. But I was just as excited to be playing somewhere where it was going to be warm. I grew up in the Midwest and we had wintertime, and I knew it was climate controlled down there in South Florida. But I was so excited to get drafted by the Dolphins and when I finally had a chance to meet Paul Warfield I told him he didn't know how many times that I caught passes as him in the street growing up in Indianapolis."
What advice would you give to this year's class of draft choices?
Clayton: "Take advantage of the moment. Carpe diem. ("Seize the day.") You only get this opportunity once so make the best of it. Go out and leave nothing on the field. If I didn't make it, it wasn't because I didn't give my all."