The 23rd edition of Fins Weekend is coming up June 1, and as always, it will offer a great day of fun, fishing, golf and hanging out with current and former Dolphins with all the funds raised going to a great cause.
The proceeds will benefit the Miami Dolphins Foundation Education Pillar through scholarships and mentoring, in support of organization's commitment toward leveling the playing field through the power of teamwork to inspire a healthier, more educated and united South Florida Community.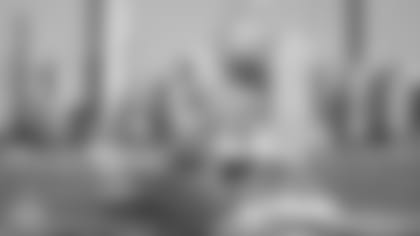 "The thing that stands out to me is the impact the event will ultimately have in the community," said Jennifer Jehn, Senior Vice President for the Miami Dolphins Foundation and the Dolphins Cancer Challenge. 
Dolphins players, coaches, alumni and cheerleaders will be on hand for all events of Fins Weekend. 
"It's one of the few events where you have all hands on deck, whether it's front office, whether it's coaches, whether it's general managers, current players, former players, cheerleaders. You name it, everybody shows up to support this event." said Nat Moore, Dolphins Senior Vice President for Special Projects and Alumni Relations, and Advisor to the CEO.
Head Coach Brian Flores will attend Fins Weekend for the first time and told Big 105.9 radio personality Paul Castronovo, one of the co-chairmen of Fins Weekend, that he's excited to be a part of such an impactful event.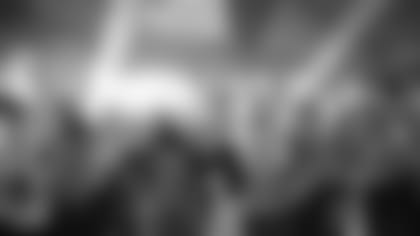 Fishing starts at 8 a.m. from the Miami Beach Marina, with golf following at the Miami Beach Golf Course at 9 a.m., and the party kicking off inside a large tent at Miami Marine Stadium on Key Biscayne at 6:30 p.m.
The fishing tournament is a one-day, off-shore competition featuring fishing for dolphin, wahoo, kingfish and tuna. The tournament ends at 3 p.m., with the official weigh-in presented by Hooters South Florida scheduled for 4:30 p.m.
Fans are invited to attend the weigh-in for free.
The winner of the fishing tournament will earn a trip on the Dolphins charter to a 2019 road game.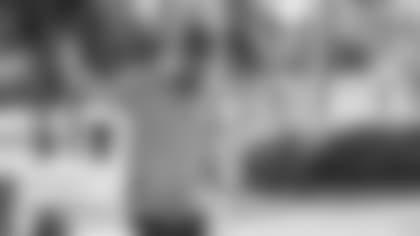 The golf tournament features at shotgun start and a four-person scramble format. Each team will have a Dolphins celebrity captain and cuisine from local restaurants will be featured on select holes throughout the day.
Awards and prizes will be presented to the winning teams at the Fins Weekend Saturday Night Party.
Fins Weekend, which technically begins Friday night with a Sponsor Welcome Reception, wraps up with the Saturday Night Party.
The party will feature music, local food vendors and the year's largest gathering of players, coaches, alumni and cheerleaders.
There will be a silent and live auction, as well as music and a fireworks display.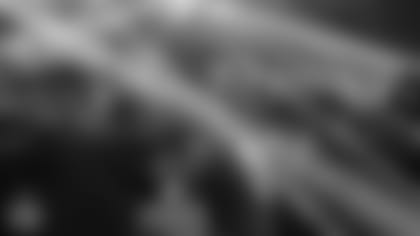 "One of the big ways we're going to raise money is Saturday night we have an amazing auction," said Fins Weekend Co-Chairman Jeff Peck. "We have some incredible trips. There's Super Bowl tickets, which obviously are going to be a real hot commodity this year. There's two seats on the team charter, which we rarely do. You've got to win the (fishing) tournament to be able to get that position, that's our first prize. And we've got a really cool trip down to Key West. … Everyone gets a great deal and has a good time."
"No matter what you say about this town, it's a Dolphins town," Castronovo said. "The allure of hanging with the team, it's a fishing community and people that go to our Saturday night awards party under the giant tent, it is a raucous affair. I mean, you buy your ticket and we've got 20 to 25 of the best restaurants in South Florida serving up delicious food. It's open bar. There's entertainment, there's music, there's the awards, and there's no velvet rope. The players and the alumni,cheerleaders and the coaches are mixing it up with the fans, and I think that's a great opportunity. Normally we sit in the stands and watch these guys, but to see them in person and hanging out as regular guys and telling fish stories, there's nothing like it."
And it's a great party for a great cause.
"Education is the key to success in young people," Jehn said. "With proceeds raised from this event, we're able to invest in those young people with scholarships that give them the opportunity to go to college or to a vocational school or even in a public service. We'll fund all three of those areas and then from a mentoring standpoint, mentoring in that first year of high school is proven to improve graduations rates throughout, and that ultimately has a major impact on kids in this community."