Here are more comments from the Dolphins locker room ahead of the game against the Oakland Raiders at Hard Rock Stadium on Sunday night: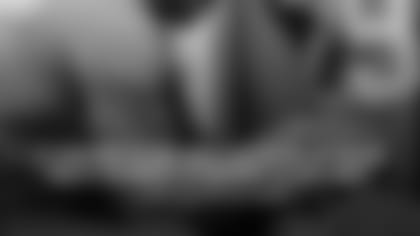 — Adam Gase has plenty of respect for long-snapper John Denney as he approaches his 200th NFL game.
"I just feel like I have a good feel for what he likes. What you see on special teams is what you're going to see on offense, and that's he's going to give it 100 percent."
— Adam Gase has some experience with running back Senorise Perry, who spent the 2015 on Chicago's injured reserve list when Gase was the offensive coordinator for the Bears.
— Damien Williams is confident and his fellow running backs will step up to the challenge in the aftermath of the Jay Ajayi trade.
"It doesn't make a difference to me because at the end of the day, I'm always ready to play. We can play in the morning, nighttime, midnight, I don't care."
— Damien Williams doesn't seen special meaning in playing on Sunday night.
"Realistically, I know I'm older. I feel pretty good. I feel like I've got a couple of years in me still, two or three, ballpark."
— John Denney would like to continue long-snapping beyond this season.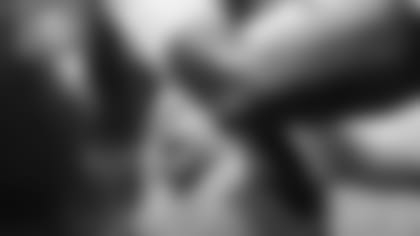 — Cameron Wake gets up for games no matter the circumstances or the schedule.
"Just excited to help the guys out any way I can, the best as I can, help the team. After we move forward and get better, I just want to be there and bring energy with them."
— WR Rashawn Scott is excited about being back on the active roster.
"Let's get back to work. We put something out there on tape on Thursday night that was not respectable. That wasn't us and we don't ever want to look like that again, so let's get back to work."
— Safety Michael Thomas said the message was clear when the Dolphins returned to work this week.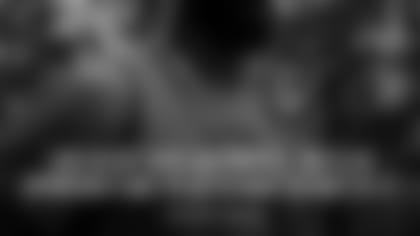 — Michael Thomas is ready for his assignment as the starting safety this week.
"I stay ready for everything. If they want me to play a lot of special teams, I'll be ready for that. If they want me to more on defense, I'll be ready for that."
— Michael Thomas is prepared to do some multitasking against Oakland.
"Shout out to H-town (Houston). The city really needed that. The city needed it."
— Michael Thomas was happy to see his hometown team win the World Series.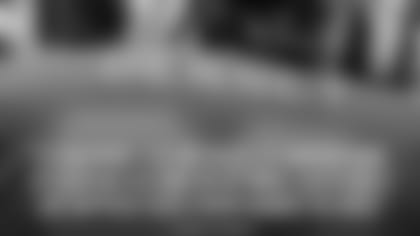 — John Denney has taken a low-key approach to playing in his 200th NFL game Sunday.
"There's been a lot of luck involved mixed with a lot of effort."
— John Denney explained the recipe for his longevity.