Some of the comments from the Baptist Health Training Facility at Nova Southeastern University on Thursday that stood out, along with some perspective: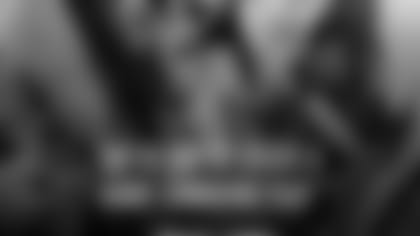 "It's imperative we have another performance like that. We can't go out there thinking, oh, we're just trying not to give up a big play. No, we've got to be the difference-makers. We've got to create a game-changing play."
— As special teams captain, Michael Thomas had every reason to be proud of the performance in the kicking game against the Denver Broncos, which bordered on the spectacular. The Dolphins clearly could use another performance like that against New England on Monday, but it might be a bit much to ask for all of the following to happen: Matt Haack having seven punts inside the 20; Terrence Fede having a punt block; Chase Allen forcing a fumble to create a safety; the Dolphins pulling off a successful onside kick; the Dolphins recovering a Denver onside kick attempt. That's what the Dolphins did against Denver; if they can do something close to that against New England, it would be a great help.
---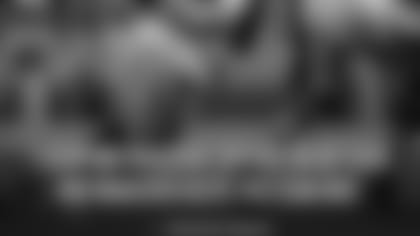 "I'm up for whatever they put on my plate and whatever helps this team win."
— Kenyan Drake admitted he was a bit sore after the game against Denver after setting a career high (including college) with 23 carries, though he didn't mind it so much after helping the Dolphins pull out a 26-point victory. Drake could be in store for another busy game against New England with Damien Williams still nursing a shoulder injury. It might not be 23 carries again, but there's no question the Dolphins will need another strong performance from Drake against the Patriots.
---
"I'd sit here and lie to you if I didn't say I was interested in it. I hope you voted, to say the least. You're always curious to see how things pan out."
— Ndamukong Suh admits he keeps tabs on what happens with the Pro Bowl voting and selections, which will be announced later this month. Suh says he's always happy to see teammates get voted to the game. Suh has been selected to the Pro Bowl five times, and would seem to have a good chance to make it six this season. The Dolphins had four players selected to the Pro Bowl last season, and the question is whether they'll match that number this year.
---
"He's a guy that I'd want to play with year in, year out. I think he's a heck of a teammate."
— Jay Cutler expressed his respect for wide receiver Jarvis Landry, pointing out Landry's competitiveness, intelligence and toughness. Those qualities have been apparent since Landry joined the Dolphins as a second-round pick in the 2014 NFL draft and they've helped make him the most productive wide receiver through his first four seasons. With 80 catches in 12 games, Landry is on pace for his second 100-catch season and he's got a chance to break his own franchise record of 110 receptions, set in 2015.