Robert Quinn already has accomplished quite a bit in the NFL at the young age of 27, but he's not satisfied. Far from it.
Quinn is looking to add to his already impressive resume in what he has called the next chapter of his career now that he's a member of the Miami Dolphins.
Acquired from the Los Angeles Rams in a trade involving draft picks, Quinn brings to the Dolphins a career resume that includes 62.5 sacks and 20 forced fumbles in seven NFL seasons.
"Not productive enough," Quinn said. "I got crazy standards. You'll slowly figure that out. I set my bar extremely high. I'm going to take my shot to be the best version of myself and leave it at that."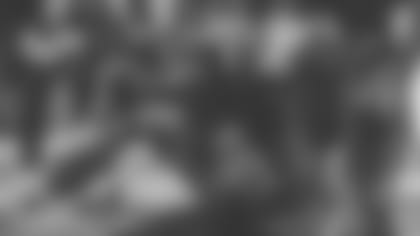 Quinn comes to South Florida after recording 8.5 sacks in 15 games last season for the NFC West champion Rams.
The trade took him by surprise, but Quinn is excited about his new opportunity among a deep group of Dolphins defensive ends.
"I'm still trying to get my head wrapped around it," Quinn said. "I always say when you end one chapter you open up a new one. I'm excited about this new opportunity.
"Honestly, I was confused (upon first hearing about the trade). I thought it was a joke or something. I didn't know what to think, but slowly it just sunk in, became more and more a reality. At the end of the day, there's a game and business side, and that just happened to be the business side. I wipe my hands and try to slowly make my transition."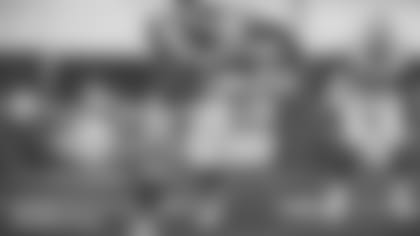 The transition for Quinn will involve moving from California, where he spent the past two seasons after the Rams moved from St. Louis, to Florida.
Then there's the matter of getting adjusted to new teammates and new coaches, though Quinn is confident that won't be much of an issue.
"Anxious (to get started) is a good word," Quinn said. "It's more getting to know the guys. Football is football. I'm not worried about that. It's more getting to know the guys, that's really it. Not trying to step on anyone's toes. I stay in my lane, say what's up, and we handle our business, that's about it.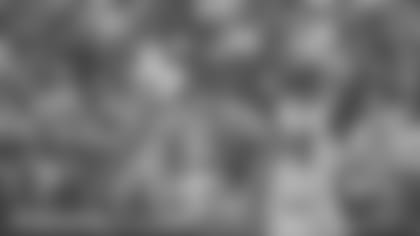 "For me, personally, I see a lot of energy, (liveliness in Davie). It could just be it's a new breath of fresh air for me. It seems like a connection. Even though there's not a lot of guys here, there still seems like a big family here. It's only the beginning, still meeting a lot of people, but I guess first impressions are some of the most important."
Quinn was 20 years old when the Rams made him the 14th overall selection in the 2011 NFL draft, and in the seven years since he's established himself as one of the top pass rushers in the NFL.
He ranked tied for eighth in the NFL in sacks over the past seven seasons and fourth in forced fumbles. His 19 sacks in 2013 broke the franchise record of 17 that had been set by former Dolphins defensive tackle Kevin Carter in 1999.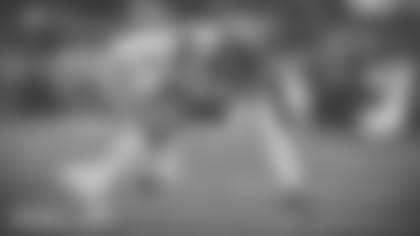 "I believe I'm a dominant pass rusher," Quinn said. "I may not get enough credit for playing the run, but I believe you can try to run to my side. You can try … key word. And I just like to say I'm myself. I don't try to go above and beyond, act like someone who I'm not. I'm just going to be myself, try to make as many plays as I can and try to get as many W's and go home with a smile. I'm pretty simple."
Simple is the perfect way to describe his philosophy when he looks at life and at his NFL career.
"All I worry about is today," Quinn said. "If I wake up today, yesterday don't matter and who cares about tomorrow. That's not promised."
Perhaps Quinn's philosophy can be traced to his high school days when he was 17 and diagnosed with a brain tumor. The benign tumor remains in his body and provides a reminder to live life in the moment.
Perhaps it's also played a role in Quinn being active in community events, something he plans on continuing as a member of the Dolphins.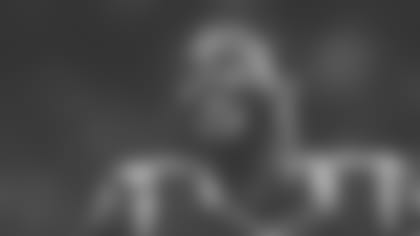 "My true life story, I've been through a heck of a lot from before high school all the way to now," he said. "I've been personally blessed beyond imagination, so even if I can take a step back and help a kid out or someone for 10 minutes or do whatever, where it may not even affect me or I may not notice any difference but it makes a huge life-changing time for them, that's what I'm about. Sometimes I get mad because people are talking about (how) you've got to die to get to heaven. That's the stupidest thing. I believe if people really cared about people, you can bring heaven here on earth. I don't know, I might be thinking crazy.
"Honestly, when I was in high school, they said I wouldn't play again. I'm still playing. To me, at the moment of finding out I was terrified, but at 17 they say you might not make it out of the hospital, embrace that as a 17-year-old. After that, really life kind of just clicked. Like I said, I live for today because tomorrow is not promised. If I can do whatever I can to change one person or impact one person's life today, they can maybe do the same tomorrow."
Now, Quinn is ready to make the most of every day in South Florida.