Under Brian Flores, any Dolphins media availability presents a safe bet to cover a few key topics: leadership, versatility and hard work. New Dolphins center Ted Karras spoke to South Florida media on Thursday afternoon and kicked off the session with an insight to how he's conducted himself and displayed leadership in a virtual offseason.
"The center's always had a leadership role," Karras said. "I take that very seriously and really enjoy the opportunity. The Zoom meetings, though, it's basically just trying to speak the same language, everyone getting on the same page, making calls and kind of trying to see the game through one set of eyes; so it's been very beneficial. We're all getting on the same page, speaking the same terms and we've gotten a lot of good work in this spring already."
Karras started 16 games last year at center - including playoffs -- for the New England Patriots. The new man in the middle for Miami opined on what makes him a good fit for that role with the Dolphins organization.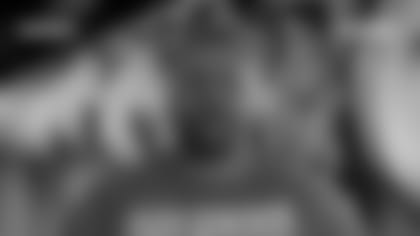 "I'm (a) good leader, making calls, I'm a pretty decent size for a center," Karras said. "I like being in the mix. I like the fact that we're kind of in there fighting in the A gaps. I'm just working hard every day. I learned center my rookie year in New England and then played it for four (seasons) and now get a chance to get another season under my belt. I'm very excited. I love anything on the o-line. Any opportunity and job in this league is precious and I'm very excited to continue to work with the guys and be the best player I can be so we can win as many ball games as we can."
Karras was one of five additions via the draft or free agency to the offensive line this spring, in addition to three undrafted free agents, bringing the total up to eight for new voices in the offensive line room. He spoke about his new teammates and how beneficial their skillsets can be to helping him do his job.
"I'm excited to get in with them," Karras said. "There's some big dudes coming in. We're going to have a pretty big o-line and that's exciting, and everyone's been working hard. I'm really excited just to get together whenever that may be, but I think it's going to be a really good competitive camp. Everything is going to be competition and we're going to have the five best guys out there Week 1 and start putting it together."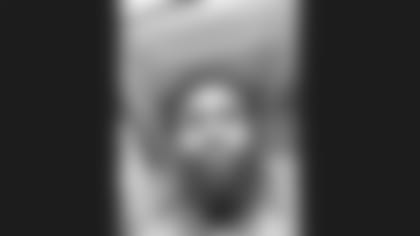 Another teammate Karras is excited to get to work with is quarterback Ryan Fitzpatrick.
"Well, I've been a fan for a long time," Karras said. "I love the way he plays. We definitely communicated a lot this spring. I'm really excited to start getting in-person, start getting some reps together; but I love the way he plays. He's been a great leader and very welcoming to me so far, so I'm really excited to get to work with him and play some ball."
Fitzpatrick is known for, among many things, his exceptional beard game – a corner Christian Wilkins is hoping to get on with his own impressive coiffed facial hair. As far as football goes, it's the versatility that Wilkins displayed as a rookie, and going forward, that makes him most excited about Miami's multiple defense under Brian Flores.
"I take a lot of pride in being able to do my job and a lot of other jobs along the defensive line," Wilkins said. "I always try to add a lot to my game and that comes from film study, working out hard, just really honing in on my craft at every position. That versatility is huge and I'm glad I'm able to do that for this team because anything that can help the team I'm all for. We have a really versatile defense, we do a lot of different fronts, a lot of different things up front, so I'm glad able to do those things. It's a big part of our defense."
Both Wilkins and Karras are hard at work this offseason. Karras transported his bench and squat rack to his new South Florida residence where he's been lifting every day in his garage and periodically invited some new teammates to join him.
"I've met a few (of my teammates)," Karras said. "I've got a gym in my garage that a couple guys have come over and lifted at. (I am) lucky, too. I know a lot of guys on this team already, which has been great. A lot of guys are trickling down as it kind of ramps up toward the season and I think it's going to be a really, really productive summer."
Karras has taken advantage of the warm weather and home gym to keep his body in peak physical shape, but it's been the virtual work where he's developing a bond and chemistry with the entire team. Karras discussed some of the challenges and things he's looking forward to getting back to when players can return to the practice facility.
"I think just being prepared every day, coming to work every day ready to work," Karras said. "I think that maybe sometimes – especially Zoom – I'm really not usually this serious all the time, like I come off pretty serious in meetings. Football time is serious time, and I think one thing that kind of stinks about this spring not being in the building is that now sometimes your teammates only see the serious side. You don't get that hour in the locker room after to connect, but as guys are trickling down here, we've started to lift together a little bit, run together and just whoever can make it and it's been nice to meet people and start developing a personal relationship because that's one of my favorite parts of the game."
Karras is something of a renaissance man. He earned his second Master's degree this offseason with an MBA from Indiana last month. It's safe to say that, this offseason, Ted Karras is keeping his mind and body sharp in anticipation of the 2020 season.