1) Holding Pattern On Jets
The Dolphins defense found a way to eliminate the explosive plays that have been exposing them over recent weeks. They held the New York offense and rookie quarterback Sam Darnold from generating any rhythm in the passing game. They also limited the Jets rushing attack to only 80 yards rushing and forcing four turnovers. Linebacker **Kiko Alonso** continued his aggressive play, getting his third interception of the season and **T.J. McDonald** led the defense in total tackles and also had an interception. The Miami defense also made the Jets look at a long field for the first 30 minutes of the game, with their average starting position on their own 18-yard line. The defense was aggressive from start to finish, and needed to play that way on a day where the offense needed assistance in a big way.
Both defenses were able to create problems disrupting the timing in the passing game. Shutting down the running attack allowed them to rush the passer with each team sacking the opposing quarterback four times. The Dolphins defense was led by veteran defensive end **Cam Wake**, who had two sacks on the afternoon, and multiple pressures on rookie quarterback Sam Darnold. Wake elevated his game and looked healthy after suffering an injury a few weeks ago. Wake was assisted by defensive tackle **Akeem Spence**, who also notched two sacks of his own. This consistent pressure never allowed the rookie signal caller to get into a rhythm, and the Miami defense had the chance to create more turnovers, but two potential picks were dropped by the Fins secondary.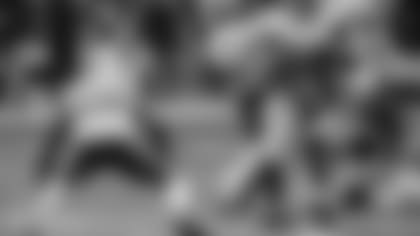 3) Gore Climbing The Ladder
The ageless running back continues to be the workhorse in the Dolphins rushing attack. Veteran **Frank Gore** didn't have his most productive day as a Miami Dolphin running back, but his 20 attempts for 53 yards were good enough to move Gore into 6th place all-time in yards from scrimmage. Gore now has moved in front of Hall of Fame running back Barry Sanders with 18,190 yards, and his persistent style has fit perfectly into what the Dolphins need out of their rushing attack. For all that Gore has given to this offense through nine weeks, I still believe that much more is needed from **Kenyan Drake** for this rushing attack to become more efficient in future games.