The Miami Dolphins started slow on Sunday and never fully turned the corner against an AFC East rival, losing in Buffalo 42-17. The Bills offense, behind rookie quarterback Josh Allen, scored on their first two possessions and built an early 14-0 lead. Although Miami fought back towards the end of the first half by scoring on a trick play and pick-six by nine-year veteran safety **Reshad Jones** to tie the score at 14, its wasn't enough. They couldn't find a way to sustain that momentum in the final 30 minutes, getting outscored by the Bills 28-3 in the second half. This team has been inconsistent all season long on the road, not playing with enough grit and execution to sustain the success needed in hostile environments. The Dolphins end the season with a 1-7 road record and its disappointing they couldn't find a way to match the 6-2 mark they set at Hard Rock Stadium.
The Dolphins defense couldn't have been surprised that Bills quarterback Josh Allen likes to extend plays with his legs. The rookie single-caller ran wild the first time these two teams met in South Florida, rushing for 135 yards and constantly keeping plays alive with his strength and speed outside the pocket. The defensive unit didn't learn their lesson from their first encounter because Allen did it again, rushing for 97 yards and two touchdowns. He was able to escape the pass rush and apply pressure to the secondary by pump faking while moving past the second level defenders. Multiple Miami defenders had chances at sacks or negative plays, but Allen's athleticism consistently outmatched the talent that was trying to track him down.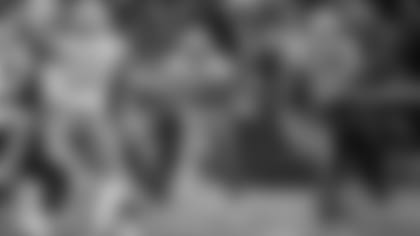 3) Drake Is A Dual Threat
One if the bright spots over the last month of the season has been the running and receiving of running back **Kenyan Drake**. His ability to elude defenders behind the line of scrimmage allows Drake to turn potential negative runs into positive yards. When the offensive line does provide running lanes and creases up front, Kenyan's speed gives this offense the chance of creating explosive plays from the rushing attack. His pass catching skills gives the offense a chance to get the football to him in space, where he does his best work. A perfect example of this was when quarterback **Ryan Tannehill** three a simple swing pass to Drake late in the first half. Drake caught the pass, ran through the tackle of a Bills cornerback, and then used his speed for a 19-yard gain. That play set up the Dolphins first score of the game. Drake had 95 total yards and led all Dolphins receivers with five receptions.