1) Healthy Return For Tannehill
It was a solid performance in Ryan Tannehill's return to the Miami Dolphins offense. Tannehill took most of the same script from the Dolphins scrimmage last week, showing his ability to move outside the pocket and throw with accuracy inside of it. The first unit played with good tempo and execution running the no huddle offense for one series, which was the plan going into the first preseason game. On the Dolphins first offensive play, Tannehill showed his ability to throw on the run, hitting wide out Kenny Stills for 15 yards. A check-down to Kenyan Drake and another completion to Stills quickly moved the ball into Tampa Bay territory. Tannehill also found receiver Danny Amendola on a slant route but missed him on a deep crossing route that could have produced an explosive play.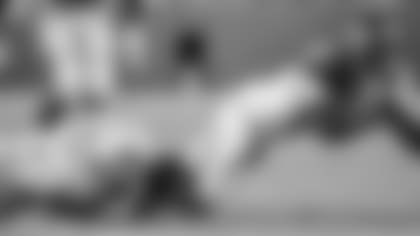 2) Too Much Space on Defense
The first team defense only played a couple of series in the first quarter, but there seemed to be a lot of room for Tampa Bay's offense to execute. A missed field goal put the defense on a short field right away, and the Bucs took advantage immediately. A deep out route completion for 18 yards and a 14 yarder to follow moved the ball 32 yards down the field in just two plays. That led to a six play scoring drive and a Tampa Bay 7-0 lead. Later in the first quarter after a fumble that resulted in a short field situation again, a communication breakdown allowed Bucs wide out Freddie Martino to catch the ball uncontested in the middle of the field. This led to another touchdown run and a Tampa Bay 13-3 lead.
It was nice to see first round draft choice Minkah Fitzpatrick fly around and make plays in his first pro action. Fitzpatrick came from center field and broke up a sure completion in the first quarter. Then, on the next play, reacted towards the line of scrimmage to cancel Tampa Bay's effort to convert on 3rd and 13. Also on defense, linebacker Chase Allen forced a fumble that led to a field goal, and defensive tackle Vincent Taylor took down Bucs quarterback Jameis Winston for a sack. On offense, running backs Kalen Ballage and Senorise Perry ran with toughness and elusiveness. Ballage displayed some of the same traits he's shown at practice, running with speed and vision. Perry needing to show the staff that he belongs on this roster, did just that. The fourth year running back rushed for 34 yards in the first half, including a seven yard touchdown run. He showed tonight that he just might be more than a dependable special teams player.