1) Takeaways Equaled Touchdowns
It's called complementary football when one phase sets up the other for success, and that's exactly what happened inside of Met Life Stadium on Sunday afternoon. The Miami Dolphins defense created turnovers and, as a result, the offense played on a short field for most of the game. Safety T.J. McDonald started things off by intercepting rookie quarterback Sam Darnold early in the game. That turnover directly led to a Kenyan Drake six-yard touchdown run, opening up the scoring for the Dolphins. The turnovers continued when linebacker Kiko Alonzo, who led the team with 13 total tackles, forced a fumble and second-year defender Raekwon McMillian jumped on the loose ball. Those types of plays cut the field in half and led directly to touchdowns.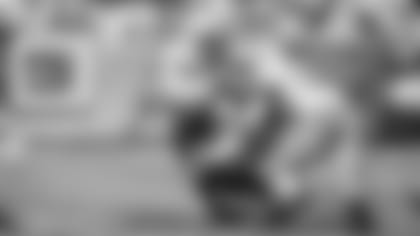 2) Relentless Pressure Up Front
It was really great to see the Dolphins defense shut down the Jets rushing attack, and then pin their ears back to get after Darnold. New York's offense put up 48 points and 169 yards rushing in their week one victory, but against Miami they struggled in both categories. The Jets only managed 42 yards on the ground against the Dolphins. That allowed players like Robert Quinn, Jordan Phillips and William Hayes to apply consistent pressure and dismantle the pocket. Also, defensive tackle Davon Godchaux provided a nice push from the middle.
The Dolphins defense and special teams provided the offense with excellent field position, especially in the first 30 minutes of the game. New York's offense consistently started inside their own 25-yard line and punter Matt Haack deserves equal credit for keeping them backed up. As a result, Ryan Tannehill and company's average field position was their own 40-yard line. Moving the ball early kept the field tilted in the Dolphins direction.