Defensive tackle Ndamukong Suh had another outstanding game against New England on Monday night, and he accomplished a remarkable feat in the process.
While recording a sack, a quarterback hit and a pass defensed, Suh played every one of the Dolphins' 62 defensive snaps in the 27-20 victory at Hard Rock Stadium. That's almost unheard of for a defensive tackle.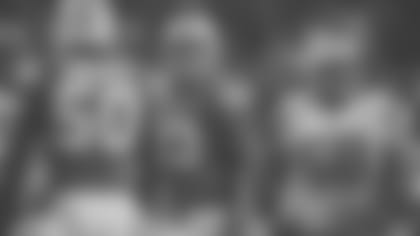 Burke pointed out that one factor that helped Suh was the Dolphins defense keeping New England from having long drives. The Patriots never had a drive that last longer than 3:42 and only one lasted more than six plays.
Still, playing every snap is playing every snap.
"It's amazing," defensive coordinator Matt Burke said Thursday. "We always talk about the way that Suh prepares and gets himself ready to play. Definitely a testament to him and his preparation and obviously he didn't want to come out and we didn't really get to a point in the game where we felt his snap count was affecting his play."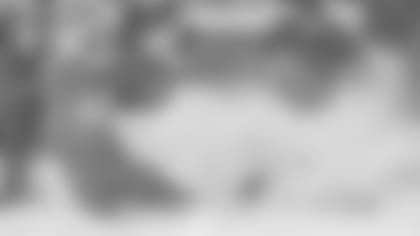 Burke's blizzard day: Burke had a flashback when he saw shots of the Colts-Bills game in Buffalo last Sunday to his time as an assistant with the Detroit Lions in 2013. Just like last Sunday, the game in Philadelphia was played in a blizzard. "I never thought I'd see it again," Burke said. "We came off the field and I'm like, man, that's never going to happen again. The one issue defensively is you're reacting to what an offense is doing." The forecast for Buffalo for this Sunday doesn't call for that kind of weather, but Burke says he'll be prepared just in case. "We went through our game plan this week kind of normal and we've kind of tick-marked some calls and some thoughts if the field happens to turn out like that," Burke said. "I don't know what the odds are, but we'll be ready for it if something happens."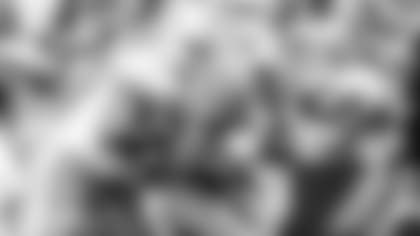 The McCoy matchup: On that snowy day in 2013, Burke and the Lions were on the losing end of a 34-20 decision, and the star of the game was Buffalo running back LeSean McCoy, the same McCoy the Dolphins will try to stop on Sunday. McCoy rushed for 217 yards in that 2013 game and he had 156 yards against the Colts this past Sunday. Clearly, he has no issues running in the snow. Burke said the key to neutralizing McCoy is making sure everybody gets involved on defense to eliminate the big plays. "It's going to be a team effort obviously," Burke said. "I think he's the best in the league at making people miss."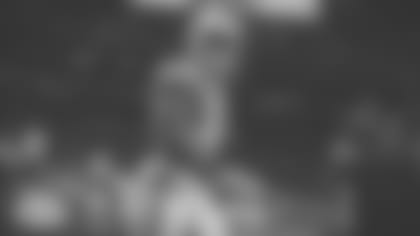 Landry gets it done: You may recall Bill Belichick being caught on NFL Network audio talking about the need to stop Jarvis Landry when the Dolphins faced the Patriots at Gillette Stadium, and based on what Head Coach Adam Gase said Thursday, Landry again was the focus on the New England defense on Monday. Gase said Landry was double-teamed for a good part of the game, yet that didn't stop him from catching eight passes, proving once again that Landry just has a knack for getting open. "It's impressive," Gase said. "Good players find a way to get open no matter what other teams do against them."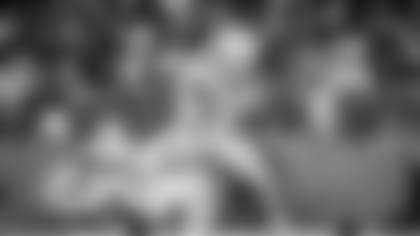 Onside kick observations: Special Teams Coordinator Darren Rizzi broke down the Dolphins' recovery of the New England onside kick that sealed the victory Monday night, pointing out his players were ready for the unique look the Patriots gave. New England players basically huddled around the ball and tried to spring a surprise attack with a squib kick, but Michael Thomas recovered for the Dolphins. "New England has done a bunch of abnormal onside kicks through the years," Rizzi said. "We were prepared for something that they hadn't done." Rizzi also listed some of the names used for the different types of onside kicks, such as smash, pooch, slam, swing-back, spike, bunt, dribble and rugby kick. Rizzi said there were as many as 50 different names, and the one used to describe Dolphins kicker Cody Parkey's successful onside kick in the Sunday night game against Oakland was a "punt."